Smiles on Wings strives to improve the health and well-being of undeserved communities in Thailand by delivering dental care and humanitarian aid, and providing education and training for the poorest rural communities in Thailand.
Life Challenges of the Women Served
Karen tribal daughters who are the beneficiaries of this program live in the poor, rural, remote areas of northern Thailand.  There are as many as 280,000 Karen tribal people living in Thailand.  The girls have little or no opportunity to go to school beyond fourth grade – the highest grade offered in local village schools.  To go to middle school, the girls must leave home to attend a free government-provided boarding school in a larger village, often a hardship for families.
High school requires sponsorship and a scholarship for room, board, and educational materials.  A safe place to live — preferably with relatives — is not easy to find.  Secondary and college education for Karen children is very difficult for families who live in extreme poverty, and if any money is available, boys are educated before girls. From an early age, girls are taught that they are responsible for taking care of their parents and family.  They are expected to assume the traditional role of raising and nurturing the family, running the home, cooking, and raising crops for food.
In Maesariang, the area served by Smiles On Wings, there are at least 32,000 Karen tribal villagers.
Many left the oppression in Burma and resettled in Thailand. Nearly half of Karen adults do not possess Thai citizenship – a fact that kept them from receiving government healthcare and other subsidies. Becoming a Thai citizen is not easy, but now Karen non-citizens obtain an alien card that qualifies them for healthcare services.  Today, most of the Karen youth are Thai citizens. But due to the difficult accessibiity of many of these remote villages, there is still a great need for Karen-speaking healthcare workers and teachers in these villages.
The Karen culture values education.  If a Karen girl is lucky and schools are within easy reach of her village, her education may continue until she is age 14 and goes through 8th grade.  After that, mandatory education ends and the challenges of obtaining further education become almost insurmountable. Because of poverty, testing requirements, and difficult travel to schools, continued education is often not a possibility within Karen families.
With little money and no female professionals as role models, Karen girls are pressured to take care of their families and often they are married at age 14 or 15.  If they are not married, they may be lured to the cities on the promise of jobs and money, often ending up in forced labor working in factories, karaoke bars, restaurants, or in private homes as servants.  They may be exploited by their employers, given low wages and poor living and working environments, and they may be abused physically and sexually.
Unfortunately many girls are sold into the sex industry by their parents.  Girls in this northern region, ages 12-16, are the most at-risk population for human trafficking in the country according to the Coalition Against Trafficking Women.  Girls are sent to closed brothels that operate like prisons, with little hope of escape or rescue.
The Project
The Smiles on Wings program being funded this month will provide scholarships and job opportunities to five young Karen women from impoverished and remote tribal villages in rural northern Thailand. The young women study nursing or early childhood education. Upon graduation they will return to their villages to provide essential healthcare and education services, assume leadership roles, and serve as role models to other girls and young women. The Thai government guarantees their employment until they retire.
Questions for Discussion
1. How do the dental services that Smiles on Wings provides to Karen villagers create a successful platform for helping village girls get a college education?
2. How does educating and mentoring village girls make them less vulnerable to human trafficking?
3. What factors make Smiles on Wings confident that the scholarship girls will honor their commitment to return to their villages to practice their new professions?
The Project Budget and How DFW's Donations will be used
DFW's grant of $36,867, paid over two years, will provide four years of tuition, school expenses, room and board and transportation for five village girls to earn university degrees in healthcare and education, plus the services of coordinator/mentors to assist the girls while away from home.
NB: If net donations exceed the Featured Program amount, we provide Sustained Program funding (grants to selected programs previously funded by Dining for Women) and provide a reserve to ensure we are able to meet future grant obligations. Read more about our Funding Model.
Why We Love This Project
We love this program because in addition to an education, these scholarship recipients will receive much needed mentoring as they leave their communities for higher education. Marginalization of the Karen people in remote villages of northern Thailand has resulted in impoverishment with lack of access to healthcare and educational opportunity. We are thrilled to enable young women to attain an education and return to benefit villages with their knowledge and training, while having guaranteed jobs through the Thai government. DFW is committed to making it possible for local women to provide education and healthcare to their villages, reducing the need for outside intervention.
Evidence of Success
The Smiles on Wings college fund currently supports four young women from remote Karen villages. Two of these girls have completed their studies and returned to their villages to work.
• Renu, a young lady from the Karen Tribal village of Sobmuay, graduated from college in January, 2012. She returned to the village and is now serving as a Community Health Officer, providing mid-level healthcare for her village.
• Sumalee is a student in Chiangmai, starting her third year of nursing school. She will receive her nursing degree in a year and a half, and plans to return to her home village to take care of her people and be an example for other students from her community.
• Junjira, a young Karen woman from Maelid, is currently a junior in High School. She left her village to pursue a high school education in the town of Maesariang.  Junjira dreams of attending college and becoming a nurse.
• Savitri also from Sobmuay village, received her degree in early childhood education. She is now teaching kindergarten in her village, and also pursuing her Bachelor's degree on the weekends.
Voices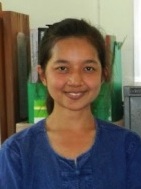 "I am grateful for this opportunity to be able to achieve a college degree.  I can now come back to my village to help my own people.  My parents are so proud of me.  I am the first student from Sobmuay to receive a bachelor degree. It is the highest honor.  When I was a student in high school, I could only dream of going to college.  My parents are poor.  I live in a very remote place.  How could it be possible?  Now, I am a healthcare officer and I am doing so much to help my community."  – Renu – Former health education scholar
"Thank you for giving me the opportunity to become a teacher.  I can now be the example for other children and I am now teaching young children to be future leaders.  I am proud of what I have done." – Savitri – Former education scholar
"I cannot believe that I will be a nurse.  When my teacher told me that I will get a scholarship to go to nursing school, I was so happy.  My dream is coming true.  My parents are happy.  They could never afford to send me to college.  Soon I can come back and help my community.  Other girls now want to be like me.  They are studying hard now for the chance to dream of going to college."  – Sumalee – Current nursing scholar
UN Millennium Development Goals supported by the program

About the Organization
Smiles on Wings is a charitable organization that provides dental and medical care, humanitarian aid, and educational programming and mentoring to underprivileged populations.  It was founded in 2003 to launch a dental program in the poor area of northern Thailand where the volunteer team lead by founder Dr. Usa Bunnag not only offered periodic dental care but also established a community presence to promote leadership, development, and education, especially for young women who were vulnerable targets for the sex trade industry.
Dr. Bunnag was born in a poor Thai village and emigrated to the US at the age of 14 where, through mentors and role models, she became a successful dentist.  It was her lifelong dream to return to Thailand to help poor villagers.  By providing communities with services, resources, and training, Smiles on Wings not only helps to improve health and well being but also promotes self-reliance.
Smiles on Wings provided immediate, direct hands-on relief aid to the victims of the Southeast Asia Tsunami in 2004, working with scores of villages in remote areas in Northern Thailand that lack access to medical care. When word spreads that a Smiles on Wings mission team is on its way, people travel from many surrounding villages to meet the all-volunteer team of dentists, doctors, translators, and support staff. Disease prevention and establishing good continuing health practices are vital in these locations.
On these mission trips, the need for other humanitarian services, including the plight of young girls and the need for more Karen-speaking health and education professionals, became obvious to Dr. Bunnag and inspired her to begin the scholarship and mentoring program.
Where They Work
The scholarship program being funded by DFW is based in northern Thailand in the Maesariang district of Maehongsorn province, the most mountainous and one of the poorest in Thailand.  It is the most western province, bordering Myanmar.  Most of the area is covered with rain forests, the majority of which are pristine virgin forest.  More than half the population of the area is made up of hill tribes, including the Karen.  Villages in the province are very remote and hard to reach. Some of the villages require a full day of traveling by four-wheel drive – including driving in a creek bed,  making them accessible only during the dry season.  Some of the villages are accessible only by walking or riding elephants. Some can be reached only by long-tailed boat.
Source Materials
• More than one million ethnic minority people live in the mountainous areas of northern Thailand – approximately 280,000 are Karen.
• The Karen have their own distinct languages and culture.
• Within the Karen there are at least three different sub-groups with different languages, customs, and religions.
• The dominant religions are Buddhism and Animism (spirit worship) with about 15 percent Christian.