Shop! Read! Watch! Listen!
Fair Trade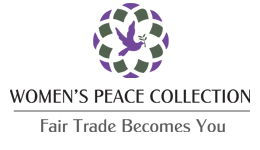 Women's Peace Collection 
Investing in women is the basis for prosperity and peace in our world, and the Women's Peace Collection is doing its part. Each item in this online, fair trade store speaks to this hopeful vision: women's hands are a force for peace. Owned by Sue Fish, a DFW member in Great Barrington, MA, the site sells jewelry, scarves, bags and more made by women from around the world who are rebuilding their lives in the shadows of war, civil strife or crippling poverty. All the products are handcrafted, sustainable and will help empower women entrepreneurs. Dining for Women will receive 10 percent of the regular price of items purchased through this link or by mentioning Dining for Women in the "Note to Women's Peace Collection" of your cart. Offer expires 2/28/18. 
100 Under $100: One Hundred Tools for Empowering Global Women 
Small investments can go a long way in the developing world. Author and DFW Chapter Leader Betsy Teutsch shares 100 successful, proven ways to fight poverty. The book includes actions individuals can take to help. Several DFW-supported programs are featured, including Gardens for Health International, Sustainable Health Enterprises (SHE), Midwives for Haiti, One Acre Fund, and Stove Team. Dining for Women will receive 30 percent of the purchase price (minus transaction fees) when you order your copy of 100 Under $100: One Hundred Tools for Empowering Global Women through this link. Books will be signed by the author and will come with a bookmark listing the DFW programs highlighted. Multiple books can be shipped together by special arrangement. 

$29.95 
Offer expires 12/31/17 
Books
Non-Fiction
One Plastic Bag: Isatou Ceesay and the Recycling Women of the Gambia 
By Miranda Paul 
From Amazon: Plastic bags are cheap and easy to use. But what happens when a bag breaks or is no longer needed? In Njau, Gambia, people simply dropped the bags and went on their way. One plastic bag became two. Then ten. Then a hundred. The bags accumulated in ugly heaps alongside roads. Water pooled in them, bringing mosquitoes and disease. Some bags were burned, leaving behind a terrible smell. Some were buried, but they strangled gardens. They killed livestock that tried to eat them. Something had to change. Isatou Ceesay was that change. She found a way to recycle the bags and transform her community. This inspirational true story shows how one person's actions really can make a difference in our world. (Children's book, ages 6 – 9) 
By Phillip Briggs 
(Available for pre-order) 
From Amazon: With 16 well-researched chapters and 26 useful maps, this new thoroughly updated second edition of Bradt's "The Gambia" remains the most comprehensive guide available in any language to what is the smallest country on mainland Africa. Significant development has taken place in recent years and this new edition offers all the latest updates, including new restaurants and hotels, detailed coverage of the many new eco lodges and camps that have sprung up, information on festivals, music workshops and opportunities to experience the unique local culture, and informed advice about birdwatching possibilities in a country very popular with first-time birders to Africa. 
Films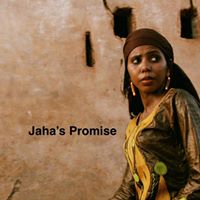 A 2017 documentary film, "Jaha's Promise," chronicles the life and struggles of Jaha Dukureh as she advocates to end FGC. An 18-minute extended clip of the film is currently available online here. The film has been screened at several film festivals and was the "runaway winner" of the Audience Award at the Dublin Documentary Festival in September 2017.  
Music
Available via streaming, MP3, and CD