Together Women Rise is …
Together Women Rise is a powerful community of women and allies dedicated to achieving global gender equality. We have hundreds of local chapters across the U.S. where members learn about and advocate for gender equality issues, give grants to organizations that empower women and girls in low-income countries, and build community to forge meaningful connections that increase our strength and collective impact.



Recent Events in Haiti & Afghanistan
Our hearts go out to the people of Haiti following the August 14 earthquake, and to the people of Afghanistan whose country is in crisis. We have reached out to our grantees in both countries to find out how they are being affected and what members can do to help.
READ MORE
Book Club
Beyond race, class, or other factors, there is a powerful caste system that influences people's lives and behavior and the nation's fate. Join us for a deep and meaningful discussion about Caste: The Origins of Our Discontent by Isabel Wilkerson.
JOIN US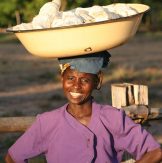 Travel with Us
Several spots have opened up on our Nepal trip that is now scheduled for Oct 2022, and registration is also open for our trip to Malawi in June 2022.

LEARN MORE

Collective Action for Global Gender Equality

Body: