Together Women Rise's online Marketplace features beautiful items, handcrafted by artisans around the world. Your purchases support these artisans, many of them women and girls, and also provide a portion of sales back to Together Women Rise.
If you are a vendor and are interested in participating in our online Marketplace, please review our Cause Marketing Guidelines and submit a proposal here.
---
---
---
---
FairTrade Caravans is a social enterprise believing in people and planet before profit and passionate about the way fundraising is done and how products are purchased. It partners with schools and nonprofits giving back 25% of sales while supporting artisans and farmers around the world.  Its fair trade products are made or grown with no child labor, fair wages, safe working conditions, and sustainable practices, ensuring that the producers — many of whom are women — have the opportunity to better themselves, their families, and their communities.
Together Women Rise will receive 25% of all sales purchased through this link.
Offer expires 4/15/2022.
---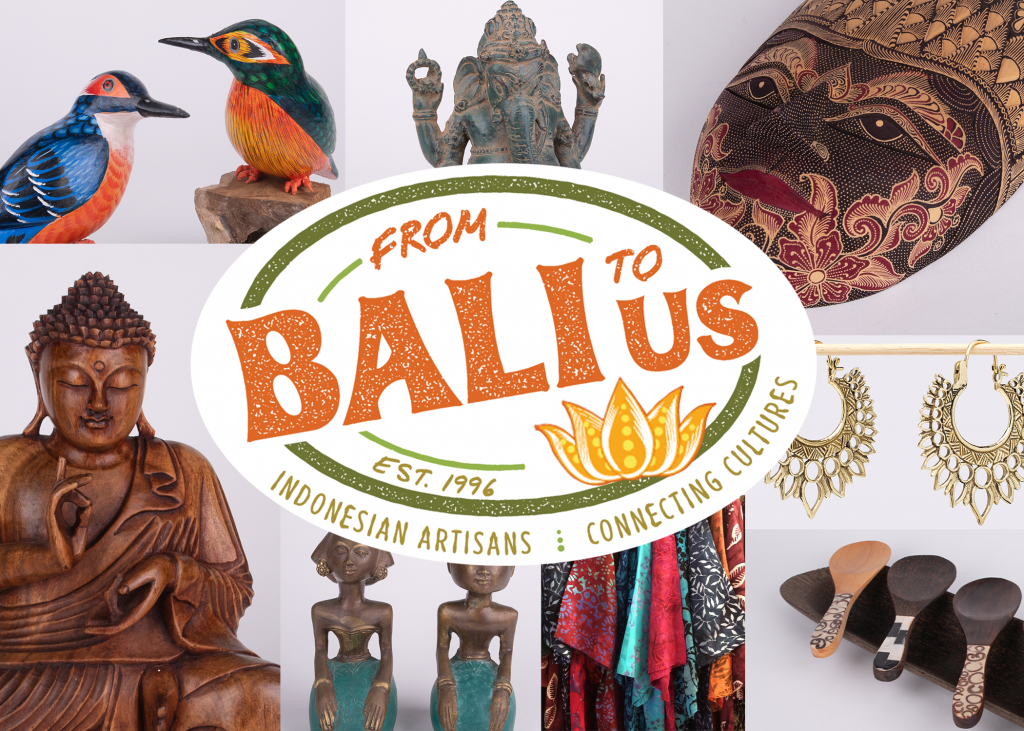 From Bali to US is created by Together Women Rise member Laura Cohn, who has lived and worked as an artist, teacher and collector in Indonesia for many decades. This online market is a thoughtfully curated collection of goods, crafted by Indonesian artisans, that Laura has personally selected and purchased. Many of the artisans are Indonesian women.
From Bali to Us will contribute 10% of sales to Together Women Rise. Please put Together Women Rise in the "Special Instructions for Laura". SHOP HERE.
Offer expires 12/31/2022.
---
Small investments can go a long way in the developing world. Author (and Together Women Rise Chapter Leader) Betsy Teutsch shares 100 successful, proven ways to fight poverty. The book includes actions individuals can take to help. Several Together Women Rise-supported programs are featured, including Gardens for Health International, Sustainable Health Enterprises (SHE), Midwives for Haiti, One Acre Fund, and Stove Team. Together Women Rise will receive 30% of the $19.95 purchase price when you order your copy of 100 Under $100: One Hundred Tools for Empowering Global Women through this link. Books will be signed by the author. Offer expires 3/31/22.
---
As Founding Members of the Fair Trade Federation, Aid Through Trade empowers women in Nepal through fair and sustainable employment. Aid Through Trade created The Original Roll-On® Bracelet in 1993 and has been introducing new colors and patterns every season for the past 28 years!
Together Women Rise customers receive 25% off their total order, and Together Women Rise receives 10% of proceeds when you enter code Rise25 in the gift card/discount code at checkout.
Offer expires 12/31/22.
---
Anchal Project is a nonprofit organization that addresses the exploitation of women around the world by using design thinking to create employment opportunities, services, and products that support economic empowerment. Anchal's current priority is to provide commercial sex workers in India with careers in textile & design production. Anchal artisans create a variety of intricately hand-stitched textile goods made from vintage saris and eco-friendly fabrics.
Together Women Rise will receive 10% of all sales and you will receive 10% off your order by using the code TWR10 with this link
.
Offer expires 3/31/22.
---
Bird + Stone is a jewelry company that gives back. Our jewelry is ethically made in the USA, and donates 10% of every purchase to support causes like women's health, poverty alleviation, and girls' education. Elana founded the company after selling jewelry to fundraise for a volunteer trip to Kenya. She was inspired by the power of collective donations, and wanted to create a way for people to support their favorite causes with everyday purchases.
Together Women Rise will receive 20% of all sales when you select 'Dining for Women' in the 'How Did You Hear About Us?' question at checkout.
Shop now.
Offer expires 3/3/22.
---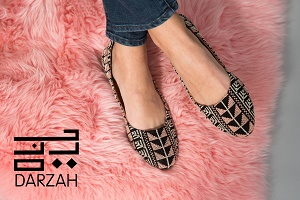 Darzah is a collection of fair trade, Palestinian embroidered products, hand-stitched by talented women artisans in the West Bank. Their mission is to create economic opportunities for refugee and low-income women artisans and to connect women around the world through the story of tatreez embroidery. Artisans in the Jenin region collaborate with a highly skilled shoe manufacturer in Nablus to create beautiful, one-of-a-kind shoes that are 100% made in the West Bank.
Together Women Rise receives 10% of all sales by selecting Together Women Rise as how you heard about Darzah.org when you checkout.
Offer expires 3/31/22.
---
Her Future Coalition
 is a past Together Women Rise Featured Grantee (March 2019) that creates powerful and positive change in the lives of survivors of gender violence and girls at highest risk in India. The organization sells Sterling Silver handcrafted jewelry made by the survivors and high-risk women in its vocational programs. 
Her Future will give Together Women Rise 20% of purchases from the beautiful products available on this webpage.
Offer expires 10/29/2022.
---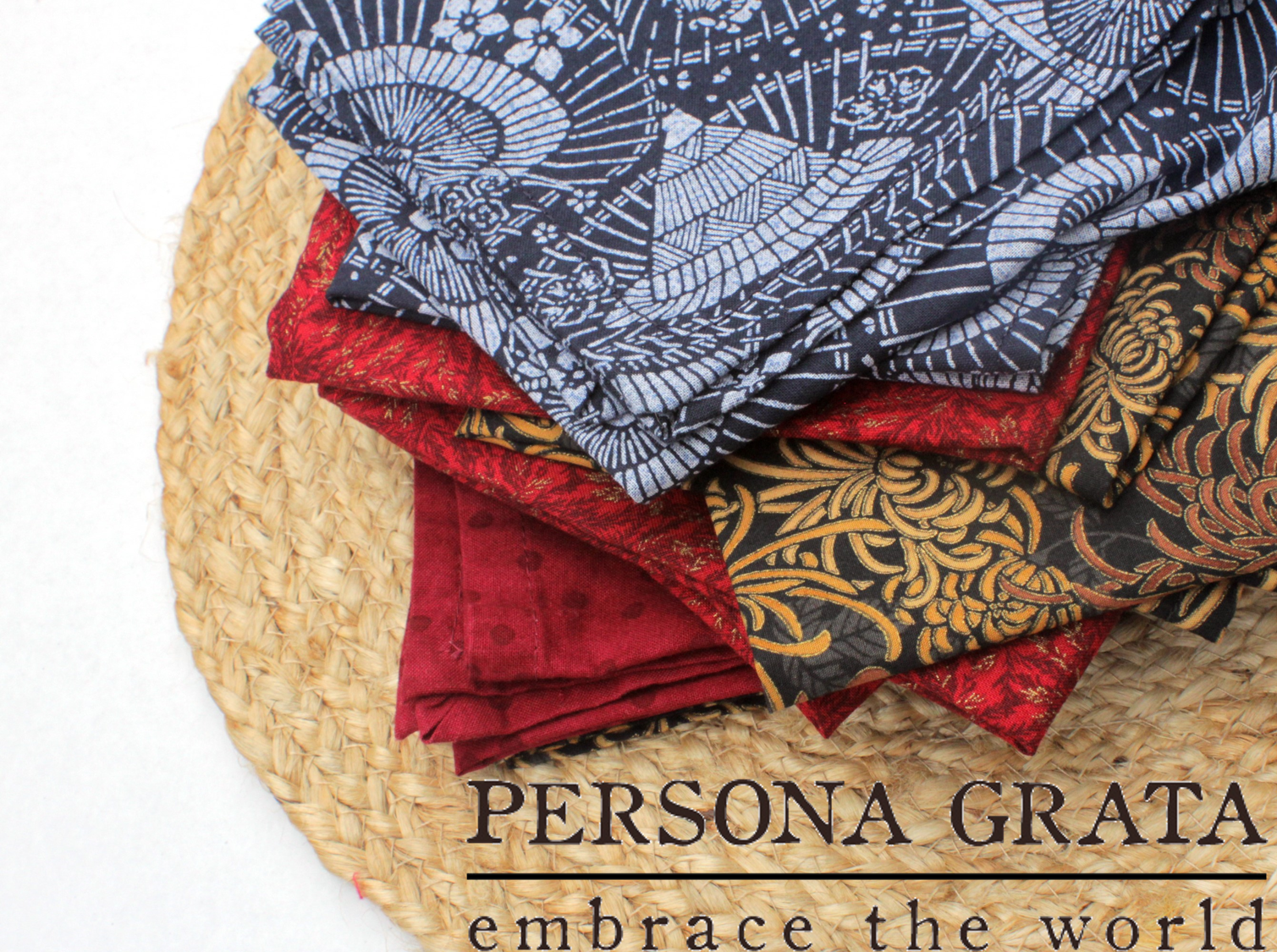 Persona Grata Goods 
is a social enterprise in Charlotte, North Carolina that invests in refugee women, providing a welcoming environment for them to practice English, build friendships with other women, and have flexible, sewing employment. The organization strives to use sustainable materials for all of its products, so most napkins & table runners are made from fabric deadstock or donations. 
When you buy napkins or kitchen towels through this link and enter code RISE at checkout, Persona Grata will donate 10% of the sales proceeds to Together Women Rise
… and you'll get an extra 5% off your purchase. 
Offer expires 6/1/2022..
---
---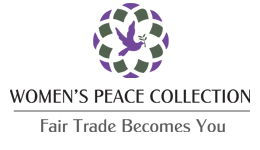 Investing in women is the basis for prosperity and peace in our world, and the Women's Peace Collection is doing its part. Each item in this online, fair-trade store speaks to this hopeful vision: women's hands are a force for peace. The site sells jewelry, scarves, baskets, bags and more made by women from around the world who are rebuilding their lives in the shadows of war, civil strife or crippling poverty. All of the products are handcrafted, sustainable and will help empower women entrepreneurs. Together Women Rise receives 10% of sales by mentioning Together Women Rise in the "Note to Women's Peace Collection" during checkout. Visit Women's Peace Collection here. Offer expires 3/31/2022. 
---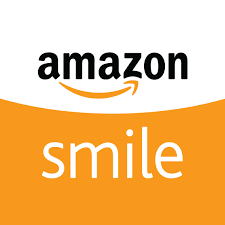 Amazon donates 0.5% of the price of your eligible AmazonSmile purchases to the charitable organization of your choice.

AmazonSmile is the same Amazon you know. Same products, same prices, same service.

Select Together Women Rise as your charitable organization and starting your shopping at smile.amazon.com

 

Body: