Our Book Club is open to anyone who loves to read and cares about Together Women Rise's mission to achieve global gender equality. We feature fiction and nonfiction books related to:
Gender equality
International women's issues
Global poverty
Countries where our grantees operate
Women's history and accomplishments
Memoirs/biographies of strong women who changed the world
We use Goodreads to share, review, and discuss books. Goodreads is the world's largest site for readers and book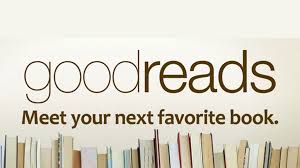 recommendations. Together Women Rise's volunteer Moderators post books regularly and generate online discussions.
How to Join
Go to Goodreads and create your free account.
Click on the "Community" tab, then "Groups" and search for Together Women Rise.
Click "Join Group" button below our logo.
Click on the Book Shelf to view or add books.
Invite your chapter members or friends to join.
Attend quarterly Book Club events
Discuss what you have read with other Book Club members.
The Together Women Rise Big Read
Each quarter, we select one book that we will feature for Together Women Rise's "Big Read", and we encourage everyone to read this book at the same time! We highlight the book in our newsletters and on social media, and host a virtual book club gathering to discuss the book.
Thursday, September 15 at 8 pm ET
Book: Between the Mountain and the Sky: A Mother's Story of Love, Loss, Healing, and Hope
Author: Maggie Doyne
We are excited to announce that the author, Maggie Doyne, will be joining us to discuss her highly-anticipated debut memoir. Maggie is the CEO and co-founder of  BlinkNow Foundation, which is a past Together Women Rise grantee. 
The book highlights Maggie's  inspirational, coming-of-age story spanning over a decade since she journeyed from her comfortable middle-class New Jersey home for the college gap year that forever changed the trajectory of her life.
When Maggie first arrived in Surkhet, Nepal, the area was just coming out of a civil war that left families in poverty and many children orphaned on the streets. After an unexpected encounter with a Nepali girl breaking rocks in a quarry, Maggie decided to invest her life savings of $5,000 to buy a piece of land and open the Kopila Valley Children's Home with a vision to care for, comfort, educate, and empower the children of the community. Alongside BlinkNow co-founder Tope Malla, Maggie has gone on to open a school, health clinic, women's center, and more, and was recognized for her remarkable initiatives as a 2015 CNN Hero of the Year.
This page-turning memoir documents Maggie's incredibly personal, and at times heartbreaking, journey to helping the community in Surkhet. Maggie will join us to read a portion of this book, highlighting her journey of love, loss, and healing, and to discuss the book writing process and her journey to Kopila Valley.
Online Book Club Event:  Thursday, September 15 at 8 pm EASTERN
October 2022 (Date TBD)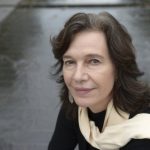 Book: The Night Watchman
Author: Louise Erdrich
Summary:  The Night Watchman is the winner of the 2021 Pulitzer Prize for fiction. Based on the extraordinary life of National Book Award-winning author Louise Erdrich's  grandfather who worked as a night watchman and carried the fight against Native dispossession from rural North Dakota all the way to Washington, D.C., this powerful novel explores themes of love and death with lightness and gravity and unfolds with the elegant prose, sly humor, and depth of feeling of a master craftsman.
Date and registration link coming soon.
Amazon Smile
If you purchase books on Amazon, be sure to select Together Women Rise as your charitable organization with Amazon Smile. Together Women Rise will receive .5% of the price of your eligible AmazonSmile purchases.

Body: