Our Book Club is open to all Together Women Rise members and the public … anyone who loves to read and cares about Together Women Rise's mission to achieve global gender equality. We feature fiction and nonfiction books related to:
Gender equality
International women's issues
Global poverty
Countries where our grantees operate
Women's history and accomplishments
Memoirs/biographies of strong women who changed the world
We use Goodreads to share, review, and discuss books. Goodreads is the world's largest site for readers and book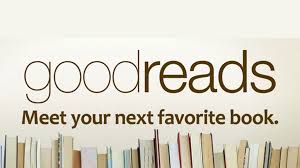 recommendations. Together Women Rise's volunteer Moderators post books regularly and generate online discussions.
How to Join
Go to Goodreads and create your free account.
Click on the "Community" tab, then "Groups" and search for Together Women Rise.
Click "Join Group" button below our logo.
Click on the Book Shelf to view or add books.
Invite your chapter members or friends to join.
Attend quarterly Book Club events
Discuss what you have read with other Book Club members.
The Together Women Rise Big Read
Each quarter, we select one book that we will feature for Together Women Rise's "Big Read", and we encourage all our members to read this book at the same time! We highlight the book in our newsletters and on social media, and host a virtual book club gathering to discuss the book.
August 2021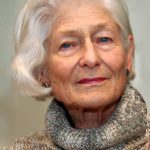 Book: Shores Beyond Shores: From Holocaust to Hope
Author: Irene Hassenberg Butter
Summary:  Irene's memoir of her experiences before, during, and after the Holocaust is not a recounting of misery and tragedy; rather it is the genuine story of a girl coming to terms with a terrible event and choosing to view herself as a survivor instead of a victim.
Irene's childhood is cut short when she and her family are deported to Nazi-controlled prison camps and finally Bergen-Belsen, where she is a fellow prisoner with Anne Frank. Later forbidden from speaking about her experiences by the American relatives who cared for her, Irene is now making up for lost time. Irene has shared the stage with peacemakers such as the Dalai Lama, Desmond Tutu, and Elie Wiesel. She considers it her duty to tell her story now and on behalf of the six million other Jews who have been permanently silenced. Irene's account celebrates the exercising of empathy for others in even the most inhumane conditions, a relevant message in an age where similar hatreds and discrimination rise once again. She stresses the importance of "never a bystander" and that "one person can make a difference."
Virtual Discussion: Wednesday, August 11, 2021, 8:00 pm EASTERN
September 2021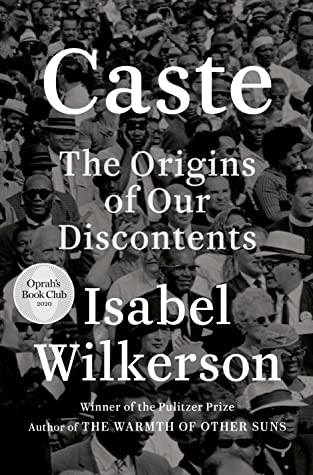 Book: Caste: The Origins of Our Discontents
Author: Isabel Wilkerson
Summary: In this brilliant book, Isabel Wilkerson gives us a masterful portrait of an unseen phenomenon in America as she explores, through an immersive, deeply researched narrative and stories about real people, how America today and throughout its history has been shaped by a hidden caste system, a rigid hierarchy of human rankings.
Beyond race, class, or other factors, there is a powerful caste system that influences people's lives and behavior and the nation's fate. Linking the caste systems of America, India, and Nazi Germany, Wilkerson explores eight pillars that underlie caste systems across civilizations, including divine will, bloodlines, stigma, and more. Using riveting stories about people—including Martin Luther King, Jr., baseball's Satchel Paige, a single father and his toddler son, Wilkerson herself, and many others—she shows the ways that the insidious undertow of caste is experienced every day. She documents how the Nazis studied the racial systems in America to plan their out-cast of the Jews; she discusses why the cruel logic of caste requires that there be a bottom rung for those in the middle to measure themselves against; she writes about the surprising health costs of caste, in depression and life expectancy, and the effects of this hierarchy on our culture and politics. Finally, she points forward to ways America can move beyond the artificial and destructive separations of human divisions, toward hope in our common humanity.
Virtual Discussion: Tentative Date is Thursday,September 9

November 2021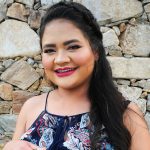 Book: Standing in the Way: From Trafficking Victim to Human Rights Activist
Author: Anjali Tamang & Sarah Symons (Together Women Rise grantee Her Future Coalition)
Summary: This compelling memoir shares Anjali's incredible story of being trafficked at age twelve from her village in Nepal to the red light areas of Kolkata, India. Despite enduring the worst abuse imaginable, today Anjali is working to combat trafficking and protect the next generation of girls in her community. She is able to do so because of the help and healing she has received since being rescued in 2008. The stories of the courageous people who freed her and helped in her recovery are woven into the book alongside personal recollections and insights. This book explores the root causes of human trafficking and the factors in Anjali's family and community that made her vulnerable. It describes vividly her journey to India as a young child, and the large, complex network of traffickers. brothel owners and madams who were involved in selling, transporting and, exploiting her. The book sensitively portrays the difficult life of a young girl in a brothel. It is suitable for readers 15 and up.Anjali was eventually rescued, and the book tells that part of the story from the perspective of the rescuers as well as the girls themselves. Standing in the Way describes the innovative counseling and loving care that Anjali received after being rescued, which enabled her to recover from her trauma, develop her uniquely positive world view, and become a leader and activist. Anjali was able to return to Nepal, return to school and make up the many lost years of education. Now in college, she is planning to go back to her village and open a school and anti-trafficking charity that will prevent other girls in her village from having to suffer as she did. While child sex trafficking is a difficult subject, the book is ultimately hopeful and inspiring.
Virtual Discussion: Tentative Date is Wednesday, November 3
January 2022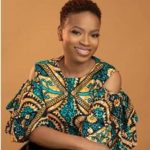 Book: The Girl with the Louding Voice
Author: Abi Daré
Summary: The unforgettable, inspiring story of a teenage girl growing up in a rural Nigerian village who longs to get an education so that she can find her "louding voice" and speak up for herself, The Girl with the Louding Voice is a simultaneously heartbreaking and triumphant tale about the power of fighting for your dreams.
Despite the seemingly insurmountable obstacles in her path, Adunni never loses sight of her goal of escaping the life of poverty she was born into so that she can build the future she chooses for herself – and help other girls like her do the same.
Her spirited determination to find joy and hope in even the most difficult circumstances imaginable will "break your heart and then put it back together again" (Jenna Bush Hager on The Today Show) even as Adunni shows us how one courageous young girl can inspire us all to reach for our dreams…and maybe even change the world.
Virtual Discussion: Tentative Date is Monday, January 24
Amazon Smile
If you purchase books on Amazon, be sure to select Together Women Rise as your charitable organization with Amazon Smile. Together Women Rise will receive .5% of the price of your eligible AmazonSmile purchases.

Body: