Our Book Club is open to anyone who loves to read and cares about Together Women Rise's mission to achieve global gender equality. We feature fiction and nonfiction books related to:
Gender equality
International women's issues
Global poverty
Countries where our grantees operate
Women's history and accomplishments
Memoirs/biographies of strong women who changed the world
We use Goodreads to share, review, and discuss books. Goodreads is the world's largest site for readers and book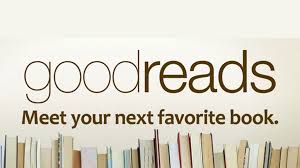 recommendations. Together Women Rise's volunteer Moderators post books regularly and generate online discussions.
How to Join
Go to Goodreads and create your free account.
Click on the "Community" tab, then "Groups" and search for Together Women Rise.
Click "Join Group" button below our logo.
Click on the Book Shelf to view or add books.
Invite your chapter members or friends to join.
Attend quarterly Book Club events
Discuss what you have read with other Book Club members.
The Together Women Rise Big Read
Each quarter, we select one book that we will feature for Together Women Rise's "Big Read", and we encourage everyone to read this book at the same time! We highlight the book in our newsletters and on social media, and host a virtual book club gathering to discuss the book.
Thursday, February 23, 2023 at 8pm ET
Book: The Kurdish Bike
Author: Alesa Lightbourne
Summary: With her marriage over and life gone flat, Theresa Turner responds to an online ad and lands at a school in Kurdish Iraq. Befriended by a widow in a nearby village, Theresa is embroiled in the joys and agonies of traditional Kurds, especially the women who survived Saddam's genocide only to be crippled by age-old restrictions, brutality and honor killings. Theresa's greatest challenge will be balancing respect for cultural values while trying to introduce more enlightened attitudes toward women — at the same time seeking new spiritual dimensions within herself.
Speaker: Our guest speaker will be the author, Alesa Lightbourne, who is also a Together Women Rise member in Santa Cruz, California.
---
Book: The Girls in the Wild Fig Tree: How I Fought to Save Myself, My Sister, and Thousands of Girls Worldwide
Author: Nice Leng'ete
Summary: Nice Leng`ete was raised in a Maasai village in Kenya. In 1998, when Nice was six, her parents fell sick and died, and Nice and her sister Soila were taken in by their father's brother, who had little interest in the girls beyond what their dowries might fetch. Fearing "the cut" (female genital mutilation, a painful and sometimes deadly ritualistic surgery), which was the fate of all Maasai women, Nice and Soila climbed a tree to hide.
Nice hoped to find a way to avoid the cut forever, but Soila understood it would be impossible. But maybe if one of the sisters submitted, the other would be spared. After Soila chose to undergo the surgery, sacrificing herself to save Nice, their lives diverged. Soila married, dropped out of school, and had children–all in her teenage years–while Nice postponed receiving the cut, continued her education, and became the first in her family to attend college.
Supported by Amref, Nice used visits home to set an example for what an uncut Maasai woman can achieve. Other women listened, and the elders finally saw the value of intact, educated girls as the way of the future. The village has since ended FGM entirely, and Nice continues the fight to end FGM throughout Africa, and the world.
Nice's journey from "heartbroken child and community outcast, to leader of the Maasai" is an inspiration and a reminder that one person can change the world–and every girl is worth saving.
---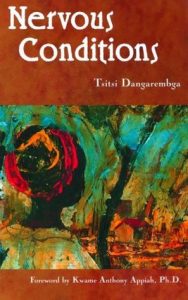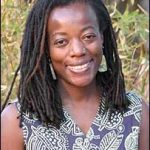 Book: Nervous Conditions
Author: Tsitsi Dangarembga
Summary: A modern classic in the African literary canon and voted in the Top Ten Africa's 100 Best Books of the 20th Century, this novel brings to the politics of decolonization theory the energy of women's rights. An extraordinarily well-crafted work, this book is a work of vision. Through its deft negotiation of race, class, gender and cultural change, it dramatizes the 'nervousness' of the 'postcolonial' conditions that bedevil us still. In Tambu and the women of her family, we African women see ourselves, whether at home or displaced, doing daily battle with our changing world with a mixture of tenacity, bewilderment and grace.
---
Book: Secrets of the Sprakkar: Iceland's Extraordinary Women and How They Are Changing the World
Author: Eliza Reid
Summary: Iceland is the best place on earth to be a woman—but why?
For the past twelve years, the World Economic Forum's Global Gender Gap Report has ranked Iceland number one on its list of countries closing the gap in equality between men and women. What is it about Iceland that enables its society to make such meaningful progress in this ongoing battle, from electing the world's first female president to passing legislation specifically designed to help even the playing field at work and at home?
The answer is found in the country's sprakkar, an ancient Icelandic word meaning extraordinary or outstanding women.
---
Amazon Smile
If you purchase books on Amazon, be sure to select Together Women Rise as your charitable organization with Amazon Smile. Together Women Rise will receive .5% of the price of your eligible AmazonSmile purchases.

Body: