Our Book Club is open to anyone who loves to read and cares about Together Women Rise's mission to achieve global gender equality. We feature fiction and nonfiction books related to:
Gender equality
International women's issues
Global poverty
Countries where our grantees operate
Women's history and accomplishments
Memoirs/biographies of strong women who changed the world
We use Goodreads to share, review, and discuss books. Goodreads is the world's largest site for readers and book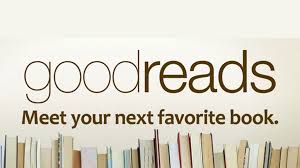 recommendations. Together Women Rise's volunteer Moderators post books regularly and generate online discussions.
How to Join
Go to Goodreads and create your free account.
Click on the "Community" tab, then "Groups" and search for Together Women Rise.
Click "Join Group" button below our logo.
Click on the Book Shelf to view or add books.
Invite your chapter members or friends to join.
Attend quarterly Book Club events
Discuss what you have read with other Book Club members.
The Together Women Rise Big Read
Each quarter, we select one book that we will feature for Together Women Rise's "Big Read", and we encourage everyone to read this book at the same time! We highlight the book in our newsletters and on social media, and host a virtual book club gathering to discuss the book.
Wednesday, June 8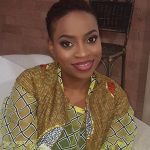 Book: The Girl With the Louding Voice
Author: Abi Dare
Special Guest Speaker: The international bestselling author, Abi Daré, grew up in Lagos, Nigeria. She studied law at the University of Wolverhampton and has an M.Sc. in International Project Management from Glasgow Caledonian University. Keen to improve her writing, Abi completed an MA in Creative Writing at Birkbeck University of London, achieving a Distinction.
Her first novel, The Girl with the Louding Voice, won The Bath Novel Award in 2018 and was selected as a finalist in The Literary Consultancy Pen Factor competition in 2018. Abi lives in Essex with her husband and two children. She is currently working on her much-anticipated second book!
Summary: The unforgettable, inspiring story of a teenage girl growing up in a rural Nigerian village who longs to get an education so that she can find her "louding voice" and speak up for herself, The Girl with the Louding Voice is a simultaneously heartbreaking and triumphant tale about the power of fighting for your dreams.
Despite the seemingly insurmountable obstacles in her path, Adunni never loses sight of her goal of escaping the life of poverty she was born into so that she can build the future she chooses for herself – and help other girls like her do the same.
Her spirited determination to find joy and hope in even the most difficult circumstances imaginable will "break your heart and then put it back together again" (Jenna Bush Hager on The Today Show) even as Adunni shows us how one courageous young girl can inspire us all to reach for our dreams…and maybe even change the world.
Online Book Club Event:  Wednesday, June 8 at 12 pm EASTERN
October 2022 (Date TBD)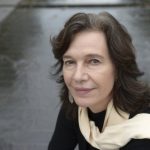 Book: The Night Watchman
Author: Louise Erdrich
Summary:  The Night Watchman is the winner of the 2021 Pulitzer Prize for fiction. Based on the extraordinary life of National Book Award-winning author Louise Erdrich's  grandfather who worked as a night watchman and carried the fight against Native dispossession from rural North Dakota all the way to Washington, D.C., this powerful novel explores themes of love and death with lightness and gravity and unfolds with the elegant prose, sly humor, and depth of feeling of a master craftsman.
Date and registration link coming soon.
Amazon Smile
If you purchase books on Amazon, be sure to select Together Women Rise as your charitable organization with Amazon Smile. Together Women Rise will receive .5% of the price of your eligible AmazonSmile purchases.

Body: