Shop! Read! Watch! Listen!
Fair Trade
Recycled tin fish charm
30″ adjustable braided metallic thread
Made by Indego Africa artisans in Rwanda
$48
Dutch wax cloth wine coasters
Assorted colors
Set of 4
4″ x 4″ (variations may occur)
Handmade by Indego Africa artisans in Rwanda
$18
Books
Non-Fiction
We Wish to Inform You That Tomorrow We Will be Killed With Our Families: Stories from Rwanda
By Philip Gourevitch (Picador, 1999)
From Amazon:
Winner of the National Book Critics Circle Award for Nonfiction.
In April 1994, the Rwandan government called upon everyone in the Hutu majority to kill each member of the Tutsi minority, and over the next three months 800,000 Tutsis perished in the most unambiguous case of genocide since Hitler's war against the Jews. Philip Gourevitch's haunting work is an anatomy of the war in Rwanda, a vivid history of the tragedy's background, and an unforgettable account of its aftermath. One of the most acclaimed books of the year, this account will endure as a chilling document of our time.
A Thousand Hills: Rwanda's Rebirth and the Man Who Dreamed It
By Stephen Kinzer (Wiley, 2008)
From Amazon:
This is the story of Paul Kagame, a refugee who, after a generation of exile, found his way home. Learn about President Kagame, who strives to make Rwanda the first middle-income country in Africa, in a single generation.
Films
An award-winning documentary, "Finding Hillywood" chronicles one man's road to forgiveness, his effort to heal his country and the realization that we all must one day face our past. A real life example of the power of film to heal a man and a nation.
Available on DVD and Amazon streaming.
This is a 2005 historical drama about the 1994 Rwandan genocide, written and directed by Haitian filmmaker Raoul Peck. The ensemble cast includes Idris Elba, Oris Erhuero, Carole Karemera and Debra Winger.
Music
Musician Cécile Kayirebwa provides her own interpretation of Rwandan music.
$15.13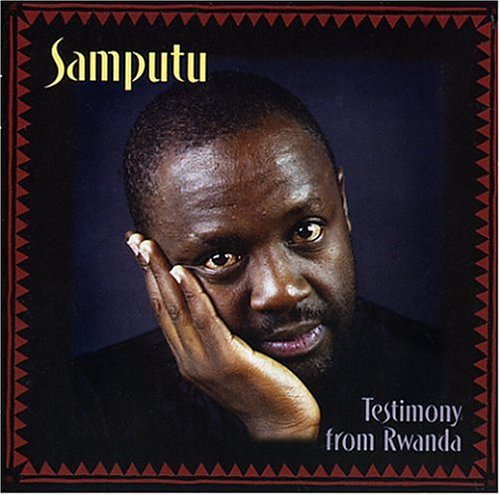 Jean-Paul Samputu is a prominent musician and songwriter from Rwanda.
$15.61