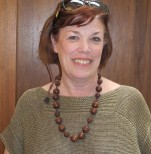 Lynn O'Connell - Chair, Interim CEO & President
Lynn O'Connell is a veteran nonprofit leader with more than 25 years working in the nonprofit sector as a staff person, a consultant, a trainer, and a volunteer. She currently works with Women Traveling Together, a women's travel company that offers about 120 domestic and international trips annually. Prior to this, she served as Executive Director of Computer CORE, a workforce development program, for just over a decade, and Executive Director for the Physician Assistant Foundation where she directed grant programs and launched a national health adherence project.
Before her work with nonprofits, Lynn served 12 years as a Foreign Service Officer.
Lynn holds a Masters in Philanthropy from Indiana University, a Certificate in Executive Non-Profit Leadership from Duke University, and is a Fulbright Scholar. Lynn is also on the adjunct faculty teaching nonprofit courses at Catholic University, The Graduate School, and George Washington University.
Lynn joined Dining for Women in 2008. For four years, she volunteered for the Education Committee, writing the book, film, and fair-trade recommendations related to each month's grantee. In 2014, she joined the Grant Selection Committee, and in April 2017, she became Chair of the Grant Selection Committee. She has had the pleasure of being a member of four DFW chapters over the years, and she has also participated in a past Travel Program.
Follow