---
Chapters Celebrate Their Leaders
In April, DFW celebrated Chapter Leader Appreciation Month for the first time. It was a way to recognize and thank our chapter leaders for all their hard work and dedication to DFW. Chapter members honored their leaders in many different ways … from champagne and cake to cards and kind words. Here are just a few examples of the many tributes that took place across our chapters:
The CA, Santa Barbara-1 chapter celebrated Chapter Leader Peggy Welik at its April meeting. In the last six years, Peggy has facilitated the launch of nine area chapters and has been tireless in her devotion to DFW. According to chapter members, "she is smart, kind, funny, calm, and an incredible enabler and facilitator. Our chapter is wonderful to belong to under Peggy's quiet and tenacious leadership – we love our group and learning about and contributing to the monthly programs. We celebrated with balloons and several gifts to show our appreciation. The surprised expression on her face when she arrived was priceless!"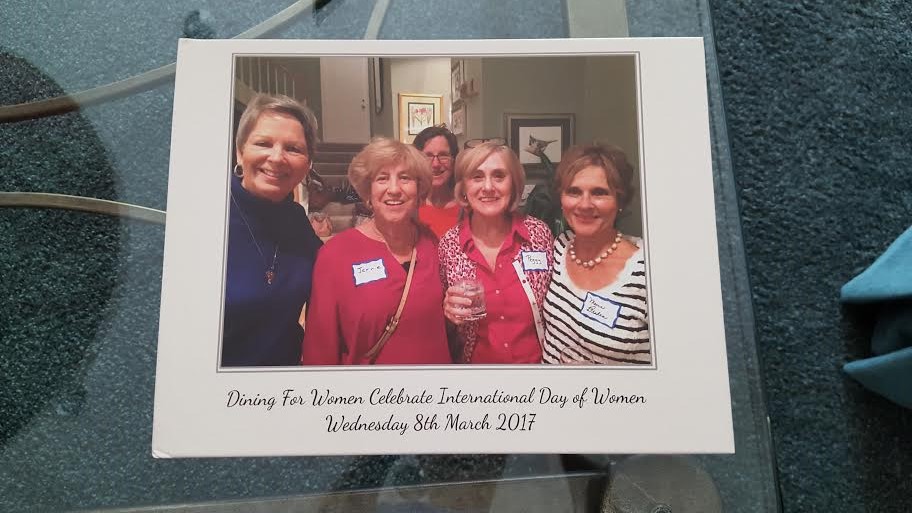 "Wow, was I celebrated at our April meeting," reported Francine Fleming, who leads the TX, Houston-3 chapter. Beautiful flowers, a cake identifying her as "Wonder Woman", a photo book with pictures from the chapter's International Women's Day event, plus a basket full of cards with sweet notes! Francine felt very appreciated and described her members as "generous, engaged, wonderful women!"
The SC, Greenville-7 chapter members showed their gratitude to Chapter Leaders Jean Helwing and Margaret Paylor. There were cookies, cards, toasts, orchids, and a delicious cake made by chapter member Barbara Patterson. A wonderful time was had by all!
CA, Agoura-2 chapter members showered Julie Kassan (the princess wearing the tiara!) with flowers, balloons, cards, a champagne toast, and a fancy restaurant gift card in honor of all her efforts as Chapter Leader. The chapter was also celebrating its fifth anniversary. Congratulations!