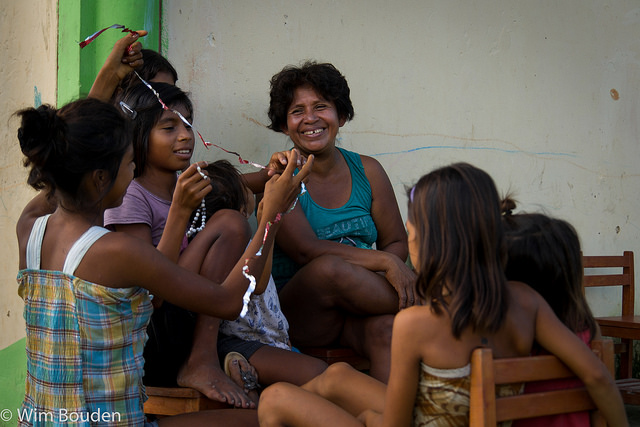 Project Title:
The Amazon Community Based Participation Cervical Cancer Screen-and-Treat Program
Location:
Peru
Grant Amount:
$49,162
Grantee Website:
www.dbperuong.com/
Areas of Impact:
Education & Literacy, Health
Mission of DB Peru
Partnering with local communities to provide access to healthcare knowledge and delivery, and improving living conditions for the people of Peru.
Project Summary
To provide resources to deliver an innovative cervical cancer screen-and-treat program in the remote, low-resource setting of the Lower Napo River of the Peruvian Amazon jungle, a project that involves education and investment in the training of local service providers as well as collaboration with local health services.
This program will save the lives of women through reducing the incidence of cervical cancer by making cervical cancer screening and treatment accessible and sustainable. This program will also bridge the gap between cutting-edge technologies in Human papillomavirus (HPV) diagnosis, prevention and treatment and the remote, under-resourced Amazonian communities. The goal of this program is to improve the wellbeing of women and girls, and empower and educate community members about reproductive health.
DFW funding will support:
• Salaries and professional fees for managerial staff
• Logistical expenses: lodging expenses for staff an interpreters
• Travel expenses
• Medical supplies
• Computer
Why We Love This Project
We love the holistic focus on screening, treatment and prevention of cervical cancer and education on reproductive health in this very hard to reach population of girls and women.