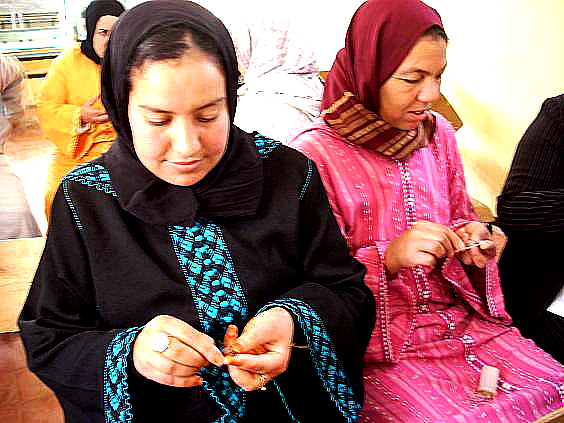 Project Title:
Nest
Location:
Morocco
Grant Amount:
$23,483
Grantee Website:
www.buildanest.com
Areas of Impact:
Economic Sustainability, Education & Literacy
Mission of Nest
Nest provides female artists and artisans of the developing world with the tools needed to move from poverty to self-sufficiency.
Project Summary
Nest gives microloans to women across the developing world, including Morocco. DFW's gift will help women in three Moroccan villages: Khenifra, Midelt, and Tigmijou. Nest will use donations from Dining for Women to implement its business-training curriculum in the three villages and to provide a loan to a cooperative in Khenifra and to women in Tigmijou.
Why We Love This Project
Nest seeks to release the dormant economic power that lies within women in developing nations and acknowledges the vital role of the traditional female artisan. Whether creating utilitarian household objects, clothes for their families, or decorative objects for themselves and their homes, the female artistic tradition helps define and sustain the community. Therefore, Nest's programs give microloans to businesses that preserve these ancient artistic practices and help women achieve self-sufficiency using the craft-making skills they already have.