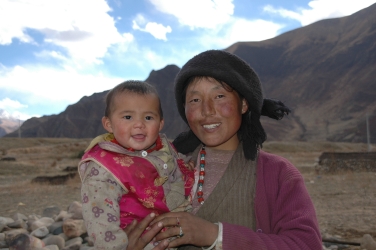 Project Title:
One H.E.A.R.T.
Location:
China
Grant Amount:
$5,409
Grantee Website:
www.oneheartworld-wide.org/index.php/programs/tibet
Areas of Impact:
Education & Literacy, Health
Mission of One H.E.A.R.T.
To save the lives of Tibetan women and children, one birth at a time.
Project Summary
One H.E.A.R.T. trains care providers at all levels of the local health care infrastructure. They teach midwifery skills to health workers, villagers, and family members as well as train physicians in Lhasa's Regional Hospitals. Birthing kits, prenatal vitamins and life-saving medications are distributed to families in remote areas for a safer delivery. One H.E.A.R.T. developed three programs to assist women and infants: Birth Attendant Training, Pregnancy and Village Outreach, and Physical Training.
Why We Love This Project
ONE H.E.A.R.T is a notable program because saving the lives of Tibetan women and their children is of utmost urgency for the survival of the Tibetan people and culture. The Tibetan society is one of the few in the world in which a tradition of trained birth attendants does not exist. Tibet has one of the highest newborn and infant mortality rates in the world. Tibetan women are 300 times more likely to die from various pregnancy and delivery complications than women in developed countries. When a Tibetan mother dies, her surviving children are more likely to die young and less likely to attend school or complete their education. Poor nutrition, lack of trained health personnel, long travel distances, and limited access to emergency care place Tibetan women and infants at high risk of birth-related deaths. Improving maternal and child health is, therefore, essential to preserve the Tibetan people, their social fabric and cultural identity.