MAIA (formerly Starfish): Featured (2012), Sustained (2016-2018)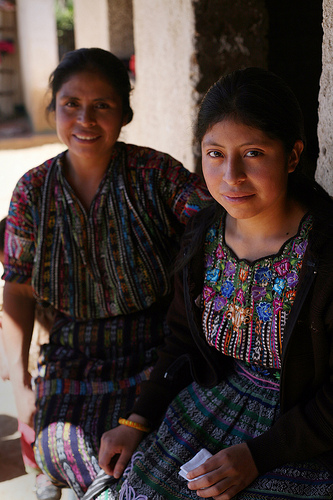 Sustained Funding
Project Title: Connecting talent with opportunity among Girl Pioneers in rural Guatemala
Project Summary: Leverage Starfish's success and female leadership to create an all-girl flagship school to empower and educate a generation of female leaders in rural Guatemala.
Project Objectives: At the conclusion of this three-year project, Guatemala will have its first all-girl middle school to prepare high-aptitude, first-generation "everything" girls to be competitive at a local, national, and international level. The school would be unique due to its ability to combine rigorous academics with an equally intentional focus on the elements of culture and community, thus ensuring the empowerment of each girl within and outside of her indigenous culture.
Direct Reach: 2500 girls
Grant pays for: 
Human resources
Professional development
Material resources
Direct student costs
Why we love this project: By being born poor, rural, Mayan, and female in Guatemala, a young woman confronts quadruple discrimination within a system designed without her needs in mind. This initiative will empower and unlock the talent of adolescent female leaders in rural Mayan Guatemala capable of enacting and leading transformational change in a country in desperate need of its female human potential.
---
2012 Featured Grant Info
Project Title:
Starfish One by One
Location:
Guatemala
Grant Amount:
$47,382
Grantee Website:
starfish-impact.org/
Areas of Impact:
Education & Literacy
Mission of MAIA (formerly Starfish): Featured (2012), Sustained (2016-2018)
To empower young women through education and mentorship to become leaders in their community. Young women whose potential has been unlocked during the Starfish One by One program will break the cycle of poverty and exclusion and positively transform their families, communities and country into more just, healthy and equitable entities.
Why We Love This Project
We love the holistic approach to the education and empowerment of adolescent indigenous girls through Bridge Program's peer support, community mentors, and promoting secondary school education to become leaders in their families, communities and country. The indigenous population is at special risk with only 5% of girls finishing primary education. Starfish One by One has a proven model in which 95 percent of its beneficiaries are academically successful and continue in the program. The Bridge program helps move girls into launching businesses, formal employment or attending university.