Afghan Nachos–Chickpeas, Creamy Greek Yogurt and Crispy Pita Chips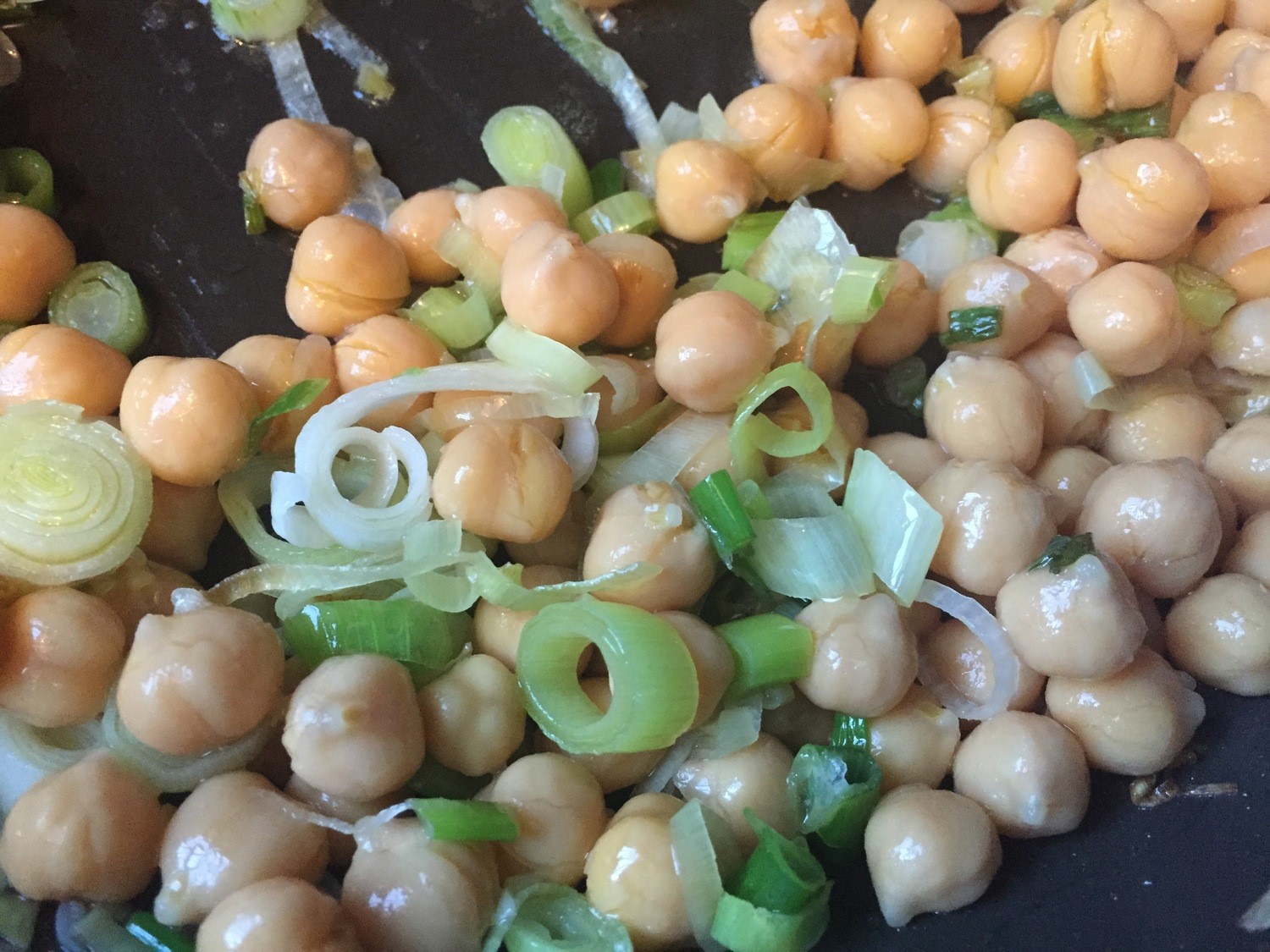 Serves
4-6
Ingredients
2 tablespoons olive oil 
1 cup diced green onions 
One 15-ounce can chickpeas, drained and rinsed 
1 tsp. cumin 
1 tsp. paprika 
1 cup whole Greek yogurt 
1 tsp. sea salt 
3 cloves garlic, diced and smashed into a paste 
One 8-ounce bag of pita chips 
Cilantro leaves for garnish, lightly chopped 
Directions
In a sauté pan over high heat add the olive oil, heat. Add green onions, sauté for one minute. Add the chickpeas, cumin, and paprika to the pan. Stir gently over low heat. Once the aroma of cumin fills the kitchen and the chickpeas are warmed through, around five minutes, take the pan off the burner.  
In a small bowl mix yogurt, salt and garlic. 
Arrange the pita chips in beautiful serving platter or bowl—top with the chickpeas and the creamy yogurt sauce. Sprinkle with cilantro leaves. 
Country:
Afghanistan
Notes and Instructions
Recipe submitted by Linda McElroy, created by Humaira Ghilzai, used with permission. http://www.afghancultureunveiled.com

Photo credit: Afghan Culture Unveiled Creative Commons Attribution-NonCommercial-NoDerivs 3.0 Unported license.