Guacamole (Guatemalan Style) (Tested)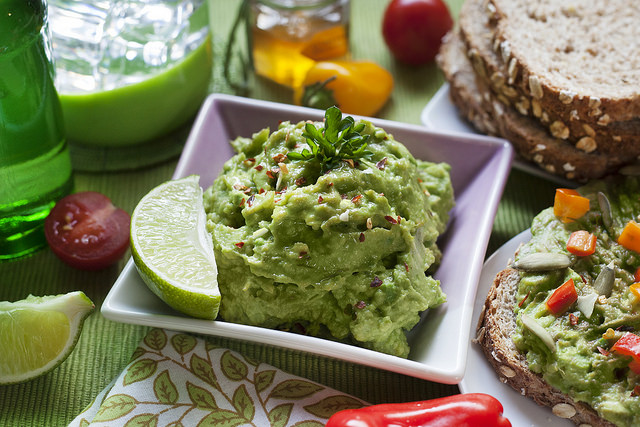 Serves
4-6
Ingredients
Certainly, nobody really needs a recipe for guacamole. Isn't it just mashed avocado with some lime and hot sauce mixed in? From what I can tell through doing my research, what makes this guacamole "Guatemalan style," is that it is left chunky, and includes the addition of oregano.
Ingredients
3 ripe avocadoes, pit removed and flesh scooped out
1 small roma tomato, finely chopped
¼ cup finely diced red onion
2 tbsp. fresh squeezed lime juice
1 tsp. oregano, preferably Mexican oregano if you have it
1 small serrano pepper, finely diced (seeds removed for less heat)
Salt and pepper to taste (start with about ½ tsp. kosher salt or ¼ tsp. regular salt)
Directions
Roughly chop two of the avocadoes and place in a bowl. Mash the third one with a fork and scrape into the bowl with the chopped avocadoes. Add the rest of the ingredients and gently fold together. Taste, and adjust for more salt or lime if necessary. Serve with tortilla chips.
Pro tip: When adding dried herbs (such as oregano) to a dish, I like to put the herbs in the palm of my hand and then rub my hands together, thereby breaking up the herbs into a finer blend. Do this right over the bowl.
Country:
Guatemala
Notes and Instructions
Recipe credit: Linda McElroy
Photo credit: Guacamole Dip Kjokkenutstyr NetBy: Kjokkenutstyr Net on Flickr, Creative Commons Attribution-ShareAlike 2.0 Generic