How to Make Ghee (Tested)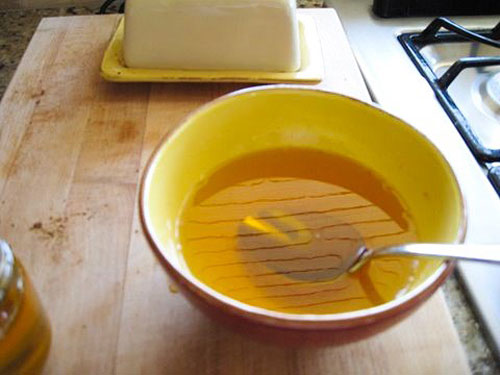 Serves
Varies
Ingredients
1 pound of butter
Directions
Many Indian cooks rely on ghee as their cooking oil of choice. Basically all you need to do is melt a pound of butter, and it costs much less than what you would pay in a store. It's so darn easy, but don't take my word for it.
Watch this charming 2-minute video and you should have all the confidence you need to try your hand at making your own ghee! Never run out of ghee again.
Country:
India
Notes and Instructions
Recipe contribution from Linda McElroy.
Photo credit: Louise Ayer originally posted to Flickr. Used under Creative Commons Attribution-NonCommercial 2.0 Generic.