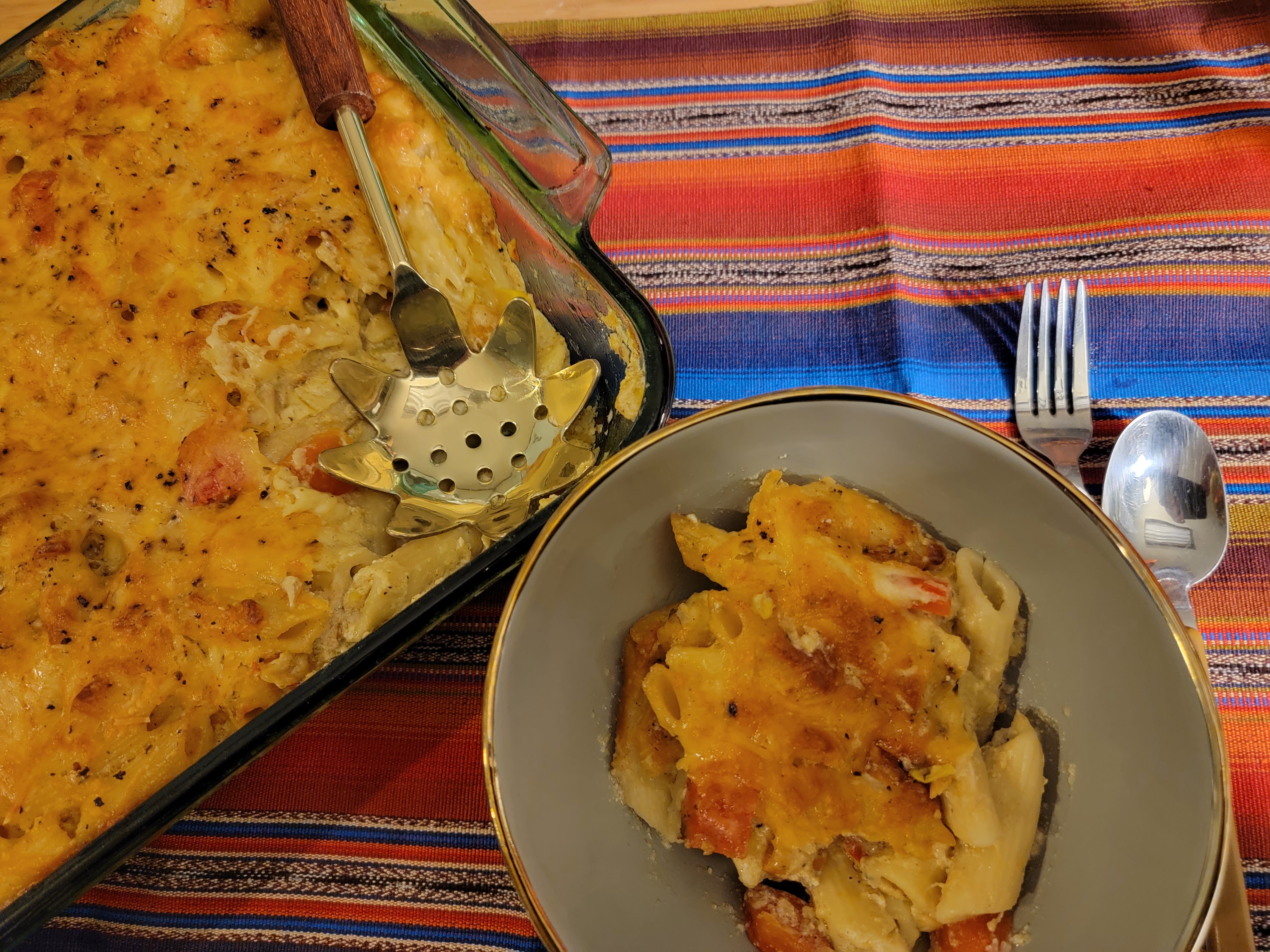 Ingredients
8 c water
2 bouillon cubes
8 oz. dry rigatoni
2 tbsp olive oil
1 c onion, medium chop
3 c red and orange bell pepper, medium chop
½ c epis
3 c evaporated milk
Cheese blend-
3 c Edam cheese (or Gouda or white cheddar)
1 c grated parmesan
Directions
Bring water and bouillon cubes to a boil. Add the pasta and cook for 20 minutes or until well done.
Mix the cheeses to make a blend.
In a separate pan, sauté the onions and peppers until caramelized. Add the epis, milk, 1 cup pasta water, and 3 cups of the cheese blend, stirring constantly until the cheese is melted. Let the sauce simmer for 5-10 minutes until well blended. Use a strainer to scoop the cooked pasta from the water into the cheese sauce. Stir the pasta and 1 cup pasta water into the sauce. You can add more pasta water to thin sauce, if necessary, it should pour easily. Pour the pasta mixture into a greased 9 x 13 in pan. Top with the remaining cup of cheese blend.
Bake at 350 F for 35-45 minutes until the liquid in bubbling and the top is golden brown. Remove from oven and let set for 10 minutes before serving.
Country:
Haiti
Notes and Instructions
Recipe and photo credit: Georgia Reader