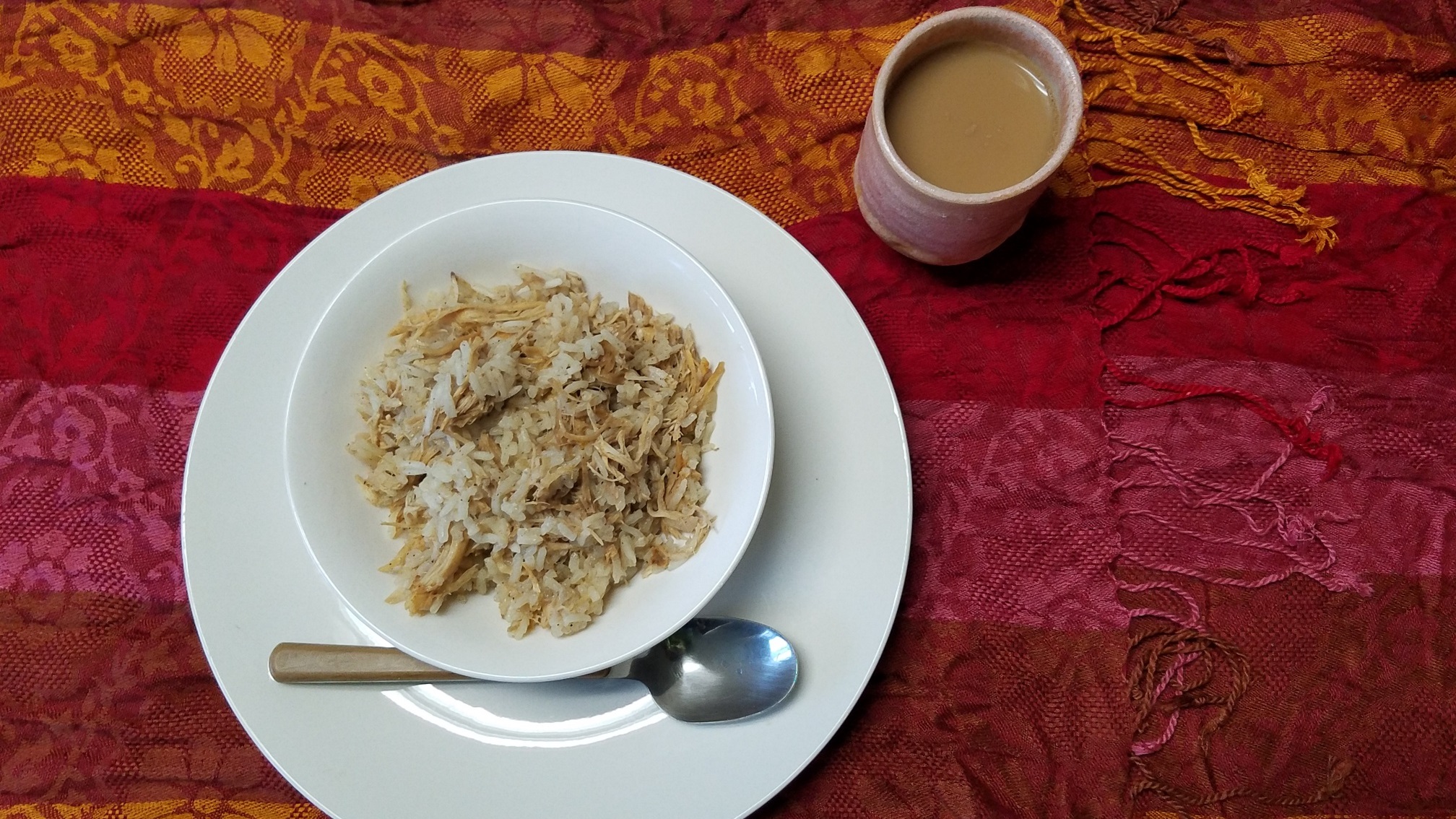 Ingredients
1/4 c olive oil
1 c onion, small dice
1 Tb minced garlic
1 tsp ground cumin
1 tsp ground coriander
1/2 tsp ground cinnamon
1/4 tsp ground cardamom
3 lbs. shredded chicken
2 cup uncooked rice
4 cups chicken stock
salt & pepper
Directions
Heat the oil in a 6-quart pan over medium-high heat. Add the onions and garlic and stir until browned.
Add the cumin, coriander, cinnamon, and cardamom and stir to combine.
Season the chicken with salt and pepper. Cook the chicken in the onions and spices, stirring occasionally, about 10 minutes.
Add the chicken stock and deglaze the pan. Add the rice and stir thoroughly. Bring to a boil and simmer for 10 minutes.
Cover and reduce heat to low. Cook on low for 20 minutes.
Remove from heat and let sit 15 minutes with the lid on.
Country:
Kenya
Notes and Instructions
Recipe and photo credit: Georgia Reader