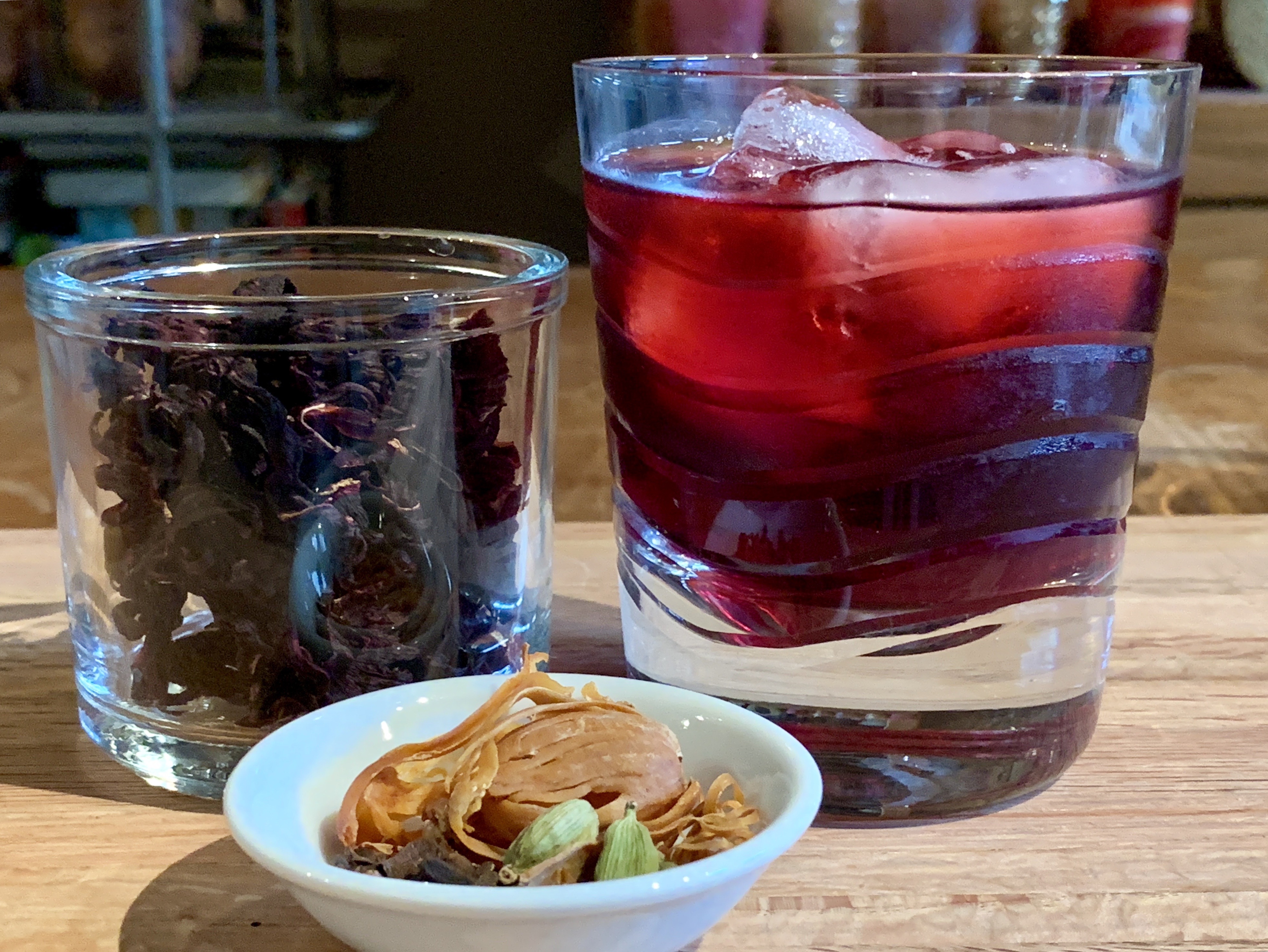 Serves
2 quarts
Ingredients
2 quarts water
¾ cup sugar
1 ½ cups dried hibiscus flowers
1 teaspoon whole cardamom pods
1 teaspoon mace
1 cinnamon stick
Directions
Put water and sugar in a large pot and bring to boil to dissolve sugar.
Add all remaining ingredients and let steep for 20 minutes. Strain and chill until ready to serve.
Serve over ice.
Country:
Kenya
Notes and Instructions
Cooking tips/notes: Mace is the outer layer of whole nutmeg. It has the wonderful fragrance of nutmeg but is not quite as strong. This recipe would make a great cocktail!
Recipe and photo credit: Traci Barr