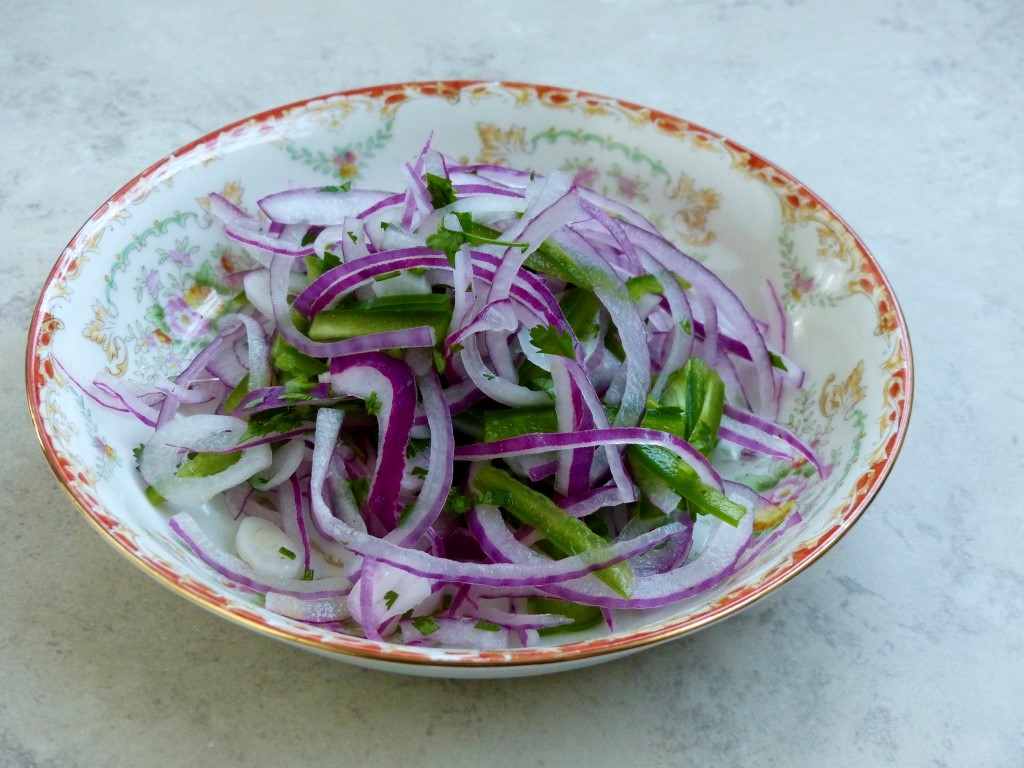 Serves
Makes 2 Cups
Ingredients
This simple onion and lime relish is found accompanying just about every meal. You can sometimes find aji amarillo peppers in the freezer section, but a jalapeńo pepper makes a fine substitute.
Ingredients
1 red onion, thinly sliced, vertically
1 aji Amarillo pepper, or jalapeńo pepper, thinly slivered
2 tbsp. fresh squeezed lime juice
1 tsp. white vinegar
¼ tsp. kosher salt
Chopped cilantro leaves
Directions
Slice the red onion as thin as possible. I like to slice the onion vertically (from stem through root) for this preparation. Break up the sliced onion, and soak in ice cold water for 10 minutes.
Drain the slices and pat dry with a tea towel.
Add the onion slices to a bowl along with the rest of the ingredients. Make at least 30 minutes before you want to serve.
Country:
Peru
Notes and Instructions
Recipe credit: Linda McElroy, adapted from Gran Cocina Latina, by Maricel Presilla
Photo credit: Linda McElroy