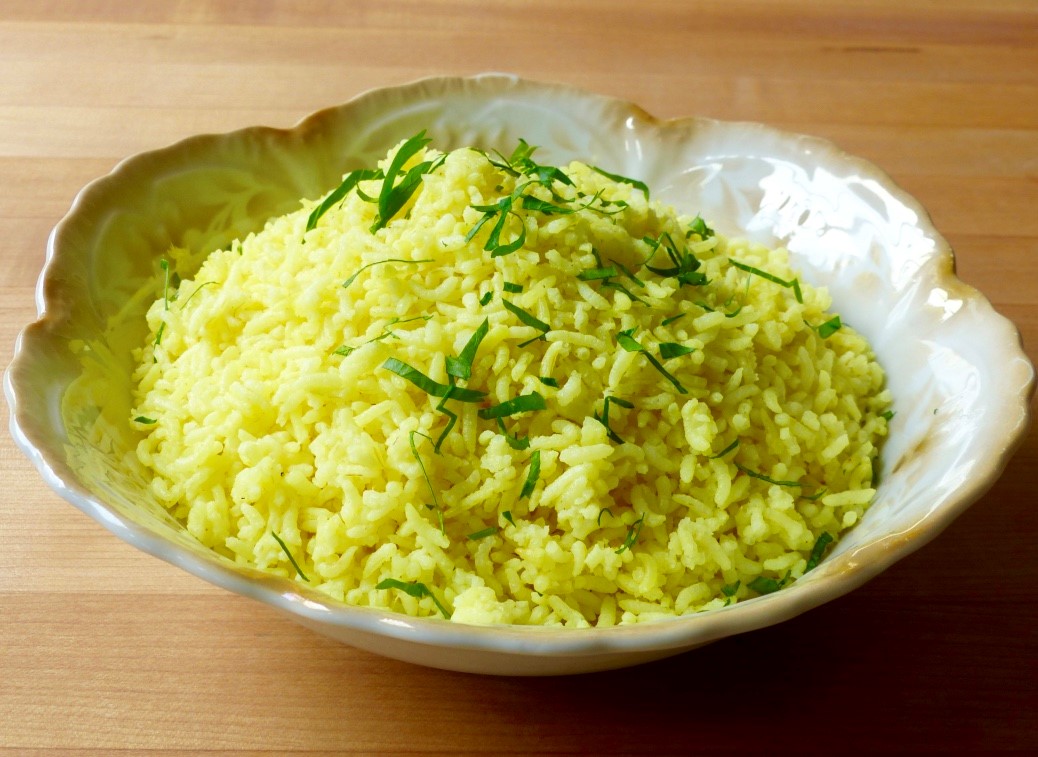 Serves
8
Ingredients
2 cups basmati rice
2 tbsp. vegetable oil
4 whole cloves
1 bay leaf
4 cardamom pods
One 2-inch cinnamon stick
¼ tsp. ground turmeric
1 tsp. salt
Fresh herbs for garnish, slivered (such as parsley, cilantro, or chives)
Directions
Rinse the rice in a strainer until the water runs clear, then place the strainer over a bowl to drain completely.
Warm up the oil in a heavy saucepan and add the cloves, bay leaf, cardamom pods, and cinnamon stick. Let these sizzle for a few moments, then add the rice along with the turmeric and salt. Stir to combine the spices and add 3 cups water; bring to a boil. Cover the pot and turn the heat down to the lowest simmer. Let the rice cook for 20 minutes. Turn off the heat, remove the lid, and you will see that the whole spices are sitting right on top of the rice, making it easy for you to pluck them out of the pot and discard. Fluff the rice with a fork, place the lid back on the pot, and let the rice continue to steam for 10 more minutes before transferring to a serving bowl.
Garnish with slivered fresh herbs.
Country:
India
Notes and Instructions
Recipe adapted from: "Madhur Jaffrey's Quick & Easy Indian Cooking"
Photo credit: Linda McElroy