Shop! Read! Watch! Listen!
Fair Trade
1 Bag of Nicaragua Segovia Ground Coffee
100 percent Arabica, Organic and Fair Trade Coffee Beans
Craft Roasted in a vintage 90 kilo German-built Probat drum roaster retrofitted with modern fuel-efficient ribbon burners, delivering perfectly roasted coffee every time
Carbon negative and earth positive; Your coffee purchases fund reforestation in Ecuador's cloud forests
Flavor Profile: Sultry, bold dark roast tones with notes of chocolate roasted leaving traditional Nicaraguan flavors of bright apricot, fig, and spice
$14.13
This Ground coffee, Nicaraguan Direct Trade Variety Pack features Boca Java's newest Direct Trade coffees from Nicaragua including: Pacamara, Javanica, and Jinotega Harvest coffee varieties
Every bag of Boca Java coffee is fresh roasted right after you order it; it's roasted on demand just for you
Contains 100 percent Specialty Grade Direct Trade Arabica Coffee from Nicaragua; Boca Java hand selects the top 2 percent of Arabica beans from the finest growers worldwide
Pack of 3, 8 ounce stay-fresh bags (1.5 pounds fresh-roasted coffee); Each stay-fresh bag features a zipper top that can be resealed to keep your coffee fresher, longer
Roasted using a small batch technique that delivers perfectly timed roasting for consistent quality
$29.77
Books
Non-Fiction
The Country Under My Skin: A Memoir of Love and War
By Gioconda Belli
From Amazon: An electrifying memoir from the acclaimed Nicaraguan writer and central figure in the Sandinista Revolution. Until her early twenties, Gioconda Belli inhabited an upper-class cocoon: sheltered from the poverty in Managua in a world of country clubs and debutante balls; educated abroad; early marriage and motherhood. But in 1970, everything changed. Her growing dissatisfaction with domestic life, and a blossoming awareness of the social inequities in Nicaragua, led her to join the Sandinistas, then a burgeoning but still hidden organization. She would be involved with them over the next twenty years at the highest, and often most dangerous, levels.
Recommended by AACC
The Ladies of Managua: A Novel
By Eleni N. Gage
From Amazon: When Maria Vazquez returns to Nicaragua for her beloved grandfather's funeral, she brings with her a mysterious package from her grandmother's past-and a secret of her own. And she also carries the burden of her tense relationship with her mother Ninexin, once a storied revolutionary, now a tireless government employee. Between Maria and Ninexin lies a chasm created by the death of Maria's father, who was killed during the revolution when Maria was an infant, leaving her to be raised by her grandmother Isabela as Ninexin worked to build the new Nicaragua.
Recommended by AACC
Films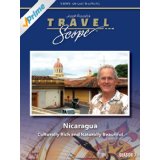 Music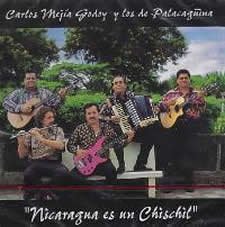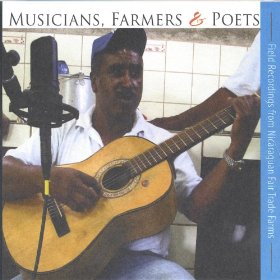 Music from Nicaraguan Fair Trade Farmers