Shop! Read! Watch! Listen!
Fair Trade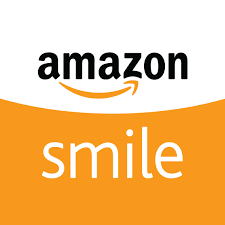 Amazon donates 0.5 percent of the price of your eligible AmazonSmile purchases to the charitable organization of your choice. AmazonSmile is the same Amazon you know. Same products, same prices, same service. Select Together Women Rise as your charitable organization and start your shopping at smile.amazon.com.
As founding members of the Fair Trade Federation, Aid Through Trade empowers women in Nepal through fair and sustainable employment. Aid Through Trade created The Original Roll-On Bracelet in 1993 and has been introducing new colors and patterns every season for the past 28 years. Together Women Rise customers receive 25 precent off their total order, and Together Women Rise receives 10 percent of proceeds when you enter code Rise25 in the gift card/discount code at checkout. Offer expires Dec. 31, 2022.
Books
Non-Fiction
By Peter Kuruvita
From Amazon: Acclaimed chef, author and TV presenter Peter Kuruvita shares over 100 vegetarian and vegan recipes that take us on a culinary journey of discovery through the subcontinent – from Bhutan, Nepal and Afghanistan to India, Pakistan, Bangladesh and his home country of Sri Lanka. All the dishes in this deeply personal collection, spiced with the flavors of Peter's life and travels, reflect the diversity of the regions, their legendary hospitality, their energy and excitement, extraordinary landscapes and rich history. Peter explores a goldmine of plant-based flavors in recipes for street foods, pulses and legumes, salads, dairy-based dishes, curries, stir-fries and stews, rice, soups, chutneys, and sauces.
The Third Pole: Mystery, Obsession, and Death on Mount Everest
By Mark Synnott
From Amazon: A hundred-year mystery lured veteran climber Mark Synnott into an unlikely expedition up Mount Everest during the spring 2019 season that came to be known as "the Year Everest Broke." What he found was a gripping human story of impassioned characters from around the globe and a mountain that will consume your soul – and your life – if you let it.
NPR Books We Love 2021 selection – Available in paperback April 5, 2022
Films
From Amazon: Filmed over seven months in the forbidden Dolpo region of Nepal, HIMALAYA tells the story of a generational struggle for the leadership of a tiny mountain village between its proud old chief and a headstrong young caravanner. The balance of power shifts uneasily as they make their annual salt trek across the Himalayas. A visually striking and spiritually captivating portrait of life in one of the world's most extraordinary places, HIMALAYA is both intense drama and a gorgeous tapestry of the fast disappearing traditions of Tibetan life. A huge box office hit worldwide, HIMALAYA remained on the VARIETY top film box office chart for over six months and was nominated for an Academy Award for Best Foreign Film.
From Amazon: Searching For Nepal chronicles the emotional and cultural journey of a former Peace Corps Volunteer as he returns to Nepal, seeking out his adopted family in the aftermath of Nepal's Maoist civil war. Filmed entirely on location, this exotic, soul-searching adventure explores the universal yearning to go home again. A multi award winning film.