Shop! Read! Watch! Listen!
Fair Trade
Aid Through Trade: As Founding Members of the Fair Trade Federation, Aid Through Trade empowers women in Nepal through fair and sustainable employment. They have been creating styles and patterns of Roll-On Bracelets for over 26 years. Dining for Women customers receive 25 percent off their total order, and Dining for Women receives 10 percent of proceeds when you enter code DFW25 in the gift card/discount code at checkout. Offer expires 12/31/20.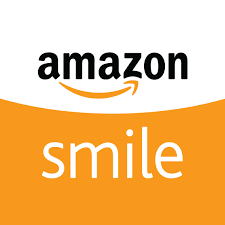 AmazonSmile – Support Dining for Women all year long – at no cost to you! Sign up for AmazonSmile and select Dining for Women as your designated charitable organization. Amazon will donate 0.5 percent of the price of your eligible AmazonSmile purchases directly to DFW. Same products, same prices, same service. Sign up today at smile.amazon.com.
Books
Non-Fiction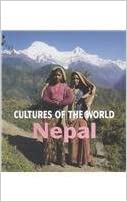 Recommended by ETC
Textbook available new and used from Amazon.
Recommended by ETC
From ETC: Lonely Planet: Nepal is packed with useful information for the traveler and the armchair raveler alike. The authors were even so kind as to include ETC in several editions of the book, on a list of charitable organizations.
Films
From Amazon: From the producers of Leviathan, comes a stunning new journey, an exhilarating documentary that takes place entirely in the sky. High above Nepal's lush, mountainous landscape, a cable car carries pilgrims, villagers and the occasional American tourist to an ancient Hindu temple. For centuries, devoted followers had to undertake an arduous multi-day trek to reach the shrine of the wish-fulfilling goddess Manakamana. Today, the trip takes just under 10 minutes. Filmed entirely inside these cable cars as they glide over fog-enshrouded peaks and remote villages, Manakamana captures the conversations of its passengers – personal exchanges, anecdotes, shared observations on the landscape below – and emerges with a rich, vibrant view of Nepal, a land of ancient traditions and rituals on the brink of a technologically-powered future.
(Be sure to check DVD region format before ordering.) From Amazon: During a ceasefire, in the midst of the 10-year civil war in Nepal, two boys, Prakash and Kiran, belonging to different castes, embark on a journey to repossess a missing hen which they had raised together. They soon learn of the violence entrenched in the civil war when they are caught unaware in a clash between the fighting forces.
Music
From ETC: Singer and composer known as "Swar Samrat" or "Emperor of Voice" because of his broad vocal range, which allowed him to sing songs from all genres of Nepali music. Many of his songs were tragic in theme, which led to another nickname: "Tragedy King."