Shop! Read! Watch! Listen!
Fair Trade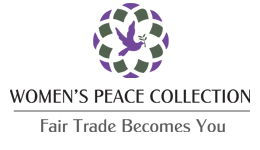 Visit Dining for Women's Marketplace for more Fair Trade options.
Investing in women is the basis for prosperity and peace in our world, and the Women's Peace Collection is doing its part. Each item in this online, fair-trade store speaks to this hopeful vision: women's hands are a force for peace. Owned by Sue Fish, a DFW member in Great Barrington, MA, the site sells jewelry, scarves, bags and more made by women from around the world who are rebuilding their lives in the shadows of war, civil strife or crippling poverty. All of the products are handcrafted, sustainable and will help empower women entrepreneurs. Dining for Women receives 10 percent of sales by mentioning DFW in the "Note to Women's Peace Collection" during checkout.
Dining for Women Merchandise
You can celebrate your passion for Dining for Women by purchasing custom merchandise featuring the Dining for Women logo. Items include stationery, drinkware, apparel, aprons, bags, and more. Dining for Women receives a portion of the proceeds from each sale. Click here to shop our Café Press Store.
Books
Fiction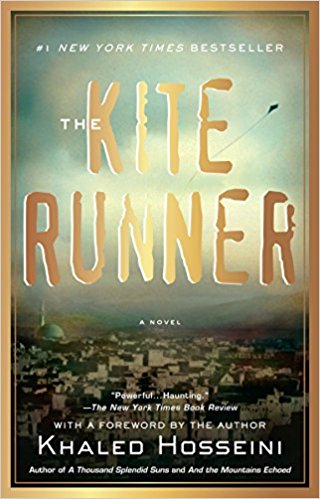 By Khaled Hosseini
From Amazon: The #1 New York Times bestselling debut novel that introduced Khaled Hosseini to millions of readers the world over. The unforgettable, heartbreaking story of the unlikely friendship between a wealthy boy and the son of his father's servant, caught in the tragic sweep of history, The Kite Runner transports readers to Afghanistan at a tense and crucial moment of change and destruction.
Non-Fiction
Razia's Ray of Hope: One Girl's Dream of an Education
Based on the true story of a girl in Afghanistan who desperately wants an education and convinces the men in her family to allow her to attend school, Razia's Ray of Hope: One Girl's Dream of an Education, written by Elizabeth Suneby with poignant illustrations by Suana Verelst (published September 2013 by Kids Can Press in its CitizenKid series) is designed to engage young readers in global issues.
We are Afghan Women: Voices of Hope
Introduction by Laura Bush
Here are Afghan women in their own words. Words that are by turns inspiring, moving, courageous, and heartbreaking. Their powerful stories create a compelling portrait of the lives, struggles, and successes of this extraordinary nation and its extraordinarily resilient women. With an introduction by Laura Bush, honorary founding co-chair of the U.S.-Afghan Women's Council.
Films
Available on DVD and streaming (included with Amazon Prime)
The Zabuli Education Center is the first school for girls in Deh'Subz, rural Afghanistan. With unprecedented access, What Tomorrow Brings traces the interconnected stories of the village elders, students, teachers, and parents from the school's foundation to its first graduation.
From Amazon: Hailed as the best animated feature of 2017 (IndieWire), The Breadwinner is an inspiring and vibrantly animated tale about the power of stories to sustain hope and carry us through dark times. Parvana is an 11-year-old girl growing up under the Taliban in Afghanistan in 2001. When her father is wrongfully arrested, Parvana cuts off her hair and dresses like a boy in order to support her family. Working alongside her friend Shauzia, Parvana discovers a new world of freedom – and danger. With undaunted courage, Parvana draws strength from the fantastical stories she invents as she embarks on a quest to find her father and reunite her family.
From Amazon: Iron-willed in the face of cultural and familial pressures, a courageous young Afghan woman forces her father to stand trial for years of sexual abuse and exposes a sexist justice system and the plight of women at its mercy.
Music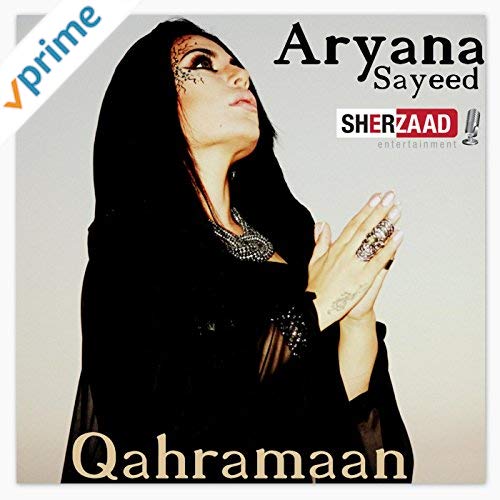 Available on streaming services, including Amazon.
Available on streaming services, including Amazon.
Sonita Alizadeh was awarded Women for Afghan Women's Human Rights Advocacy Award in 2016.