Shop! Read! Watch! Listen!
Fair Trade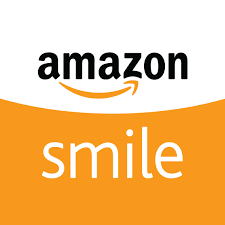 AmazonSmile – Support Dining for Women all year long – at no cost to you! Sign up for AmazonSmile and select Dining for Women as your designated charitable organization. Amazon will donate 0.5 percent of the price of your eligible AmazonSmile purchases directly to DFW. Same products, same prices, same service. Sign up today at smile.amazon.com.
100 Under $100: One Hundred Tools for Empowering Global Women – Small investments can go a long way in the developing world. Author (and DFW Chapter Leader) Betsy Teutsch shares 100 successful, proven ways to fight poverty. The book includes actions individuals can take to help. Several DFW-supported programs are featured. Dining for Women will receive 30 percent of the $19.95 purchase price when you order your copy through this link. Books will be signed by the author. Offer expires 12/31/20.
Books
Non-Fiction
Julie Taboulie's Lebanese Kitchen: Authentic Recipes for Fresh and Flavorful Mediterranean Home Cooking 
By Julie Ann Sageer
From Amazon: Since she was six years old, Julie Ann Sageer (nicknamed Julie Taboulie by her close-knit family) has had a passion for cooking the meals of her Lebanese heritage. Just like in her Emmy-nominated cooking show Cooking with Julie Taboulie, each of her recipes comes with hands-on instructions, tips, and tricks for making homemade Middle Eastern dishes using heaps of fresh, seasonal ingredients. Here you'll find dishes that range from classics like falafel, shawarma, and (of course) taboulie, to warming Bazilla―a stew of tomato, green pea, and lamb―to honey and rosewater-infused desserts.
Films
Anthony Bourdain: No Reservations Season 2 – Episode 12: Anthony Bourdain in Beirut
Available on DVD
From the Travel Channel: In July 2006, Anthony Bourdain and his crew traveled to Lebanon to film an episode of 'No Reservations'. They discovered a beautiful country filled with proud, generous people and delicious food. However, within 24 hours of arrival they suddenly found themselves stuck in the middle of an intense, uncertain, and violent conflict. From their initial glimpse, to the destruction that followed, "Bourdain in Beirut" is the story of what Anthony and his crew saw and experienced during their 9 days in the country.
Music