Shop! Read! Watch! Listen!
Fair Trade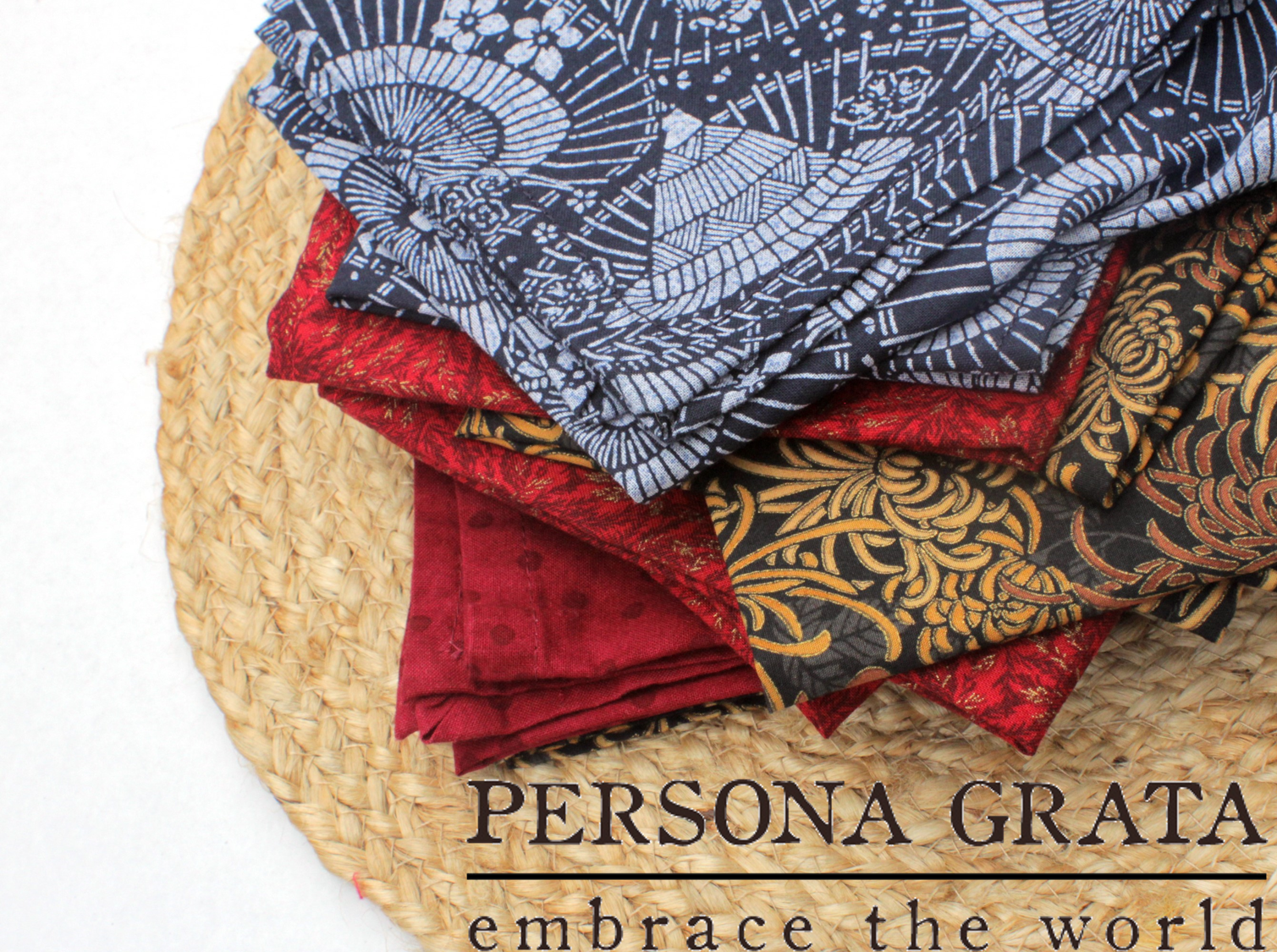 Persona Grata Goods is a social enterprise in Charlotte, North Carolina that invests in refugee women, providing a welcoming environment for them to practice English, build friendships with other women, and have flexible, sewing employment. The organization strives to use sustainable materials for all of its products, so most napkins & table runners are made from fabric deadstock or donations. When you buy napkins or kitchen towels through this link and enter code DFW at checkout, Persona Grata will donate 10 percent of the sales proceeds to DFW and you'll get an extra 5 percent off your purchase.  Offer expires 10/29/2021.
Her Future Coalition is a past DFW Featured Grantee (March 2019) that creates powerful and positive change in the lives of survivors of gender violence and girls at highest risk in India. The organization sells Sterling Silver handcrafted jewelry made by the survivors and high-risk women in its vocational programs. Her Future will give DFW 20 percent of purchases from the beautiful products available on this webpage. Offer expires 10/29/2021.
Books
Non-Fiction
Burkina Faso: A History of Power, Protest, and Revolution
By Ernest Harsch
From Amazon: In October 2014, huge protests across Burkina Faso succeeded in overthrowing the long-entrenched regime of their authoritarian ruler, Blaise Compaoré. Defying all expectations, this popular movement went on to defeat an attempted coup by the old regime, making it possible for a transitional government to organize free and fair elections the following year. In doing so, the people of this previously obscure West African nation surprised the world, and their struggle stands as one of the few instances of a popular democratic uprising succeeding in postcolonial sub-Saharan Africa.
Land of the Flying Masks: Art & Culture in Burkina Faso, the Thomas G. B. Wheellock Collection
From Amazon: The Thomas G.B. Wheelock Collection is the largest private assemblage of works of Burkina Faso art in the world. Now accessible to the public for the first time, this book reveals the country's enormous artistic range.
Featured here are examples of the intricate and brightly colored masks for which Burkina Faso is best known, and which are used throughout the country in traditional ceremonies and celebrations. The collection also contains a multitude of other ceremonial objects such as costumes, dance ornaments, statues, instruments and pieces of jewelry as well as beautifully crafted everyday items including spoons, pots, baskets, stools and chairs. The pieces in this marvelously panoramic collection reflect a country rich in cultural diversity, tradition, and artistry.
Films
Music
Recommended by The BARKA Foundation
Burkina's first electronic group – BARKA produced a weekend of Burkina related activities with Burkina Electric at Williams College in 2008.
Recommended by The BARKA Foundation