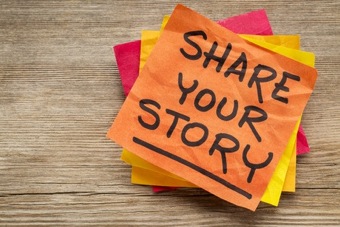 ---
2015: A year of strengthening connections and collaborations
Dining for Women's new executive director outlines the major focuses for the organization in 2015.
By Beth Ellen Holimon
DFW Executive Director
Great companies are measured by the ability to constantly manage for both the level of returns, and the duration over which those returns will be realized.   Nonprofits are typically measured by the reach and impact of their mission and how they use the donor dollar.  These measurable tests are the first we must pass to find our way into the hearts of our members.
I have been impressed with the dozens of people I meet for whom DFW has passed the impact and donor dollar tests, by the transparency that is a bedrock value of the organization and, perhaps most importantly, that the DFW mission is securely nestled in the hearts of every one these members, volunteers, and staff.  I have been overwhelmed with the commitment, excitement, and ideas from members.
Your input and ideas are extremely important to me and will contribute significantly to the direction we take over the next years.  In fact, they already have.  To continue this exchange of ideas, I would like to encourage you to strengthen your relationships this year – with your members, your leaders, your DFW sisters.  I am also working to have individual relationships with our regional leaders.  This the best way to have your ideas and opinions heard.  Your voice matters to me and will impact our future direction.
In 2014, we made some significant improvements to the grantmaking process — increasing grant amounts across the board and adding reserve programs as a way to put our excess funds to work in the world. So in 2015, we want to focus on strengthening our internal and external relationships, particularly with our members. In working with our board of directors and strategic priorities, we have identified some areas where Dining for Women can grow.  The following four initiatives are my top priorities for the year.
Telling our story
Dining for Women has a great story to tell and we'll be looking for new audiences and new avenues to tell it. We'll be exploring ways to expand our media outreach, to make our case to potential partners and collaborators, and to build story- gathering and storytelling into our best practices in every interaction.
The tradition of storytelling is a vibrant part of the lives of many of our grantees, just as it a vibrant part of the lives of our members.  It is another bond we share with women all over the world — exhibiting connection, transformation, and empowerment.
In my first six weeks as executive director, I have asked many of our members for their DFW stories and the stories do not disappoint. One member "found her tribe" for the first time since college, another member found the strength to return to college, and yet another found solace during a great loss.
These stories have led me to see that our grantees are not the only beneficiaries of DFW. Dining for Women is mutually beneficial to grantees and members!
Capturing stories of how your lives have been enriched by DFW is a priority for me this year.
Ally Development
Dining for Women is recognized as an international organization with influence.  Over the next year, in an effort to expand our influence and impact, we plan to create alliances with other nonprofit organizations and corporations that share the same goals.
Major Gifts Initiative
In 2015, we will be officially announcing our Founders' Circle for our members and donors who make significant annual financial commitments. Those commitments will support the critical organizational sustainability that it is an integral part of Dining for Women's mission.  This program will begin to balance our income streams for services provided to both our members and grantees.
Member Retention Research
The survey in May set the stage for deeper research into the member experience. We currently know that our members stay with us for an average of three years. We want to understand what we can do to ensure our members have a fulfilling experience and stay with us longer.  Over the coming year, we will be engaging in qualitative and quantitative research, working with regional leaders to test assumptions, and designing an incredible member experience.
Thank you so much for your commitment to Dining for Women's mission to create a world where success, safety, and health are not dependent upon gender.