Collateral Repair Project: Featured (2015), Sustained (2019-2021)
Sustained Funding
Project Title: Resilience Beyond Displacement: Education and Empowerment for Refugee Women and Girls in Jordan
Location: Amman, Jordan
Project Summary: CRP has expanded and grown steadily since its inception in 2006 in order to meet the needs of the ever-growing refugee population in Jordan. CRP's holistic support model focuses on positive growth and change, based on the understanding that refugees must first have their basic needs met in order to heal from trauma and build a better life. It provides refugee families with basic needs, such as food vouchers, medical assistance, winter needs, education and skill-building, community-building, and programs to help them heal from trauma.
With its $37,058 Featured Grant from Dining for Women in 2015, CRP successfully worked with Iraqi refugees to establish a women's leadership and wellness program. DFW was CRP's first major funder and the Featured Grant allowed them to grow and thrive. The impact of the nutrition and wellness workshops rippled through the community as beneficiaries shared the knowledge and skills with their families and friends. The women's leadership activity has been institutionalized at CRP and continues to be a popular project.
For the Sustained Grant, CRP is expanding its holistic support model to refugees from Iraq, Syria, Sudan, and Yemen with more focused programing. CRP's core programming for women and girls aims to educate and empower women and girls through targeted training and educational activities along with opportunities for advocacy and leadership. Technical and vocational skills training is provided to increase the resilience of refugee women and offer them more opportunities for income generation. Lastly, gender-based violence prevention and awareness training is offered to both women and men in the refugee communities.
CRP is confident that, based on past experiences, this project will improve access to quality education for young girls, increase confidence and leadership opportunities, expand income generating opportunities, and promote more gender equity within their homes.
Impact: This project will impact 3,885 women and girls over the three-year period. It will indirectly impact an additional 25,605 family members.
Why we love this project: CRP's education and skill building efforts provide valuable economic opportunities to refugee women and girls and prepare them to utilize these skills wherever their futures may take them. The focus on healthy communities, especially the mind-body medicine, treatment for Post-Traumatic Stress Disorder (PTSD), and gender-based violence prevention programs bring much needed understanding, awareness, and hope to the refugee communities.
Sustainable Development Goals: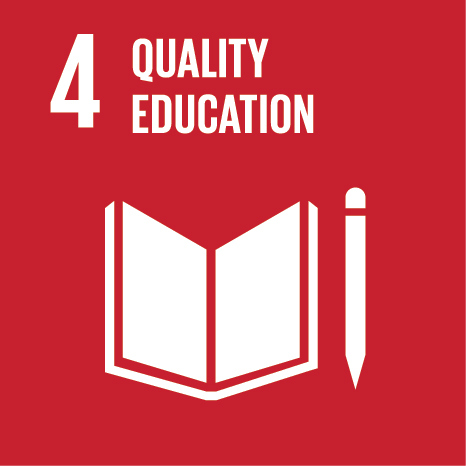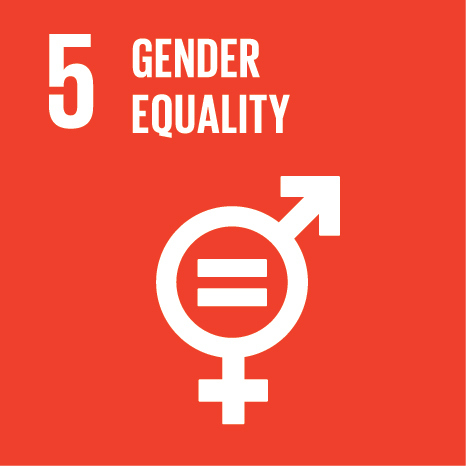 ---
2015 Featured Grant Info
Project Title:
Equipping and Empowering Female Leaders
Location:
Jordan
Grant Amount:
$37,058
Grantee Website:
www.collateralrepairproject.org
Areas of Impact:
Health, Leadership Development, Safety and Security
Mission of Collateral Repair Project: Featured (2015), Sustained (2019-2021)
CRP was founded to aid refugees fleeing the violence of the second Gulf War and has been providing assistance to victims of violent conflict since 2006. In addition to Iraqi refugees, they serve Jordanians living in extreme poverty and Syrians, who have arrived in Amman in huge numbers. CRP seeks to restore dignity and community among these displaced populations and to ensure that their basic food and housing needs are met. It runs an Emergency Assistance Program and a Community Center, where we hold activities that allow refugees to begin healing and rebuilding the once peaceful, non-sectarian communities they've lost.
Project Summary
Violent conflict and displacement have negatively affected Amman's refugee population, and nearly everyone suffers from PTSD and associated issues. These issues coupled with a forced life of inactivity (as refugees are forbidden from working in Jordan) cause refugees to feel they are not empowered. This is especially true for women, who typically bear the brunt of the family's anxieties and difficulties and are less confident in their ability to affect change in their lives. For this reason, the members of the CRP community have traditionally not taken on leadership roles in large numbers.
At the end of the program, CRP expects:
1. To have increased healthy psychosocial and health and wellness behaviors among women;
2. To have increased women's leadership in the community and in the center;
3. To have instituted a health and wellness program as well as a governing body, the beneficiary Advisory Council, which will ensure that women's needs in the community are addressed.
At the close of this program, 225 women will have received training in techniques to promote psychosocial wellness and education on how they can better influence their health and well being. These activities will not only positively affect the behaviors of participants, but their communities. Their families and communities will be indirectly impacted; roughly 500 families — half of whom are women and girls.
Why We Love This Project
They serve refugees from conflict zones in neighboring countries, a unique population with very special needs living in extreme poverty. They serve a diverse population representing multiple nationalities, which include Iraqis, Syrians and Somalis. They are the very reliable boots on the ground for other organizations providing emergency assistance. They have tapped into the needs of the population, and offer holistic and effective programs for displaced populations with PTSD.