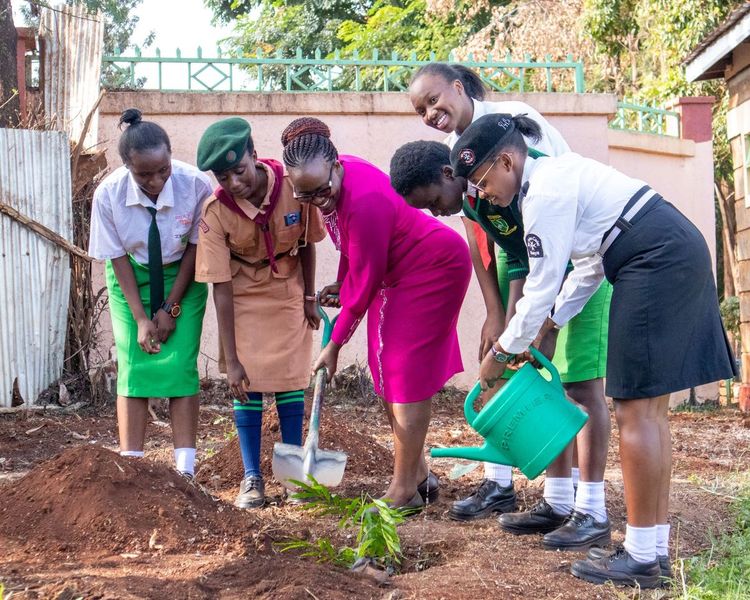 Project Title:
Growth Through Learning
Location:
Kenya, Tanzania, Uganda
Grant Amount:
$25,000
Grantee Website:
www.growththroughlearning.org/
Areas of Impact:
Economic Sustainability, Education & Literacy, Gender Equality
Mission of Growth Through Learning
To provide and enhance educational opportunities by offering scholarship aid to deserving East African girls and young women. In addition, the organization encourages a cross-cultural exchange of information and ideas between countries.
Project Summary
Growth Through Learning (GTL) provides educational scholarships for the girls and young women of East Africa, many of whom are orphans. The average cost to provide a scholarship is $600/year. This amount keeps a young girl in school by funding school fees, uniforms, food, books and supplies. A girl learns how to read and write in both English and her native language and obtains the skills necessary to teach her own children how to add and subtract, understand ideas and strive for a better future.
Why We Love This Project
GTL's history resembles Together Women Rise, and their values are in line with our reasons to give internationally. What started as a tiny organization that Whiting ran out of his home grew into an established charity, with an all-volunteer board of directors and an endowment to help cover overhead costs and scholarship coordinators in Tanzania, Kenya and Uganda. GTL has moved from Whiting's living room to an office in Worcester, MA, and now has a paid staff. All Whiting asks of the scholarship recipients in return is that they write a letter, letting him know how they are progressing. He was surprised by how many recipients called themselves his daughters. This organization was last funded in 2006 for $5,500, in 2007 for $8,274, and in 2008 for $12,660 for total $26,434.