Shop! Read! Watch! Listen!
Fair Trade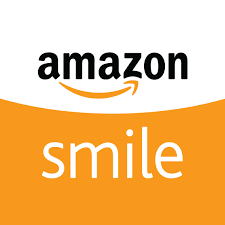 Amazon donates 0.5 percent of the price of your eligible AmazonSmile purchases to the charitable organization of your choice. AmazonSmile is the same Amazon you know. Same products, same prices, same service. Select Together Women Rise as your charitable organization and start your shopping at smile.amazon.com.
Joy Zimmerman Music is a female-owned company celebrating the power of music and community. Joy is a dynamic folk and acoustic roots singer/songwriter whose songs resonate with humor, triumph and humanity. Her tag lines, "Cultivate Joy" and "Amplify Hope" adorn her merchandise. Joy gives compelling performances and leads workshops on resilience, gratitude, songwriting, and other topics. "Women Who Walked on Water," one of her featured songs, highlights courageous women throughout history and present day. Joy will donate 50 percent of the proceeds from each digital download of her latest album, "The Canvas Before Us," to Together Women Rise. Click HERE to purchase. This offer expires Aug.1, 2022.
Books
Non-Fiction
The Caliph's House: A Year in Casablanca
By Tahir Shah
Recommended by Project Soar
From Amazon: In the tradition of A Year in Provence and Under the Tuscan Sun, acclaimed English travel writer Tahir Shah shares a highly entertaining account of making an exotic dream come true. By turns hilarious and harrowing, here is the story of his family's move from the gray skies of London to the sun-drenched city of Casablanca, where Islamic tradition and African folklore converge–and nothing is as easy as it seems….
Films
Recommended by Project Soar
Available for rent through Amazon
From Amazon: Ten year-old Yachine and his thirteen year-old brother Hamid live in Sidi Moumen, a destitute slum on the outskirts of Casablanca. Days are spent trying to draw some pleasure from their petty existence, in the backdrop of a noxious environment of poverty and violence. Hamid, though just a child, forcefully sustains his unbalanced family by any means.
Recommended by Project Soar
Available for rent through Amazon
Ali, Kwita, Omar, and Boukber are a group of street urchins living on the hard streets of Casablanca. Their everyday lives are filled with violence, begging, and indifference.
Music