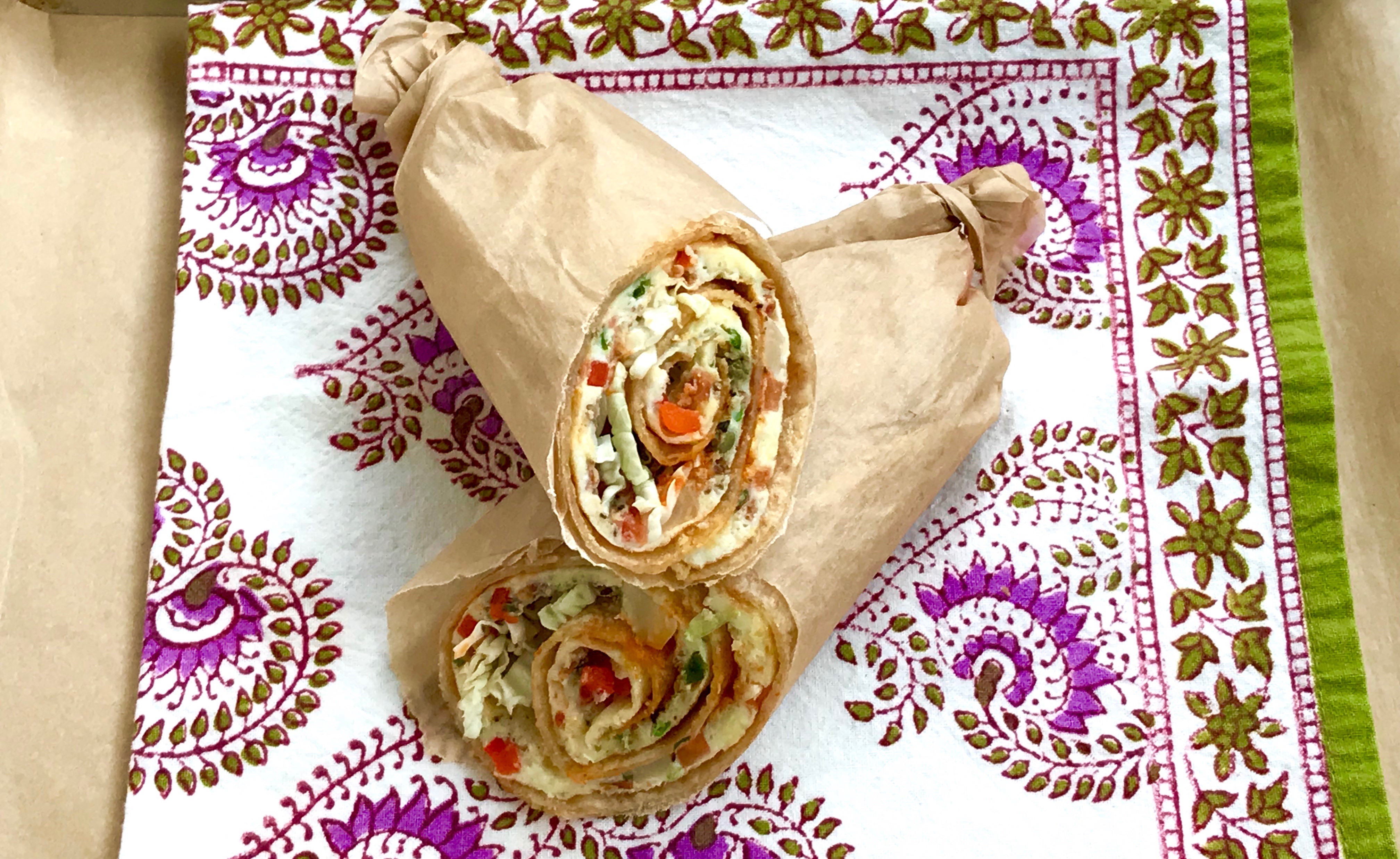 ---
The Proven Platter – Uganda, April 2018
Hello Diners!
My choice for the Proven Platter recipe this month has a very fancy name: Rolex – but it's not what you think. Although it's called a "rolex" we know we wouldn't eat a watch. Of course not! In Uganda, a rolex refers to a rolled breakfast omelet. 🙂
Similar to our well-known and loved breakfast burrito, a rolex is a very thin omelet that is laid on top of a chapati and rolled up like a burrito. It seems possible that "rolled eggs" or "roll of eggs" when said quickly in a Lugandan accent comes out as "rolex," thereby producing this charming abbreviation of Uganda's most famous street food! It can be eaten at any time of day, breakfast, lunch, dinner, or as a nighttime snack.
Also known as the "favorite fast food of Ugandans," the rolex was popularized back in 2003 by a vendor who made the snack to feed nearby university students. The snack was cheap, portable, and filling. The fact that it was also quite easy for one to set up their own roadside stand selling rolexes has helped them gain widespread popularity throughout the country.
It's also fun to note a visitor's confusion upon seeing signs advertising the rolex everywhere in such a poor country. It takes one a minute to realize that a rolex stand is selling food, not watches!
So, let's talk about the recipe. Two eggs are cracked into a cup and beaten, then small amounts of very finely diced vegetables are added. The eggs are then poured into a frying pan, flipped once, and then laid on top of a chapati and rolled up. In the recipe I've prepared for you I've used tortillas as an excellent substitute, instead of making my own chapatis. I've included a short video showing you exactly how the rolex is made in Uganda. Please, please watch it. This guy's cooking skills are rather unique and I was pretty impressed.
Please feel free to contact me if you have any questions or comments at nw4@togetherwomenrise.org. I love hearing from you!
Linda McElroy