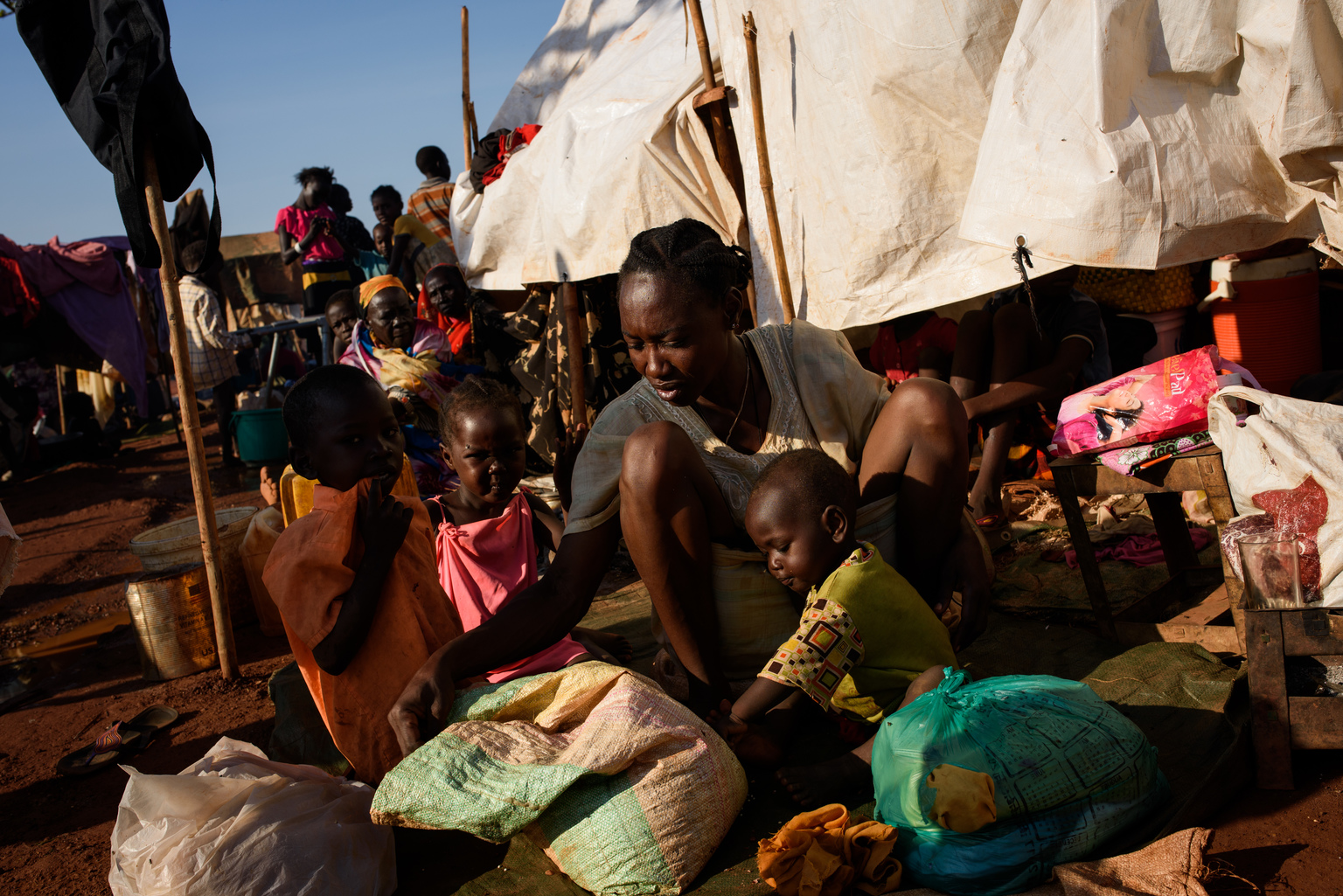 ---
Uplifting Women and Girls Is the Key to Solving the World's Problems
By Mansi Mehta, Manager, Global Cause Partnerships
Prevent gender-based violence in South Sudan:
On February 20, 2017, famine was declared in South Sudan, deepening the already existing humanitarian crisis in the region. Today, more than 2 million people have been displaced by violence in South Sudan. Of those fleeing the conflict, 87 percent are women and children, meaning 1.3 million children need our help to protect their childhood.
Women and children are facing immediate risks of violence, displacement, life-threatening diseases and hunger. In addition to this, the protection of women and girls remains a significant issue, with substantial numbers of killings and abductions of children. Violence, insecurity and displacement have spread to previously stable areas. Gender-based violence (GBV), in particular, is an urgent issue, with high levels of sexual violence prevalent throughout the country. While GBV impacts all children, evidence certainly indicates that women and girls are most susceptible.  Being a girl presents unique vulnerabilities, some with consequences that last a lifetime. Gender discrimination, norms and practices mean that adolescent girls are likely to experience certain forms of violence, such as sexual violence, at much higher rates than boys.[1] Innovative interventions are needed to help survivors of GBV, change cultural norms and mitigate the risks in all areas of humanitarian response.
Girls are more likely to be exposed to certain harmful practices, such as child marriage and female genital mutilation/cutting (FGM/C) – both of which are direct manifestations of gender inequality.
This is why support from Dining for Women is critical in responding to the needs of vulnerable children, women and girls who have been affected by the humanitarian emergency in South Sudan.  Your investment will support critical child protection efforts, including gender based violence prevention and response services.  Your support will allow UNICEF to protect children through GBV Mitigation, psychosocial support, awareness campaigns, and capacity building.
Empower Syrian refugee women in Jordan:
The conflict in Syria continues to cause widespread displacement, deepening the impact of the refugee crisis on neighboring countries. Jordan, known historically as a nation of refuge in the Middle East, has contributed substantial assistance to Syrian refugees over the past six years. Today, Jordan has one of the world's largest numbers of refugees relative to its population and one of the highest densities of refugees relative to its territory. There are 657,000 Syrians officially registered as refugees, and nearly 50,000 vulnerable Syrians that remain at remote locations near Jordan's northeast desert border.[2]
The refugee crisis presents serious economic, social and political implications for the region. In Jordan, the massive influx of refugees has placed strain on public services, with children and women being the most affected. In particular, education, health and water are being stretched beyond their existing capacities, resulting in compromises in access and quality of the services provided to children. Jordan also faces urgent concerns due to high tensions over jobs, rising rents and commodity prices, and limited capacity of national institutions to meet the needs of its growing population.
Each month, an average of 2,000 Syrian refugee children are born in Jordan. According to a recent health service assessment, many new Syrian mothers and their infants in Jordan lack access to appropriate maternal and newborn health care. Currently, over half of all under-five deaths in Jordan occur in the neonatal period. The assessment suggests a strong need for an evidence-based maternal and newborn health service package that would include counselling on breastfeeding, essential newborn care at home, early detection and treatment of newborn infections and kits with supplies for mothers and their babies.  However, many cannot be predicted and rely on preparedness throughout pregnancy, birth and the postnatal period to access timely, quality care when needed, and the knowledge and ability to practice healthy behaviors at home. A safe birth and a healthy start in life are at the heart of thriving and stable communities. Accordingly, the neonatal period merits special attention within humanitarian settings, when health services and systems may be interrupted or refugees may not have access to health care services in the countries where they have fled to.
With your support, UNICEF will have the resources needed to implement a livelihood empowerment program that has been designed to benefit Syrian refugee women and their families in Jordan. The program will address the above mentioned challenges and opportunities by linking the empowerment and productive capacities of vulnerable women living in camps and host communities in Jordan with the need for a maternal and newborn health package of services. The program is composed of two main components: 1) livelihood opportunities and 2) health care services for new mothers and their infants.
This project in particular is contingent upon the funding it receives, and thus your support is instrumental in funding vulnerable women with livelihood opportunities and supplying mothers and their newborns with critical health care packages.
In 2017, UNICEF's work for children has never been more relevant or more urgent. Conflict, famine, disaster and refugee crises threaten children's lives and futures every day.  UNICEF is on the ground, working to help the most vulnerable women, girls and children of South Sudan and Jordan. But there is still a long way to go, and UNICEF can't do its work without your help!
---
[1] Statistical Snapshot of Violence Against Adolescent Girls , October 2014
[2] https://www.unicef.org/appeals/files/UNICEF_Syria_Crisis_Situation_Report_April_2017.pdf