---
Chapter Milestones for September 2021
CAPTION FOR ABOVE PHOTO: Over the past 12 years, our CA, San Jose-2 chapter has donated $139,552 to Together Women Rise. In addition to monthly donations, the chapter also sponsors the education of two girls (and sends birthday and Christmas presents), funded a fistula operation, built a fence around a school, purchased playground equipment for a preschool, and more! In June, the chapter celebrated its 12th anniversary with an outdoor meeting in chapter leader Polly Ferguson's backyard. The chapter has had the same leadership team for the entire 12 years: Polly Ferguson, chapter leader; Mara Zlotoff, treasurer; Libby Rettner, secretary; and Sylvia Hew, invitations. Thank you to all for your hard work, generosity, and dedication!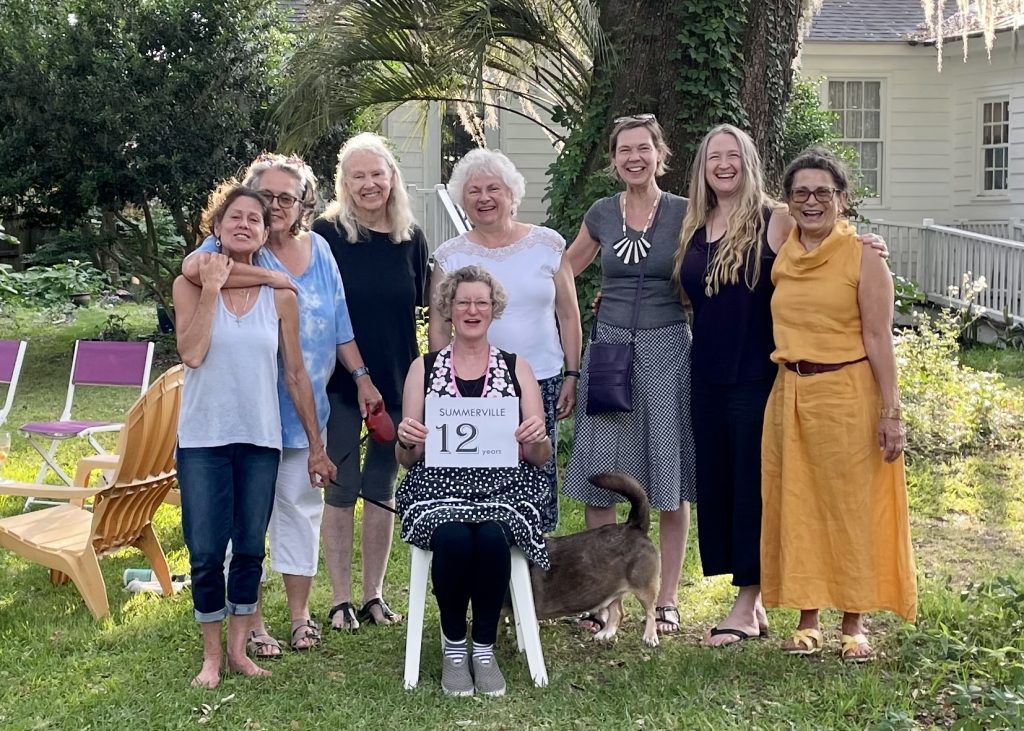 Congratulations to the SC, Summerville-1 chapter led by Karyn Healey. The group celebrated its 12th anniversary in May. We appreciate all your many contributions and commitment.
The CT, Newtown-1 chapter, led by Barbara Myers, had its first "hybrid" meeting. One of their long-term members moved out of state so she participated via Zoom. The presenter's daughter was in the Peace Corps in Cameroon and shared the Chief's hat, the carving, and the embroidered shirt.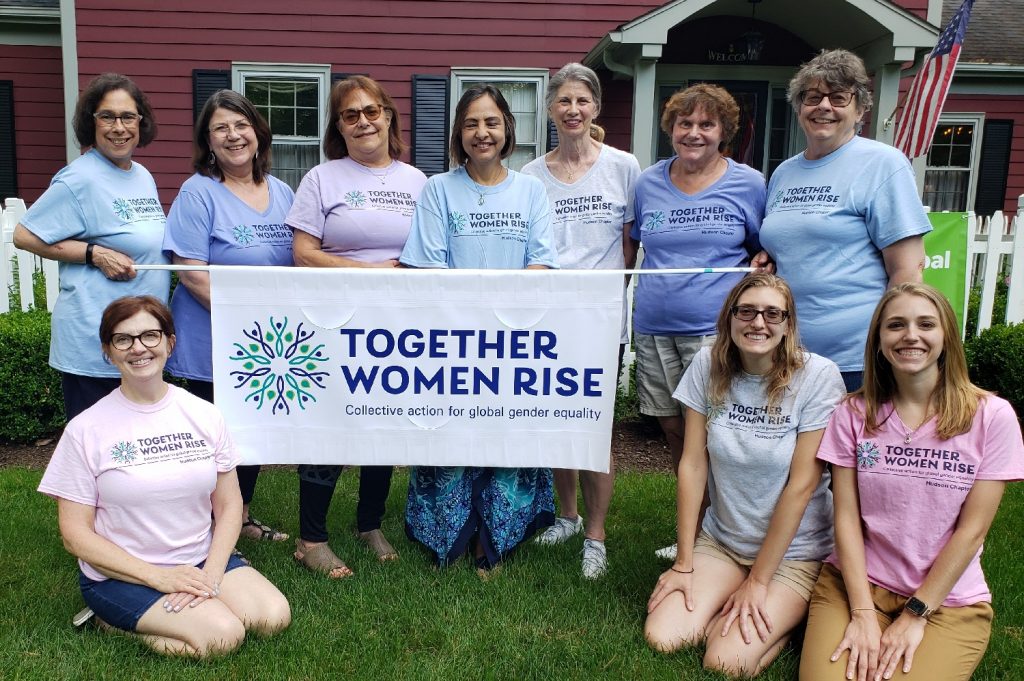 The OH, Hudson-1 chapter, led by Tamara and Rachel Peterson, was delighted to have its first large, in-person gathering of 2021 in June. The group also participated in the Hudson Farmer's Market Community Day to share information about their chapter with the community, gaining a wonderful response and hopefully new members in the process.
The NC, Greensboro-10 chapter, led by Cindy Knul and Lynley San George, met in person in June. This wonderful gathering included 12 women representing five countries.

The MA, Pittsfield-1 chapter, led by Mary-Jane Sackett and Cookie Lamet, met in June at an outdoor pavilion – the group's first in-person meeting since February 2020.
WOW! 15 years! The PA, Lancaster-2 chapter, led by Mary Jane Wilcox, Bonita Shumate, and Boots Stadler, celebrated an incredible15 years together in July with the group's first in-person meeting since the start of the pandemic. They ate dishes from the culture of Cameroon  and were joined by Mid-Atlantic Regional Leader Annette Hearing. Thank you for your many years of enthusiastic support!
Chapter Leaders Nora O'Connor Wade and Becky Bigelow feel so fortunate to meet with the amazing, generous women in their MI, Plainwell-1 chapter. "We have learned so much from each other as people openly share their stories. What a gift."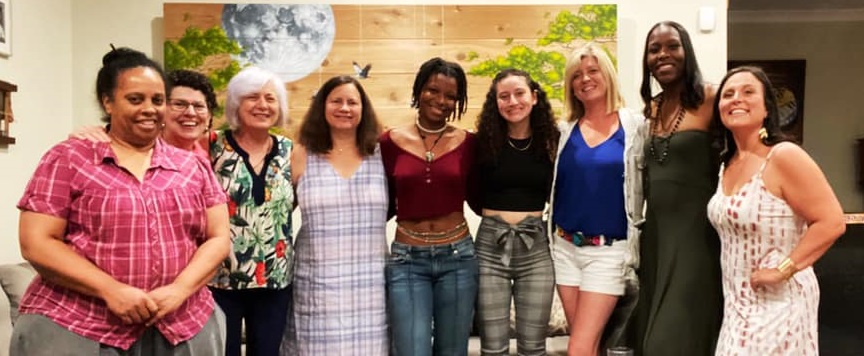 Congrats to the members of the GA, Atlanta-1 chapter on their 13th anniversary. We are so proud and grateful to this committed group, led by Andrea Strauss and Heather Ribbs.
The OR, Portland-2 SE chapter, led by Judy Romano, Marilyn Roach, and Cindy Workman, relaunched their in-person meetings with a laugh-filled dinner in late July.
The MN, St. Paul-1 chapter, led by Nancy Walden, Marghe Tabar, Mary Fleming, and Gayle McJunkin, dined at an outdoor venue on the Mississippi River, their first in-person meeting dining together since COVID.
The RI, Peace Dale-1 chapter, led by Gail Burchard, Susan Jordan, Susan Strakosch, and Diane Conyers, enjoyed a simple summer picnic and a chance to learn more about each other. "Tis was interesting, educational, and fun. We all have so much to give!"
The VT, Burlington-2 chapter, led by Cheryl Tupper, met outdoors in July.