---
Dining for Women's Impact: Hamsatou and Fadimata's Story
Caravan to Class was Dining for Women's Featured Grantee in March 2017. Dining for Women's $42,260 grant was used to train 200 women in 10 villages in classical literacy, teaching them basic reading, writing, and calculating in their local languages to both improve their livelihoods and empower this group of women to be important advocates for education in their villages. The following story was provided by Barry Hoffner of Caravan to Class.
In 2014, Caravan to Class built a French-based school for 120 children ages 6-12 years old. Before we agree to build a school in a village near the fabled Timbuktu in Mali, we do a detailed study on the village to be confident that it has the scale needed to create a successful school environment. We soon realized that the attendance of the Samdiar school was much beyond our expectation because many children from the nearby village of Kakondji were going to the Samdiar school by boat along the Niger river, Africa's third longest. As a result, Caravan to Class decided to build a school in the village of Kakondji in 2015.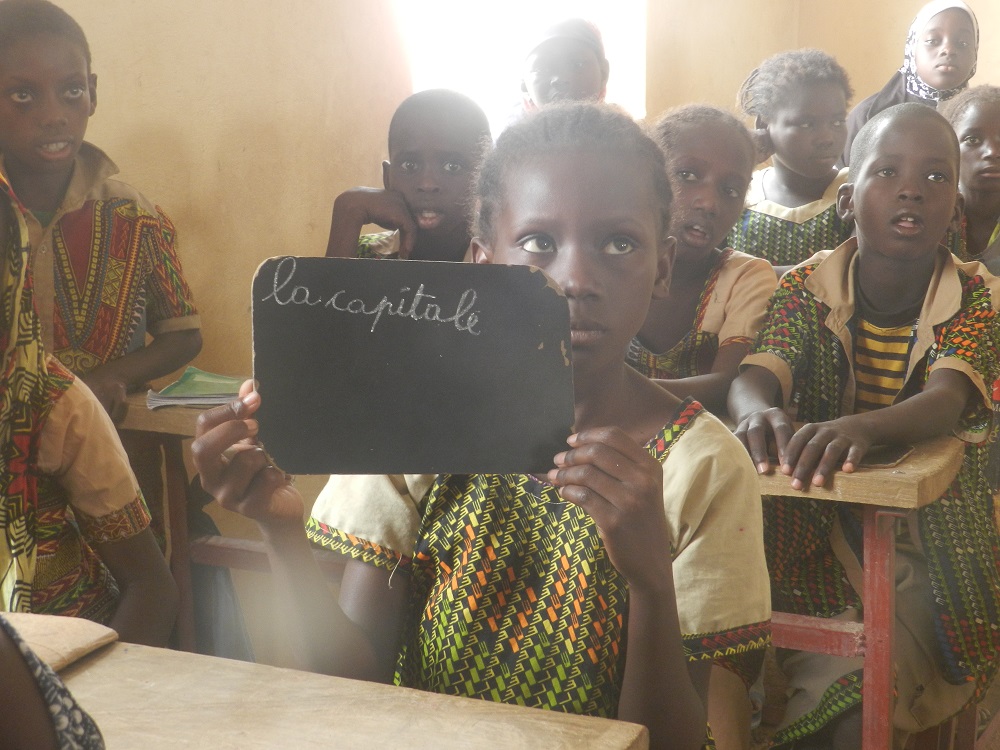 Hamsatou is a student in the Kakondji school. She is the first in her family ever to attend formal school and has made great progress in learning French. Before Caravan to Class built the Kakondji school, Hamsatou spent most of the day helping her mother out with chores in a village where former nomads eke out an existence from farming and goat-herding. Relative to inland villages further into the desert, the villages along the Niger river, like Kakondji, are somewhat prosperous but it is all relative. Residents still live very basically in mud-huts, without electricity, and many are without schools.
One of Caravan to Class' importance assessments is our subjective opinion on the commitment of the village, including parents, to send their children to the school we plan to build in their village. From a pilot Female Adult Literacy program in the nearby village of Samdiar, we realized that the mothers both were able to learn basic literacy skills and be better advocates for education with their children, particularly girls, when we implement our Female Adult Literacy program.
In 2017, Dining for Women partnered with Caravan to Class to expand our Female Adult Literacy program to 10 villages over two years including the village of Kakondji. As a result, while Hamsatou was learning French, her mother, Fadimata, was learning basic literacy and numeracy skills in the local language of Songhai. In 2017, Caravan to Class won the coveted World Food Program USA Catherine Bertini award for our work in Female Adult Literacy, being one of only two charitable organizations.
Fadimata was overjoyed to pass her basic literacy class at the end of the program in 2017, administered by the Timbuktu Ministry of Education, saying "Illiteracy is a disease! Before we felt like we were in darkness, now we find ourselves able to read and write basic things and better appreciate the importance of schooling for our children."
Click here to view a short video of Hamsatou and her mother Fadimata.