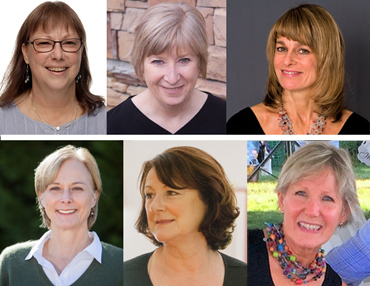 ---
New Committees Set Up to Advance Our 2020 Vision
We are very excited to announce our latest steps toward achieving DFW's 2020 Vision.  We are launching a new Operational Committee structure which will allow our members to engage more in the decision-making processes of DFW and influence the directions we will take in the future.
Our new committees will cover the key elements of our 2020 Vision: member engagement (Regional Leader and Summit Committees); grant selection (Grant Selection Committee, formerly known as the Program Selection Committee); diversity (Diversity Committee), and advocacy (Advocacy Committee).
These committees are still in the development stages, but we are thrilled to announce the appointment of the Committee Chairs. These individuals are all long-time DFW members who will lead committees in their areas of expertise. DFW is fortunate to have such talented and accomplished women to lead these important initiatives.
More information on these committees will be available in the coming months.
Advocacy Committee – Diane Smock and Betsy Dunklin
Diversity Committee – Denise Woods
Grant Selection Committee – Susan Garrity
Regional Leader Committee – Mary Liz Jones
Summit Committee – Lynn Broadbent
Lynn Broadbent – Ch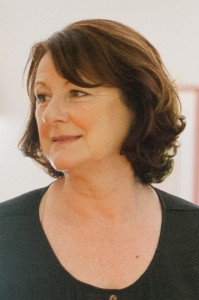 air, Summit Committee
Lynn grew up in a British army family and spent her school years in England, Germany, Malaysia and Singapore. She studied modern languages at Oxford Brookes University where she met her husband of 37 years. Lynn was recruited to the World Bank in Washington, DC in 1979 and made her home in rural Virginia. When the first of her three sons was born, Lynn opted to stay home and was lucky enough to work part-time from home managing the U.S. chapters of two British nonprofits. As the boys grew, so did her role as U.S. Director for the Royal Society of Arts, a social justice and innovation think tank headquartered in London and focused on design and creativity, entrepreneurship, environment, education, communities, and civic engagement. Lynn retired last year after 26 years in nonprofit management and immediately turned to larger roles with Dining for Women, stepping up as co-leader of her chapter and as a member of the Grant Selection Committee. Lynn has been a member of DFW since 2011 and has travelled to Peru, Cambodia and Vietnam on DFW trips and to Costa Rica on a DFW-inspired trip.
Lynn is a board member of Partners for Kids in Care dedicated to improving the lives of children in foster care in Washington, DC alongside the Child and Family Services Agency. She also volunteers with Therapeutic Riding and her local Animal Shelter, is a pet foster mom, keeps chickens, and enjoys hiking, yoga, kayaking and gardening.
In 2002, Lynn was appointed a Member of the British Empire (MBE) by Her Majesty Queen Elizabeth II for services to arts and culture.
Betsy Dunklin – Co-Chair, Advocacy Committee
Betsy was born in Virginia, raised in South Carolina and has lived in Boise, Idaho since 1981. Betsy graduated from Newberry College in 1971 and spent the rest of that decade in Baltimore, where she discovered a desire to work for social change. A job with the United Farm Workers introduced her to social activism, and she honed her skills by working for a Master's in Social Work, with an emphasis on social strategy, from the University of Maryland.  In Idaho, Betsy worked for a variety of social change nonprofits, mostly as an advocate on low-income, women's and children's issues. She was elected as a Democrat to the Idaho State Senate in 1996, retiring in 2002. She also was the first director of the Idaho Nonprofit Center.
Betsy joined Boise's first DFW chapter in 2008 and later served as co-leader for five years. She was on the committee that organized the first DFW Northwest regional conference and has helped mentor new chapters. These days, when she's not at a DFW event, she probably can be found bicycling somewhere in the world.
Susan Garrity – Chair, Grant Selection Committee
Susan has been co-leader of the CA, San Jose-4 Chapter since it started over six years ago.  She was chair of the Summit committee for the DFW San Jose Summit meeting in 2011, and has served on the Grant Selection Committee for over 5 years.  Susan began serving on DFW's Board of Directors in November 2014 and is a member of DFW's Program Oversight Committee.
Susan has a B.S. in Psychology and an M.B.A. in Operations. She retired in 2011 after 30 years in the medical device field, working in operations, logistics and supply chain starting as a planner, then planning manager, and finally as a project leader.  Along the way, she also became a Registered Nurse.  Besides DFW, Susan also volunteers with the Stanford Blood Center, works in her large organic garden, and does various needlework projects.
Mary Liz Jones – Chair, Regional Leader Committee
Mary Liz started her association with Dining for Women as a co-leader of the Abington, PA, chapter in May 2008. She was one of the founding Regional Leaders of the Mid-Atlantic Region. In addition, she served as a member of the DFW Training Committee and was co-chair of the Recognition committee for the 2010 National Summit. For the last two years, she has been Dining for Women's Volunteer coordinator and in this role, has served as the chair of the DFW Recognition Committee. Professionally, Mary Liz is a physical therapist and brings many years of volunteer leadership to Dining for Women.
Diane Smock – Co-Chair, Advocacy Committee
Diane Smock, a graduate of the University of Georgia and the University of Virginia School of Law, served as Greenville County Probate Judge from 1991 through 1999, and is also a trained mediator and arbitrator. After leaving the bench, she spent two terms as at-large member of the Greenville (SC) City Council and later worked as the executive director of a non-profit community mediation center. She now volunteers her time on efforts to improve the lives of women and girls as a "Sister on the Planet" with Oxfam America and with DFW. In addition to facilitating the introduction of those organizations to one another with a view to partnerships to achieve mutually desirable goals, Diane is a member of a local DFW chapter and traveled to Kenya in 2013 as part of a DFW group visiting several funded organizations.
Diane is also a leader in local efforts to preserve and enhance underserved neighborhoods. She has served on over 25 national, state and local boards, including the National League of Cities Council on Youth, Education and Families, the South Carolina Arts Commission, the South Carolina Mental Health Commission, the Clemson University Board of Visitors, the University of Georgia Alumni Association, and the Peace Center for the Performing Arts, and has won numerous awards in recognition of her service.
Denise Woods – Chair, Diversity Committee
For Denise racial equality was never only a question of when but how – including helping to organize with her Unitarian church their participation in the Forward Together/NAACP movement in NC (lauded as one of the top civil rights movements in the country). This also took her to Selma for the 50th anniversary to continue the voting rights work of James Reeb (a minister with her church) who was killed by the Ku Klux Klan when he answered Martin Luther King Jr's call for white people to help after the attacks on the Edmund Pettus Bridge.
Denise has received certificates in diversity from three institutions including George Washington University and the Global Coaching Network, and she has two Masters degrees — one in Political Science with a focus on conflict resolution from Syracuse University and the other from American University in organization development.
Denise is an international and national consultant whose clients include the United Nations, Head Start, Human Rights Campaign Fund, and the Organization for Security and Cooperation in Europe where she consulted with the Department of Elections in Bosnia. She has designed and led hundreds of workshops in diversity including some for girls who were rescued from sex trafficking in Bolivia. She also conducted a team building workshop in Spanish for mayors from Central America with the Georgetown Local Leaders Exchange. In addition, she facilitated dialogue sessions with youth from war-torn countries with the organization "Seeds of Peace".
Denise was nominated for a Nobel Peace Prize along with 360 others who participated in the Great Peace March for Global Nuclear Disarmament and walked from Los Angeles to Washington, DC. She won the "Hal Kellner Award" for opposing oppression, and was awarded a graduate scholarship.
Finally, her quest to dismantle systemic racial inequality became even more personal on her wedding day when she married a Black man and now has two daughters Maya and Zoe who are sick of hearing about racism. Lastly, she is deeply committed to not taking herself too seriously and loves a good laugh.