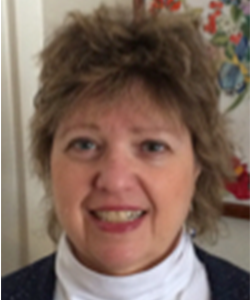 ---
Our Gratitude to Outgoing Regional Leader Leslye Heilig
We extend our thanks to retiring Northeast Regional Co-Leader Leslye Heilig for her tireless efforts on behalf of DFW. She is retiring effective Jan. 31 and will take a well-deserved break before stepping back into service as a mentor later this year.
Leslye's Co-Leader, Ruth Bates, continues as Northeast Regional Leader until her term ends in April, and new Co-Leaders are currently being recruited
"Leslye was one of the first members I met at DFW," DFW President Beth Ellen Holimon said. "She actually interviewed me! She was also the first Regional Leader to help me understand what needed to be improved at DFW. She cares so much about this organization and has been a mentor to many Regional Leaders. It will be hard to imagine the Regional Leader Committee without her, but we know she won't go far from us!"
Leslye is a retired pediatrician who has been active with DFW since she and a friend started a chapter in Great Barrington, MA, in January 2012. Their first meeting was attended not by the three to four they were told to expect, but by 30, and raised $1,150. With degrees from both Princeton and Harvard Medical School, Leslye had a successful 30-year career as a pediatrician, retiring early in 2009. In addition to her commitment to DFW, she volunteers with an ESL program (English as a Second Language) and is housing coordinator with a local classical music society. Her commitment to children's health and her desire to serve others has been evident throughout her professional career and during her continued work with DFW. And she encourages others to reach out in service as well.
"I learned so much as Regional Leader – about issues facing women and girls, being comfortable educating others about these issues and human rights in general and I became computer literate all at the same time," Leslye said. "But, by far, the best part is the lasting friendships I have made. My life has been enriched by participating with DFW."