---
Welcome New Regional Leaders in Central and Northwest Regions
We are thrilled to welcome two new Regional Leaders: Leslie Galup is joining Corinne Blakemore as Central Region Co-Leader, and Kathi Jaworski is joining Karen McCune as Northwest Region Co-Leader. Both of these ladies bring dedication, experience and exceptional skills to their positions. We are grateful for their commitment to helping women and girls around the world.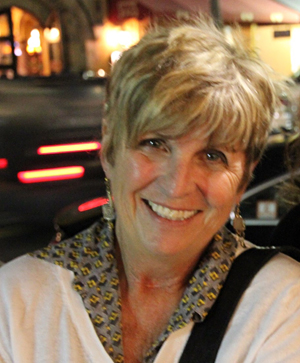 Leslie Galup's involvement with Dining for Women began in 2011 when she was invited to join a new chapter in South Bend, Indiana. "As we all know, we are often guided in directions we aren't aware will open us to the experiences that may be life-changing, which is what that initial conversation accomplished," Leslie said.
In 2016, Leslie became Co-Leader of the South Bend chapter, along with Corinne Blakemore. Originally from Indiana and now living in southwest Michigan, Leslie's background is in laboratory medicine, teaching in clinical and employee success settings, and advocacy – enabling others is a common thread in her work. "I have always felt that the next challenge will be the one that I will enjoy the most, and frequently I find that those challenges present themselves at just the right moment," she said. "I have watched, impressed, as DFW has made its impact through the amazing work of impressive women, enabling other impressive women who need help with those first steps to independence. I am looking forward to being more involved in the growth I know I will be privileged to witness within this organization as it moves forward."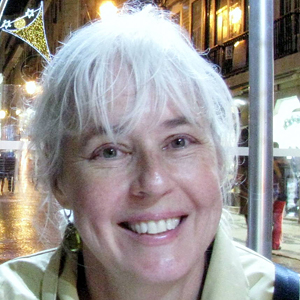 Kathi Jaworski has worked in the nonprofit field for her entire career, starting as a VISTA volunteer in Chicago and subsequently serving nearly 20 years as a nonprofit executive director with a specialty in rural economic development and community capacity building. She has volunteered for and chaired many nonprofit boards, including the Nonprofit Association of Oregon, and written extensively for the Nonprofit Quarterly. Since 2009, she has had her own consulting business and also teaches persuasive nonprofit writing in the University of Oregon's planning, policy and public administration department.
Attracted to the giving circle model of philanthropy, Kathi has been a Dining for Women chapter member since 2012, and has led the OR, Eugene-1 chapter since 2014. She and her husband John live in Eugene, Oregon. They love to travel for fun and adventure, as well as to visit their five grown children and two grandchildren scattered throughout North America.