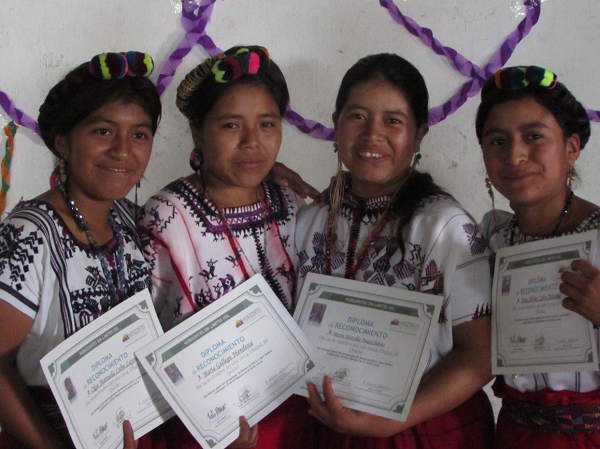 Project Title:
Limitless Horizons Ixil
Location:
Guatemala
Grant Amount:
$50,000 (over two years)
Grantee Website:
limitlesshorizonsixil.org
Areas of Impact:
Economic Sustainability, Education & Literacy, Gender Equality
Mission of Limitless Horizons Ixil
Limitless Horizons Ixil's mission is to create opportunities for the indigenous youth, women and families of Chajul, Guatemala, to develop the academic and professional skills needed to effect change in their lives and community.
Project Summary
The grant will enable a team of local female staff to educate and empower 110 indigenous girls and women living in extreme poverty by providing access to education and academic support, career training, life skills workshops, mentorship, and income-generating opportunities including a community-led artisan program.
Why We Love This Project
We love this project located in the post-conflict region of Chajul, Guatemala because of its goal of breaking down the barriers of poverty, gender and ethnicity that create significant barriers to the education of indigenous Ixil girls. We love the long-term goal of empowering first generation Mayan Ixil girls, who are attending school, and their mothers with academic skills, Spanish skills and professional skills needed to create positive change in their communities.