Shop! Read! Watch! Listen!
Fair Trade
Woven African Knitting Basket – White – Fair Trade
This basket, from Connected Fair Trade Goods and Gifts, has many uses. It is perfect for holding unfinished knitting projects.
18″ l x 10″ w x 11″ t
May have slight variations in design and size as this is a one-of-a-kind handmade product
Handmade by Wolof women in rural Senegal
Each basket serves to generate income to provide food, shelter and educational materials for Senegalese homes
$55
Large Woven African Basket with Lid – Yellow and White
This lidded basket from Swahili Modern is a fair trade item, handmade by artisans in Senegal.
Measures 26″-28″ H x 16″ D
Size may vary slightly due to the handmade nature of the product
Made with natural grasses and salvaged plastic strips
$165
Books
Non-Fiction
Senegal: Modern Senegalese Recipes From the Source to the Bowl
By Pierre Thiam and Jennifer Sit (Lake Isle Press, April 16, 2015)
Learn about Senegal's vibrant, diverse food scene and discover the roots of this rich, multifaceted cuisine. Chef, restaurateur, and cookbook author, Pierre Thiam was raised in Dakar, Senegal, a bustling and culturally diverse metropolis on the west coast of Africa. He opened two restaurants in Brooklyn, NY, Yolele and Le Grand Dakar, both visionary African bistros that became culinary and cultural centers for Africans from the continent and the diaspora. He is the author of "Yolele," the first Senegalese cookbook published in the English language.
However Long the Night: Molly Melching's Journey to Help Millions of African Women and Girls Triumph
By Aimee Molloy (HarperOne; Reprint edition, 2014)
In 1974, American exchange student Molly Melching arrived in Senegal for a six-month program that would become a 40-year journey of transformation. Inspired by her experiences living in a remote village, she founded Tostan, an organization dedicated to empowering communities by using democracy and human-rights-based education to promote relationships built upon dignity, equality, and respect.
Tostan's groundbreaking strategies have led to better education for the women of rural Africa, improved health care, a decrease in child/forced marriage and declarations by thousands of African communities to abandon the practice of female genital cutting.
Films
In a rural Senegalese village poised at the outer edge of the modern world, a teenage girl hatches a secret plan to rescue her 11-year-old sister from an arranged marriage. Learn more about the film at www.girlsnotbrides.org.
Youssou N'Dour: I Bring What I Love
This film follows Senegalese pop sensation Youssou N'Dour, named as one of Time magazine's 100 most influential people in the world and called "the rare rock star whose music matters."
Music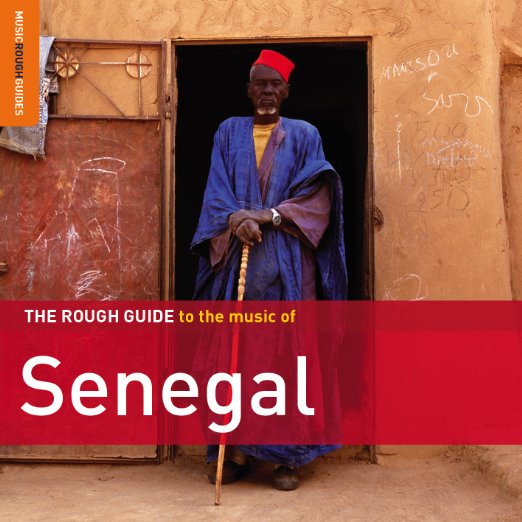 Rough Guide to the Music of Senegal
This two CD set by various artists includes music from Senegali legends such as Baaba Maal, Cheikh Lo, Orchestra Baobab, Ismael Lo and a young Youssou N'Dour.
Wolof Music of Senegal and the Gambia
Explore music that includes the halam, believed to be the grandfather of the American banjo. This CD includes songs of praise, wedding songs and dance rhythms.