Grandmother Project: Featured (2015), Sustained (2019-2021)
Sustained Funding
Project Title: Strengthening Communication Between Generations of Girls and Women to Promote Girls' Holistic Development
Location: Senegal, Velingara District
Project Summary: Grandmother's Project (GMP) is very unique and widely recognized for its approach that emphasizes the inclusion of elders, especially grandmothers; the strengthening of communication between generations; and methods that promote dialogue and consensus building to encourage community-wide support for positive change.
Following a successful Featured Grant in March 2015, this Sustained Grant project is to expand and strengthen GMP's Girls' Holistic Development Program (GHD) to promote girls' education and decrease child marriage, female genital mutilation, and teenage pregnancy. To achieve these goals Grandmother Project will convene a series of All Women Intergenerational Forums with girls, mothers, grandmothers, and female teachers to discuss topics of importance to girls' well-being and education. These open and in-depth discussions are intended to strengthen and reinforce the existing grandmothers' roles as culturally-designated advisors and advocates for girls; and to contribute to community-wide dialogue for changing social norms related to GHD issues.
Impact: This project will have a direct impact on 495 women and children, and will indirectly impact 1800 members of the community.
Why we love this project: Grandmother Project has worked in the Velingara and Nemataba areas of Senegal where cultural traditions are deeply rooted and not easily changed. GMP uses a community assets approach that builds social infrastructure and strengthens the internal resilience that all communities need in order to solve problems on their own. By promoting change through culture, and using existing strengths of open dialogue between generations, they have been very successful in increasing school attendance, and reducing child marriage, teen pregnancy and FGM/C (Female Genital Mutilation/Cutting) rates.
Sustainable Development Goals: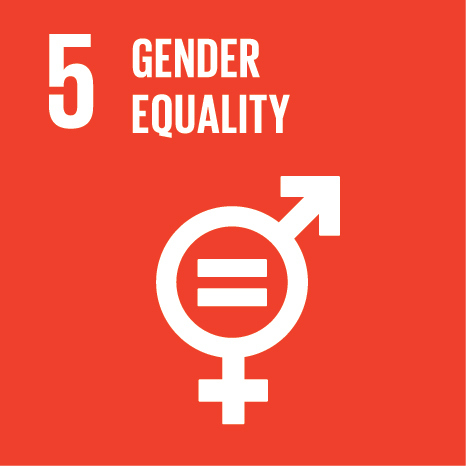 ---
2015 Featured Grant Info
Project Title:
Grandmother Leaders
Location:
Senegal
Grant Amount:
$44,500
Grantee Website:
www.grandmotherproject.org
Areas of Impact:
Education & Literacy, Gender Equality, Health, Leadership Development
Mission of Grandmother Project: Featured (2015), Sustained (2019-2021)
To improve the health and well-being of women and children in developing countries by building the capacity of development partners to implement culturally grounded, grandmother-inclusive and intergenerational community programs.
Project Summary
In the rural area of Velingara, Senegal, young and adolescent girls face various constraints related to female genital mutilation (FGM), early/forced marriage, teen pregnancy and opportunities for formal schooling. The project will address these issues by targeting and strengthening the role of grandmother leaders to support girls' upbringing and to catalyze community-wide change related to these critical issues that limit girls' development and options in life.
Many programs addressing these issues narrowly focus on changing the attitudes and behavior of girls, and sometimes their mothers. The organization has identified that: a) girls alone cannot end these and other harmful practices which are dictated by collectively-maintained social norms; and b) sustained change to benefit girls can come about only when there is change in community-wide social norms. A report by the Interagency Working Group on the Role of Community Involvement in Adolescent Sexual and Reproductive Health (2007) similarly states that "to ensure sustained positive behaviors among adolescents, the community must support the change".
The program will train 300 grandmother leaders who will work with 180 adolescent girls.
Why We Love This Project
DFW loves grandmothers as agents of change. This is a unique opportunity to connect two generations while seeking an indigenous solution to the challenges faced by this community. This program reaffirms the status of the grandmothers in the community and the extended family.