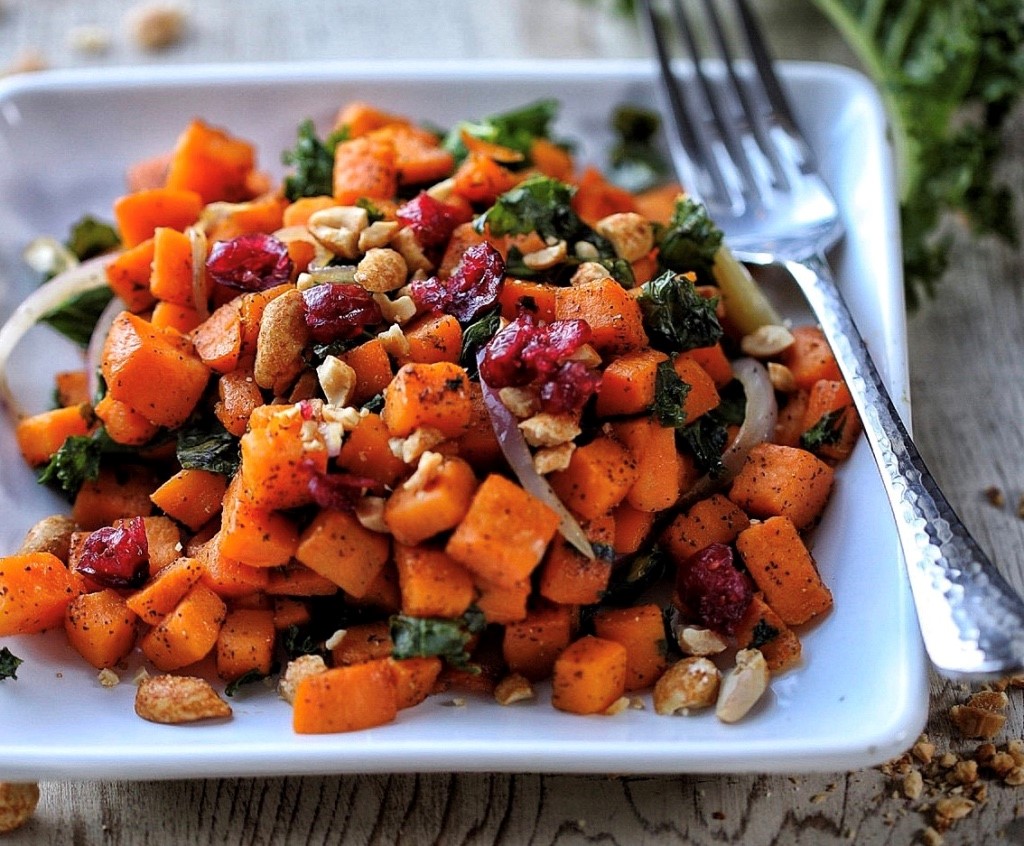 ---
The Proven Platter – Benin, May 2018
Hello Diners!
This month we are traveling to Benin (Beh-NEEN). It is just a tiny slip of a country in West Africa. It runs the long way south to north, and it is surrounded by Togo, Burkina Faso, Niger and Nigeria. The official language is French; however, many indigenous languages are still spoken.
Peanut- and tomato-based sauces are commonly prepared and served over couscous, rice and beans. Yams are a main staple in the north; meats such as beef and pork are used sparingly. In the south, the most common ingredient used is corn, with fish and chicken being the most commonly consumed meats.
Meats are often fried in palm oil or peanut oil. If you can get your hands on some palm oil (I bought some at Whole Foods) it contributes a lovely reddish color to the foods that are cooked in the oil. It is said that when you have been served a dish that is lavished with palm oil, you are truly an honored guest! Be sure you are buying palm oil that is sustainably produced. This is important to maintaining healthy rainforests and protecting endangered species. Get a sustainable palm oil buying guide in the App store, on Google Play, or learn more at www.cmzoo.org/palmoil.
I did some searching to try to find specific Beninese cuisine for you, but ultimately came up with some recipes that use some of the common ingredients found in their diet. I ran across a lovely blog called https://afrovitalityeats.com, by Elise. She grew up in Cameroon but lives in the U.S now. She writes fondly about the food she grew up with and has adapted many recipes to what is available here. Many of her recipes have a western Africa influence. Please check out her blog for other recipes that sound delicious!
I am sharing her recipes this month for Sweet Potato and Kale Salad, and West African Peanut Stew.
Please feel free to contact me if you have any questions or comments about the recipes at nw4@togetherwomenrise.org.
RECIPE NOTES
Sweet Potato and Kale Salad (Tested)
Serves 2 to 4
Ingredients
1 tbsp. oil (peanut or palm oil if you have it) (Learn about buying sustainably produced palm oil at www.cmzoo.org/palmoil)
2 cloves garlic, peeled and smashed
1 lb. sweet potato or yam, peeled and diced (3 cups)
½ tsp. kosher salt
½ tsp. black pepper
2 cups chopped kale, any kind
¼ cup sliced red onion
juice of 1 lime
¼ cup roasted peanuts
¼ cup dried cranberries
Directions
Heat up a large sauté pan with the oil, then add the smashed garlic cloves. Give them a minute in the hot oil, then add the potatoes, salt, and pepper. Give everything a good stir to coat with the oil. Cover and continue to cook over medium heat until tender, about 10 minutes, stirring frequently.
Add the chopped kale and sliced onions, stir-fry for 2 more minutes, until the kale is starts to wilt just a bit, you don't want it completely cooked. Taste for salt and pepper and add more if needed.
Tilt out onto a platter. Squeeze the juice of one lime over the salad, and garnish with roasted peanuts and dried cranberries.
Recipe contribution by Linda McElroy, adapted from: https://afrovitalityeats.com/recipe/sweet-potato-kale-salad/
Photo credit: Elise, from www.afrovitalityeats.com