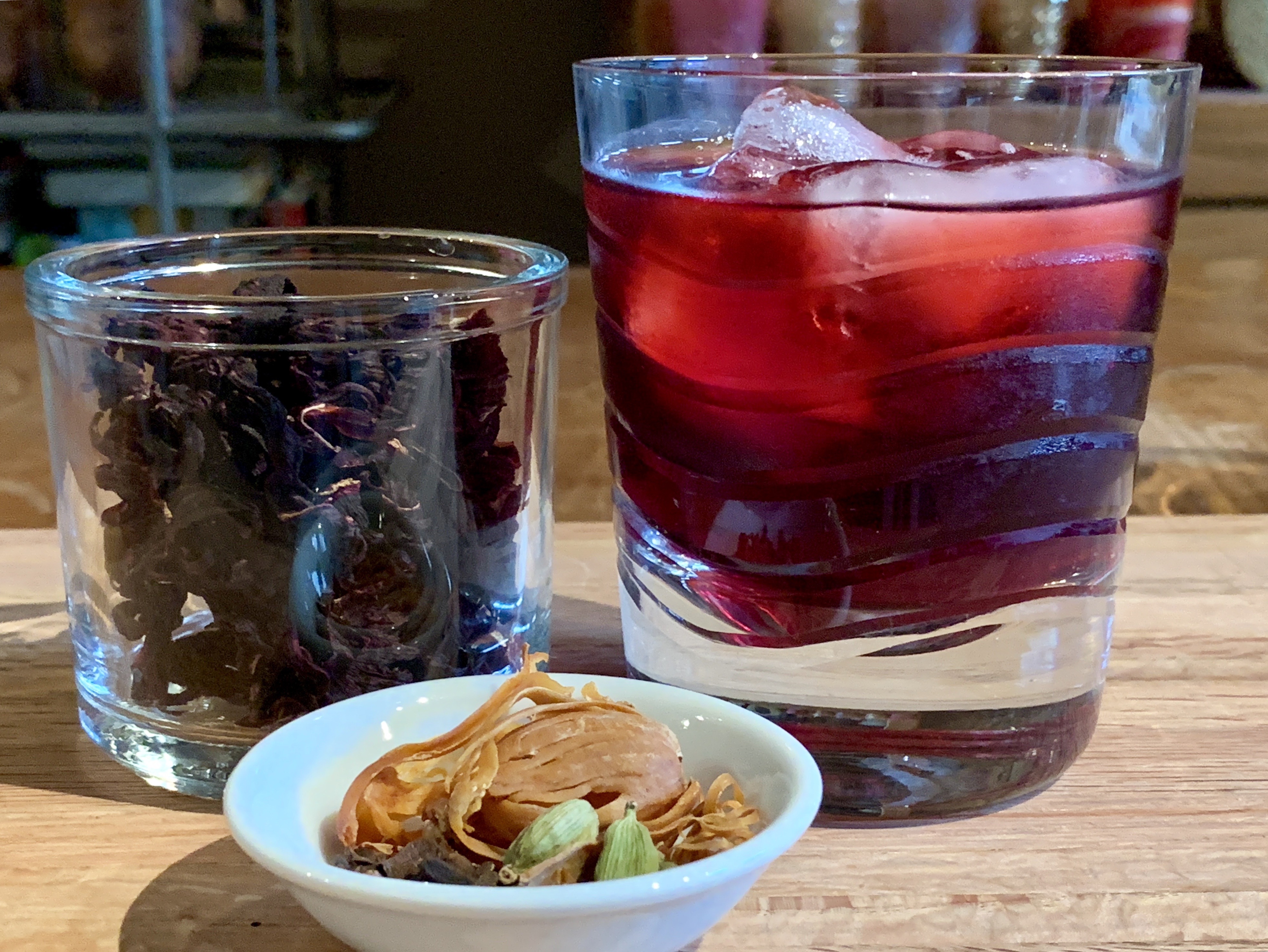 ---
The Proven Platter – December 2019
We travel back to the eastern part of Africa this month – to Kenya, the country of origin of December's featured grantee. Jacaranda Health offers Kenya's first nurse mentor training center, which trains top nurses from Kenya's public hospitals to mentor hundreds of peer nurses and sustainably improve maternal outcomes for mothers and babies. That sounds like a cause to celebrate! So, this month I tried to think of a recipe that could accompany celebrations of all kinds, including the holidays. Guess what it is?
Answer: "Red Drink."
According to Adrian Miller, known as the Soul Food Scholar, "red drink" is considered to be "liquid soul" and has special cultural resonance in African culture. In his book Soul Food: The Surprising Story of an American Cuisine, One Plate at a Time, Miller says red "is not just a color, it's also a flavor." I love that!
The red color/flavor in the drink that's served all over Africa comes from the petals of dried hibiscus flowers. It's just like making tea: steep the dried hibiscus petals in hot water, strain, and sweeten to taste. But since we're celebrating the good work of an organization in Kenya, I think we should jazz up our red drink with some of the spices that are commonly found there: cardamom, cinnamon, and mace.
The result is a beautiful, ruby-red punch that feels festive to drink, no matter the occasion. I hope you give it a try … so that you can toast the amazing accomplishments of Jacaranda Health. Not to mention the holiday celebrations that are just around the corner.
Happy Holidays!
"Red Drink"
Yield: 2 quarts
Cooking tips/notes: Mace is the outer layer of whole nutmeg. It has the wonderful fragrance of nutmeg but is not quite as strong. This recipe would make a great cocktail!
Ingredients
2 quarts water
¾ cup sugar
1 ½ cups dried hibiscus flowers
1 teaspoon whole cardamom pods
1 teaspoon mace
1 cinnamon stick
Method
Put water and sugar in a large pot and bring to boil to dissolve sugar.
Add all remaining ingredients and let steep for 20 minutes. Strain and chill until ready to serve.
Serve over ice.
Recipe and photo credit: Traci Barr