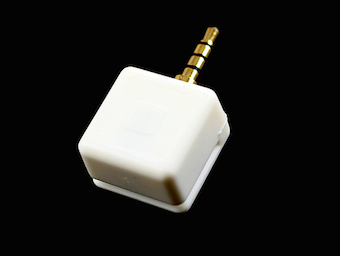 ---
Mobile credit card payments, marked by the ubiquitous plug-in credit card reader, are growing in popularity. There's growing interest in using services like Square and others among DFW chapters. But security concerns and administrative support must play into our decisions as well. Here's an FAQ.
Q. Is it alright for chapter leaders to use Square or other mobile credit card applications to take donations at meetings?
A. We have evaluated Square and love the technology. But our business model with nearly 450 separate chapters and 640+ chapter leaders makes securely managing this or similar technologies impossible. We've sought advice from our banks, payment processors and insurance companies and there is considerable concern about cybersecurity issues, giving access to DFW accounts to hundreds of volunteer leaders all presents serious security issues.
Q. But I see Square used all over the place; aren't all those businesses just as security conscious?
A. Most likely, yes. But Square is designed for small business and retail establishments where the business owner is linking to their own account. That's not the case with Dining for Women's model.
Q. Could I use Square and just connect it to my own account and then make a lump sum payment to DFW?
A. While that would address the security issue, it raises other problems. For one, donors would not receive any kind of tax receipt for their donation. We cannot sanction that since it is circumventing proper procedure as well as financial transparency and requirements. Even if a donor tells their leader that they don't care about a receipt. It remains our obligation to provide one. Sending in an entire chapter's donation in one transaction raises other issues: is the leader to get full tax-deductible credit for the entire donation? If not, the leader has to send in a detailed list of the amounts paid by each individual. This now puts a large burden of work on our Home Office staffer (one person who handles this) as well as opening us up to data entry errors, missed records, reconciliation errors and additional time.
Q. How can we make it easier, faster and simpler for members to make their donations, then?
A. We are doing everything possible to streamline our payment processing. We have fast-tracked our analysis of payment methods that will not only give us a simple and flexible online donation form, but also transfer payment records automatically into our SalesForce database. This will reduce costs and increase accuracy. Right now, we continue to use Network For Good and PayPal as our two primary methods. Recurring donations can be one way to streamline your giving.
Q. Are those even working?
A. Yes, they are. We did have some issues in mid-January but we have removed the forms causing the problem. The Network For Good form, our primary donation method, is easy to use and has a very clean and simple mobile interface. We hope to have a single solution by summer that will streamline operations, improve cash flow and be easy for users no matter what device they are on or where they are.
We appreciate that our chapter leaders and members are creative and motivated. And we welcome your suggestions and ideas about new ways to do things. But we have to find tools that work for the entire organization, that protect our data and our members' sensitive information, and that we can support and maintain.