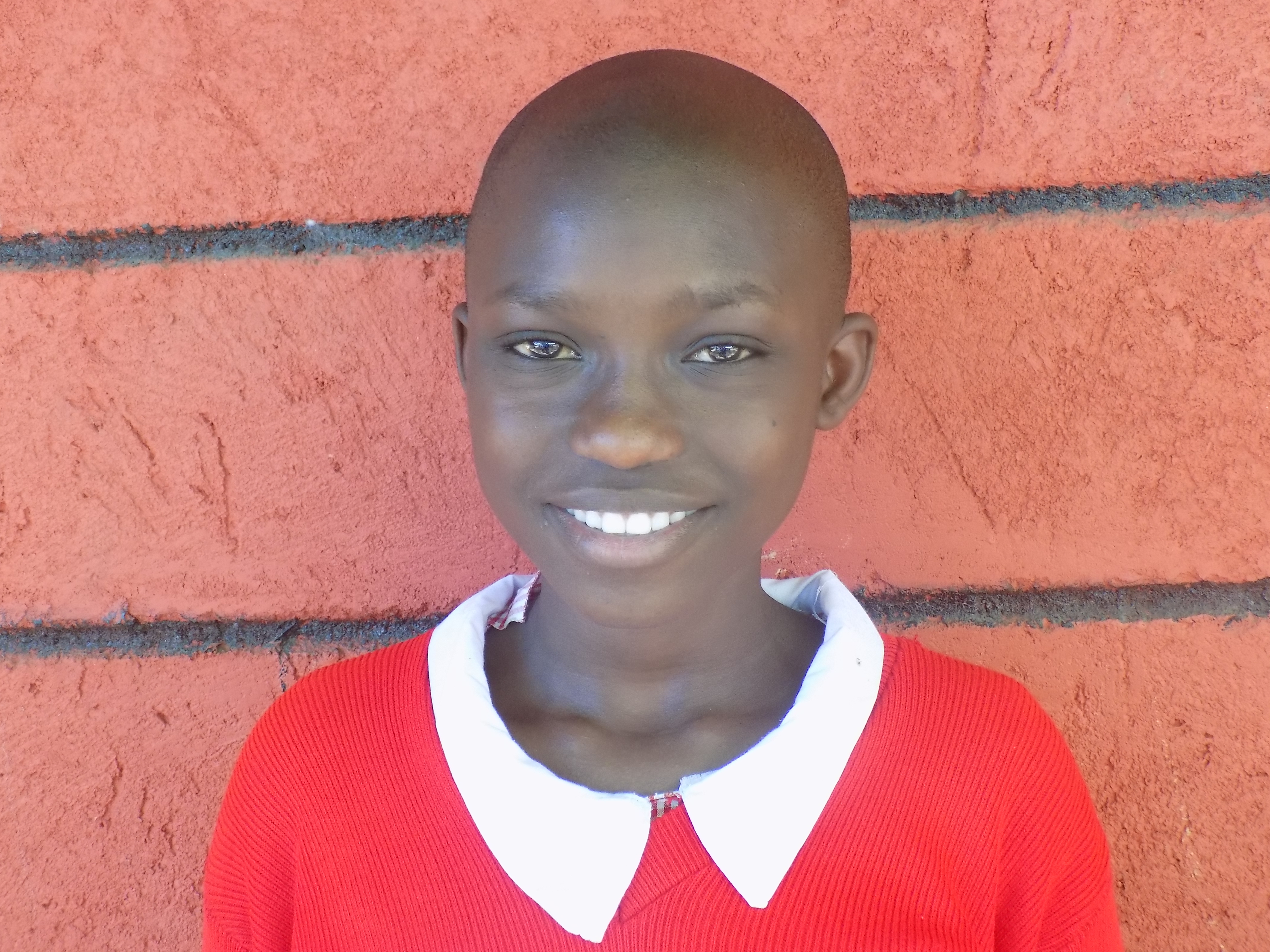 ---
Dining for Women's Impact: Sheba Melody's Story
Kenya Self-Help Project was Dining for Women's Featured Grantee in July 2017. Our $44,990 grant provided an integrated, in-school program of Girls Club education, life skills training, and material support to improve health awareness, school retention, and class performance. The project included the distribution of over two thousand Dignity Kits, containing underwear, locally-made, reusable sanitary supplies, and emergency disposable pads.
My name is Sheba Melody.  I am 14 yrs old and I go to Yala Primary School in Kendu Bay, Kenya. I am a total orphan. I lost my parents at a tender age. I live with my maternal grandmother's sister. The rest of my siblings live with our other maternal aunts and uncles.
I live in a mud walled house with mud floors. Our house is about 100 meters from a swamp. When it rains, all the water and algae floods into the house and we are forced to sleep at a neighbor's house. Our house needs to be repaired from the damage, and it is very difficult because my guardian has no income. In my heart, I cannot ask for extra money such as for Pads, as it seems a luxury.
Kenya Self Help Project (KSHP) has saved my life. The Dignity Kits we girls at school receive have helped me stay in school and my learning is not disrupted. My elder cousins tell me I am lucky to have sanitary towels given to us. They went through great suffering using rags and got infections.   They were absent many school days and their class performance was badly affected.
I have benefitted so much from KSHP Girl Club meetings, debates and inter-school debates. My confidence has grown and so are my grades. I scored 394 marks in the last exam and I'm hoping to score 430 marks in KCPE because I aim get a high school scholarship.  I want to be a doctor and this will be the 1st step towards realizing this dream.
Girls Club meetings have taught me to have self-control and to be responsible. They teach us how to speak before others and hold onto our point of view. There is very high competition among our zone schools. We girls have our internal debates but when we have external debates with neighboring schools, we realize that our sisters in other schools are more fierce debaters. They challenge us and we must pull up for the next debate. That has made us all grow strong.
Thank you, Kenya Self-Help Project, for teaching us how to hold our heads high and for giving us hope. You remind us every day that "the end of the finish line marks the start of a new race."