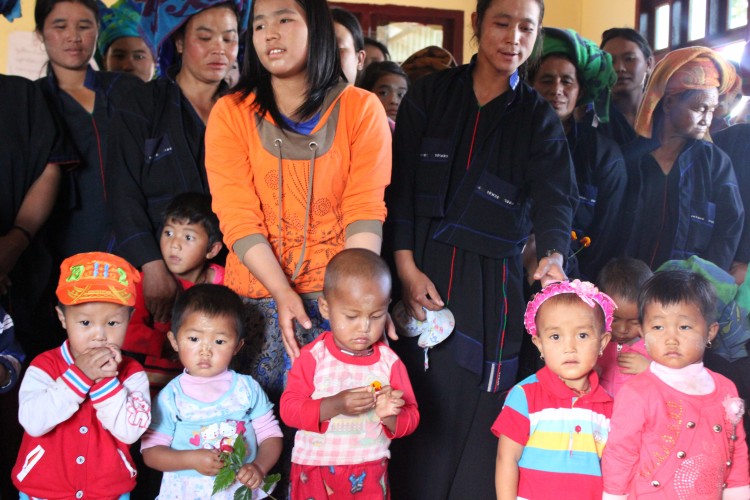 Project Title:
Safeguarding Maternal and Infant Health
Location:
Myanmar
Grant Amount:
$36,107
Grantee Website:
www.muditar.org
Areas of Impact:
Education & Literacy, Health
Mission of Muditar
Muditar helps poor, underserved, Pa-O tribal villages in Southern Shan State, Myanmar, become self-sufficient, thriving communities using a collaborative model for sustainable development.
Project Summary
• Muditar will train and supervise 60 women (five per village) as village health educators to facilitate a series of three safe motherhood workshops for 1,277 women to increase their knowledge and practice of healthy reproductive behavior, such as family planning, prenatal and postnatal care, safe delivery options, and better infant care such as good nutrition, breastfeeding, immunizations, and monthly growth monitoring.
• Village women will have local resources for continued support with reproductive issues.
• The health educators and an auxiliary midwife (trained through a related Muditar program), will provide consultation, affordable access to contraceptives, skilled delivery support, antenatal care, and infant care. Village women will have a forum to discuss very personal issues such as contraception use, family planning, empowerment, finances, and future hopes.
The DFW grant will provide funding for:
• Wages for 60 Village Health Educators, and monthly infant monitoring by the auxiliary midwives.
• Picture books in Pa-O language, pre- and post- survey forms, and workshop handouts cost
• Transportation expense is for gas to travel by motorbike or car to the 12 villages and a few trips to reproduce materials
• Lunch during the 5 VHE training days plus 3 supervision days
• High quality vitamins provided free to all pregnant women and children under 5 years
• Day wages for the midwife
• Muditar covers 75 percent of the cost of the contraceptives.
Why We Love This Project
We love the focus on a marginalized group with high needs. Muditar has had significant success working with various marginalized communities in Myanmar.