Shop! Read! Watch! Listen!
Fair Trade
BeadforLife Jewelry
Empower women a world away by giving BeadforLife jewelry. BeadforLife empowers women by giving them an opportunity to earn income and therefore, feed their families and send their children to school. All purchases support entrepreneurial training for women so they can lift their families from poverty, transform their lives and sustain into the future. Enter DFW20 as the coupon code (under Discount or Gift Certificate Codes) at check-out and Dining for Women will receive 20% of the proceeds from sales (excluding sales taxes and shipping and handling charges). Visit BeadforLife here. Offer expires Dec. 15, 2019.
Dining for Women Merchandise
Spread the word about for Dining for Women by wearing and using custom merchandise featuring the Dining for Women logo. Items include stationery, drinkware, apparel, aprons, bags, and more. Dining for Women receives a portion of the proceeds from each sale. Click here to shop our Café Press Store.
Books
Non-Fiction
The Teeth May Smile but the Heart Does Not Forget
By Andrew Rice
From Amazon: Ugandans tried to bury their history, but reminders of the truth were never far from view. A stray clue to the 1972 disappearance of Eliphaz Laki led his son to a shallow grave – and then to three executioners, among them Amin's chief of staff. Laki's discovery resulted in a trial that gave voice to a nation's past: as lawyers argued, tribes clashed, and Laki pressed for justice, the trial offered Ugandans a promise of the reckoning they had been so long denied.
Garden of the Lost and Abandoned
By Jessica Yu
From Amazon: The problem by most lights is overwhelming: at least 5,000 children live on the streets of Uganda's capital city of Kampala. Some forget the names of their villages. The youngest may not know the names of their parents. But Gladys Kalibbala – part journalist, part detective, part Good Samaritan – does not hesitate to dive into difficult or even dangerous situations to aid a child. Author of a newspaper column called "Lost and Abandoned," she is a resource that police and others turn to when they stumble across a stranded kid with a hidden history.
Films
Recommended by Brick by Brick
From Amazon: Disney presents QUEEN OF KATWE, a movie based on a vibrant true story starring Lupita Nyong'o and David Oyelowo and directed by Mira Nair. A Ugandan girl's life changes forever when she discovers she has an amazing talent for chess in this celebration of the human spirit.
Recommended by Brick by Brick
From Amazon: Powerfully illustrating the terrible truth that absolute power corrupts absolutely, this fictionalized chronicle of Amin's rise and fall is based on the acclaimed novel by Giles Foden, in which Amin's despotic reign of terror is viewed through the eyes of Nicholas Garrigan (James McAvoy), a Scottish doctor who arrives in Uganda in the early 1970s to serve as Amin's personal physician.
Music
Available on Amazon streaming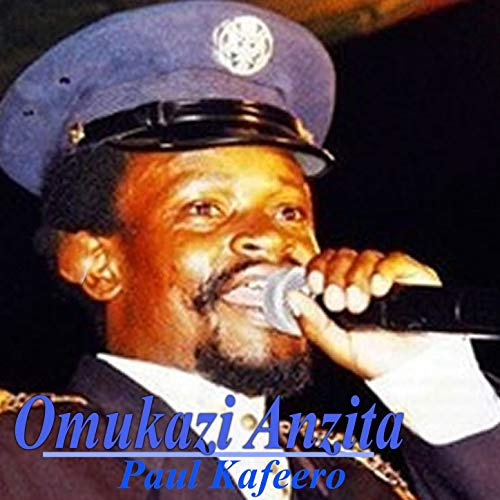 Available on Amazon streaming