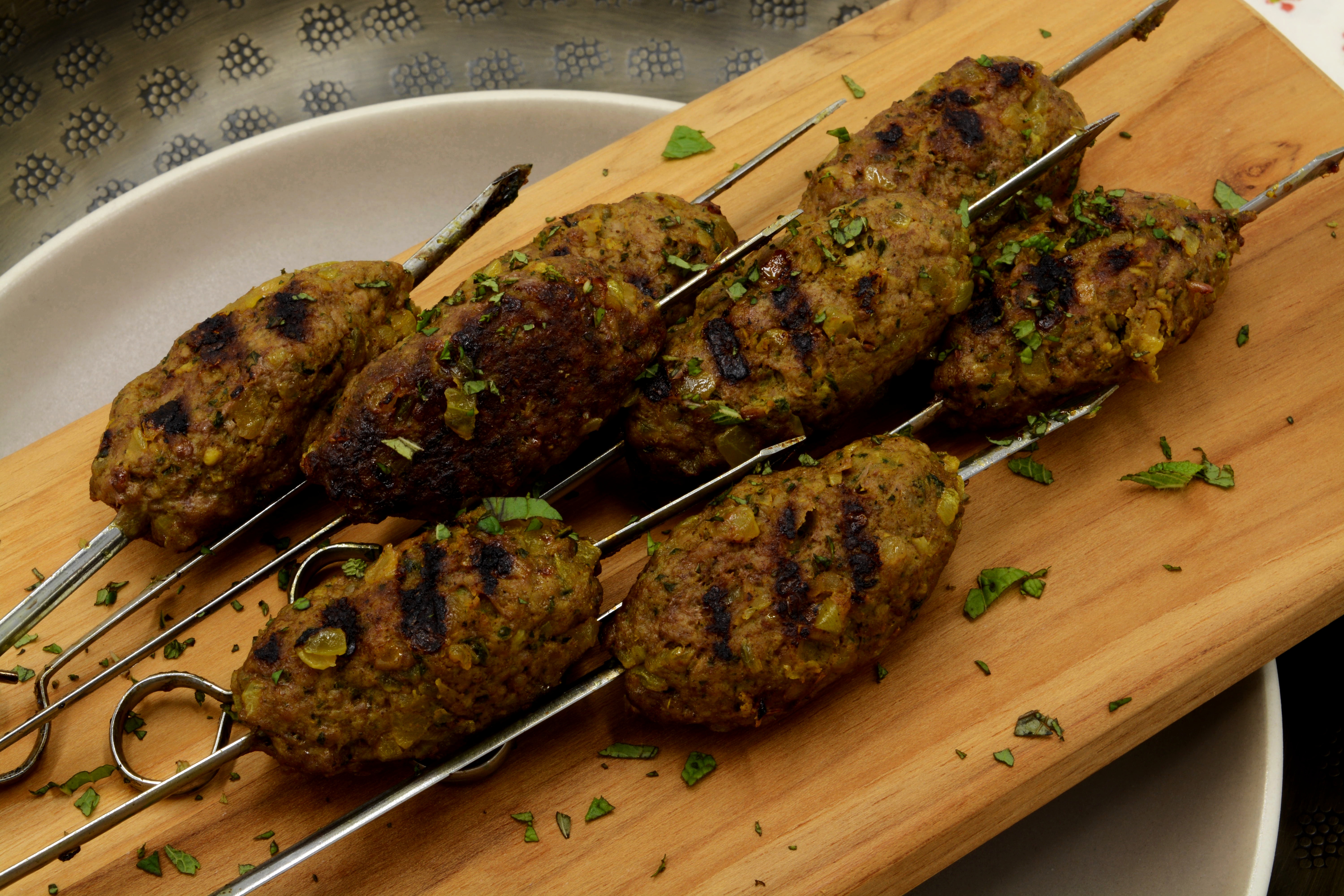 ---
The Proven Platter – June 2019
"Meat 'n' three." That's the colloquial expression used to describe a particular type of restaurant in the South. The concept is easy enough: choose a meat from what's available on a particular day, and then load up on all the sides – a couple of vegetables, some rice or potatoes, a biscuit or corn muffin, etc.
The phrase "meat 'n' three" might perhaps conjure some biased thinking about the stereotypes common to the overall idea of "Southern Food." But what strikes me most about it is the truly world-wide ubiquity of the "meat 'n' three" concept. I especially thought about this while doing research on the cuisine of Kenya, the country of origin for June's featured grantee, Kakenya's Dream.
Over and over, I read about how so many meals in Kenya, especially the celebratory ones, include some type of grilled or roasted meat, plus lots of vegetable sides. There's Nyama Choma, roasted meat, Ugali, a cooked cornmeal staple, Pilau, rice, Irio, a mash of potatoes and peas, Sukuma Wiki, stewed collards greens or kale, Kachumbari, a mix of raw tomatoes and onions, Mabenda, okra, Chai, tea with milk and sugar. (Recipes for a number of these classic Kenyan dishes can be found in the Dining for Women recipe database.)
In other words, what's being represented in the cuisine of Kenya is usually some sort of roasted or barbecued meat with grits or mashed potatoes or rice, plus greens and beans. Not to mention a salad of tomatoes and onions. And, okra and sweet tea. Hmmm. Haven't I (along with countless others) eaten this meal before? Isn't it all so recognizable?
Kenya is on the east coast of Africa, along the Indian Ocean. As I similarly described the foods of Tanzania in February's Proven Platter, the flavors of India and the Arabian Peninsula are prominent in the dishes of Kenya, too. This happy geographical accident makes the culinary possibilities of Kenyan cuisine all the more tantalizing, and for me, also represents how food deeply connects us in ways that may not seem immediately obvious. That notwithstanding, just one bite of a particular dish from a far-away-seeming place can feel as nostalgic and comforting as one your grandmother made for a party in her own backyard.
All I'm really trying to say is:
Don't be surprised when the familiar-sounding recipes I developed this month to evoke the dishes of Kenya seem like they belong on a down-South menu of an Indian-inspired "meat 'n' three" – by way of the Middle East! I hope you enjoy them.
Please do not hesitate to let me know if you have questions about any recipe ingredient, method, etc. I can be reached at traci.dfw@gmail.com.
---
Ground Lamb Kebabs
Serves: 4
Cooking tips/notes: In Kenya, these kebabs are called kofta. Take a look at the photo that accompanies this recipe to get an idea about the shape of them. They're really just meatballs, formed into a cigar shape. Made even smaller, they would be great to serve as an appetizer for a party. Metal skewers are preferable.
Ingredients:
2 tablespoons grapeseed (or other neutral-flavored) oil
1 medium white onion, minced
2 cloves garlic, minced
1 teaspoon ground cumin
1 teaspoon ground coriander
1 teaspoon ground turmeric
1 teaspoon kosher salt
½ teaspoon ground black pepper
¼ teaspoon ground cinnamon
¼ cup finely chopped fresh mint
1 pound ground lamb
Method:
Warm grapeseed oil in a frying pan over medium heat. Add minced white onion and sauté until translucent and slightly golden, approximately 4 to 5 minutes. Add the minced garlic, ground cumin, ground coriander, ground turmeric, kosher salt, ground black pepper, and ground cinnamon. Cook for another minute or two until very fragrant.
Stir in the finely chopped fresh mint, just until combined. Remove from heat and let cool.
As the onion and spice mixture is cooling, preheat the broiler.
Put ground lamb into a large bowl. When the onion and spice blend has cooled, gently mix it into the ground lamb until thoroughly combined.
Using approximately 2 ounces of the lamb/onion and spice mixture for each kebab, form cylinder shapes. Thread each, long-wise, onto a metal skewer. You should be able to make a total of 8 skewers.
Place skewers on a broiling pan and broil 4 to 5 minutes per side. Alternatively, you could cook them on top of the stove in an oiled grill-pan or cast-iron skillet.
Serve immediately.
Recipe and photo credit: Traci Barr