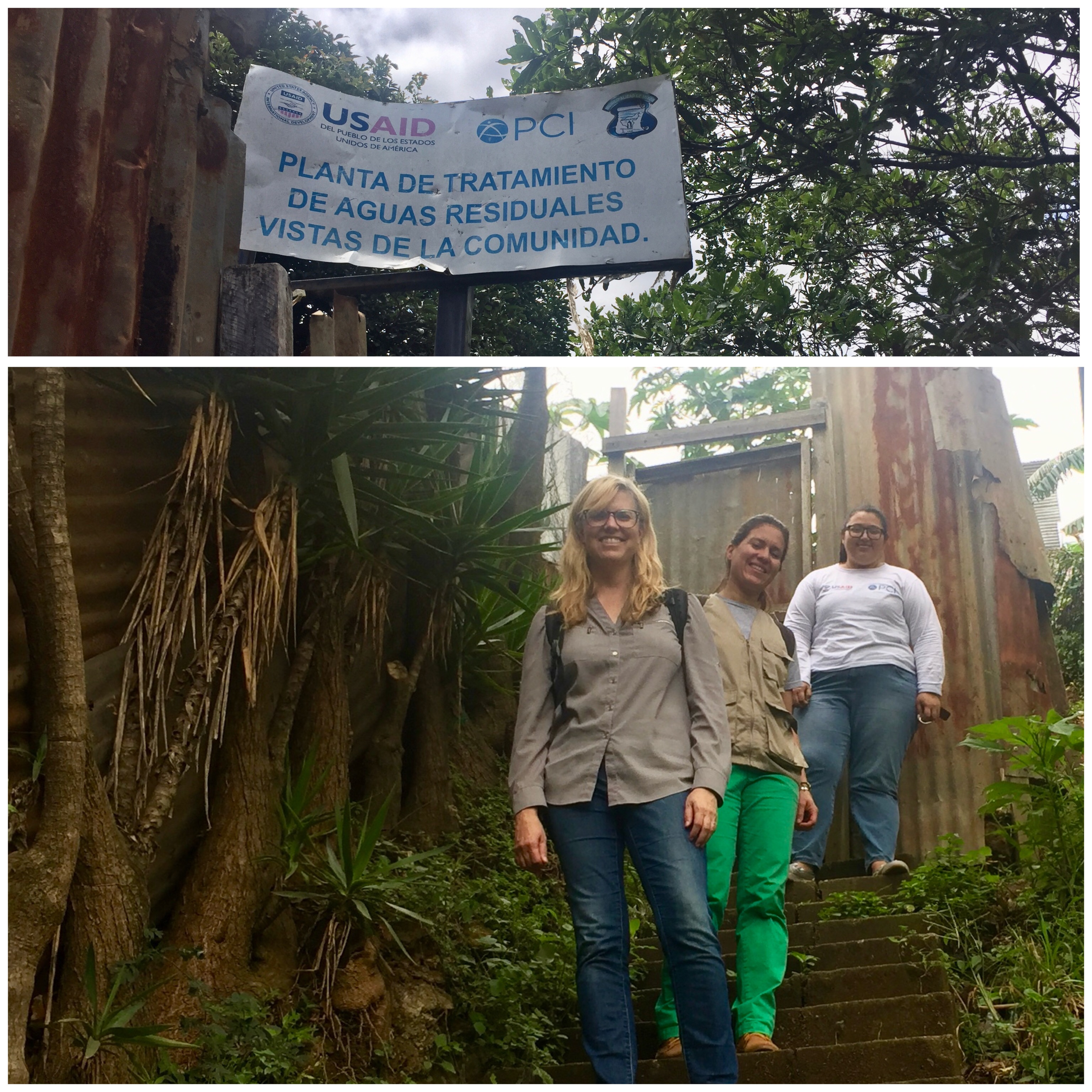 ---
Witnessing U.S. Foreign Aid in Action in Guatemala
By Chris King, Co-leader of DFW's CA, San Francisco-1 chapter and member of DFW's Advocacy Committee
Extreme poverty is an unrelenting churn of chaos and difficulty for families, yet they survive. There is a lot of pressure for people to leave the violence and poverty they face in a country like Guatemala.
In addition to co-leading the San Francisco chapter, I get to help fight poverty in Guatemala as the executive director of Home For A Home. I regularly travel to visit our projects and see how the families are doing in their new homes. My work with the DFW Advocacy Committee motivated me to see how U.S. foreign aid funding was being put to use on my recent visit to Guatemala.
First I visited Barrio Mio, a Project Concern International (PCI) community and urban development program.  Centered on women and focused on disaster reduction, this program was largely funded by the United States Agency for International Development (USAID). It was impressive to see the many layers of impact they are having. PCI also has funding from USAID to help with the survivors from the recent Fuego Volcano eruption. Their main focus is working with women in shelters to deal with the trauma from the event and help them to get back on their feet. Women's Justice Initiative (WJI) – DFW's March Featured Grantee  — is doing the same, but through privately-funded aid.
I was then able to grab a coffee with Kate Flatley of WJI before she headed off to work. In addition to hearing about their relief work, we had a great discussion about the immigration issues and what she is seeing with deportees. WJI constantly has their ear to the ground on this issue, but they are rarely seeing deportees in the communities where they work because of all that they are doing to prevent violence against women. Violence is one of the top reasons women make the dangerous journey, and Guatemala has an exceptionally high rate of violence against women. Because WJI does so much to prevent violence against women, they don't have very many women taking terrible risks to come to the U.S. legally nor illegally. Also, their communities are mostly farming-centric. Interestingly enough, they don't have many people illegally going to the U.S. to farm because the Canadian government has a good relationship in the region to recruit famers to work legally for four months a
year in Canada.
All of this was in contrast to our most recent project in San Martin. I noticed a number of "nice" homes amongst the shacks we are working to replace. I asked if those homes were a result of remittances from family or friends who immigrated to the U.S. Yes, they were. However, there are also an unusually higher number of deportees in their community as well. Talk about connecting the dots and being in the right place at the right time to help. Here is a photo of a lean-to shack this little girl and her mom are currently living in. Those are corn stalks and plastic for walls and a blanket for a door. This is why people risk so much to get out at any cost.
Again and again, investing in women and girls is proving "an ounce of prevention is worth a pound of cure". My organization may be helping to rebuild homes, but we couldn't do it without aid for organizations like WJI and PCI that are working to rebuild their hearts and spirits.  Check out the Advocacy links on the DFW website to see the ways that you can help advocate for foreign aid for women and girls.
---
Caption for top photo:
Chris King with Mabel and Nataly of Project Concern International. Nataly is working directly with women living in shelters because of the Fuego eruption. Mabel oversees work with women and children on the Guatemalan/Mexican border.